Barbie's New Addition
In recent years Barbie has been attempting to increase diversity in its collection of dolls in order to empower girls of all ethnicities. For the first time in Barbie's 58-years, its newest doll will be featured wearing a hijab. The doll was inspired by Ibtihaj Muhammad, a Muslim-American fencer, who in 2016, became the first American Olympian to compete while wearing a hijab, and also took home a bronze medal while doing so.
The groundbreaking news of the new doll was announced at Glamour's Women of the Year Summit on Nov. 13 as a part of the company's new "shero" line, in which Barbie "recognizes female heroes who inspire girls by breaking boundaries and expanding possibilities for women everywhere." The product will begin being sold in 2018. Sophomore Djellza Pulatani is quite fond of the idea, as she said, "I love the idea that they are making a doll with a hijab, so that little girls that do wear them feel represented…I think that every single little boy or girl deserves something that represents them to play with, and this new Barbie is a great idea."
In 2007, Muhammad graduated with dual bachelor's degrees in international relations and African and African-American studies from Duke University, where she received a scholarship for fencing. Muhammad has been a member of the United States National Fencing Team since 2010 and as of 2016 ranks Number 2 in the United States and Number 8 in the world. She is a 5-time Senior World medalist, and along with her siblings have also made their own clothing company, Louella, the goal of which is to bring modest clothing to the American market. Muhammad's determination and value of education further proves her qualification to be a positive role model to young girls.
In an article titled "Champion Fencer Ibtihaj Muhammad Talks Being Made Into the First Hijab-Wearing Barbie: Exclusive" Muhammad described the doll as "revolutionary" and opened up on the significance the doll has on her life, saying, "I played with Barbies for such a long time and I just remember imagining myself in these different roles as a kid through playing with dolls…We can be whoever we want or do whatever we want with hard work. I think that this messaging is also a common thread through Barbie and that we can inspire girls to become anything they want to be. That's one thing that I was able to achieve as a kid in role playing and playing with dolls." Sophomore Melissa Rugova relates to what Muhammad said, "I think that it is a great addition to the Barbie collection and I'm happy that the collection has more diversity." Rugova then added, "I think that before the addition of the Muslim Barbie a lot of Muslim girls like me felt as though they didn't fit into society's ideals or perfect image of females." Freshman Jillian Swanson agrees and said, "I think the new doll is a great idea…In the future I would buy this product for a future child along with many other diverse dolls to teach her to rethink societies image of an ideal female." Consumers and Muhammad are excited for the dolls reveal in 2018 and in the meantime will try and empower Muslims and other minorities in other ways.
About the Contributor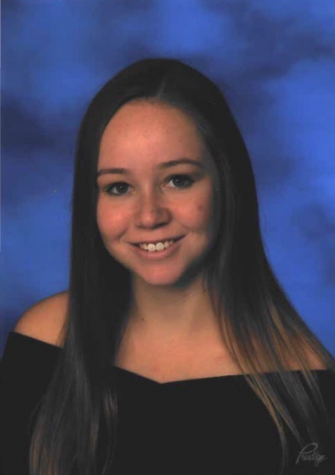 Jane Hoeflinger, Editor-in-Chief
I am a member of the Class of 2020. In my free time, I write articles for Horizon. I am the editor-in-chief for the print edition for 2019-2020.