Jazz Ensemble's March Madness
After four and a half months of late nights spent in room 101, the LHS Jazz Ensemble's hard work finally culminated into a series of performances that brought the joys of jazz everywhere from the John C. Branciforte Auditorium to Greenwich, Connecticut. Beginning in November, the cohort of 18 students practiced nearly three hours per week, mastering a set of five songs, with the selected Jazz Combo memorizing a sixth song.
The Jazz Ensemble made its debut on Friday, March 10 at the Herricks High School Jazz Festival. They performed three of the songs in their set: "Easy to Love," "Take Five," and "Route 66." Although the ensemble is typically composed of instrumentalists, what made this performance so special was the addition of a vocalist for "Route 66": Aubrie-Lynn Wilkonski, a junior.
Wilkonski learned a great deal about jazz performance after her time with the ensemble, even though her jazz experience began earlier in the year with a Jazz NYSSMA audition. "I learned how to perform and sing with the right amount of power to be equivalent with the band's energy. This created a harmonious sound and taught me a lot about singing with a live band apart from a digital track," Wilkonski shared. Of the Herricks festival specifically, Wilkonski found it beneficial to perform in front of other bands as practice.
At the conclusion of the three songs, the clinician of the festival, Camille Thurman, joined the musicians on the stage, critiquing their performance and providing positive feedback for future performances. Thurman is an established jazz "composer, multi-instrumentalist, vocalist, and unique interpreter of the jazz tradition" (CamilleThurmanMusic.com). In addition to her prowess on the tenor saxophone, Thurman plays the bass clarinet, flute, and piccolo.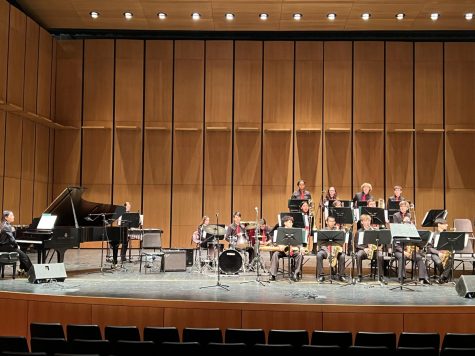 While working with the group onstage, Thurman focused on the articulations (the way notes are tongued) in "Route 66," but she noted that "Easy to Love" was the most memorable. "When we were on stage [that day], the whole band played the song with so much enthusiasm and excitement, you could feel that we were all having fun making music together," Thurman commented. She also created a list of artists that young jazz musicians should listen to for inspiration and technique building: "International Sweethearts of Rhythm, Ella Fitzgerald, Vi Redd, Dizzy Gillespie, Dexter Gordon, Duke Ellington and Count Basie."
A week and a half later, on Wednesday, March 22, the Jazz Ensemble performed in LHS's annual Jazz and Pop Concert in the John C. Branciforte Auditorium. Director Brian White led the student musicians in their entire six-song set. "Easy to Love" and "Take Five" were performed again, followed by "Carnegie Blues."
Then, the Jazz Combo, comprised of six of the students plus White, performed "Manteca." LHS's Jazz Combo has a tradition of including some eccentric choreography, and this year was no different. "Manteca" included some vocalization within the combo, and at the end, three of the combo musicians poured cups of glitter on junior and trombonist Zachary Buxton, a new tradition as of the past two years. Buxton sighed: "It started in last year's Jazz Combo, where I had an improv solo played with a plunger. Mr. White said, 'Wouldn't it be funny if we put glitter into the plunger so it shot out of the trombone when you hit the high notes?'" Upon Buxton's apprehension, former saxophonist Ronan Mansfield instead suggested pouring the glitter directly onto Buxton. "As much as I do complain about the new 'tradition,' it is a fun time and adds to the jazz and pop experience. I can't help but hope it avoids my eyes next year, though," Buxton said.
Subsequently, the Jazz Ensemble played "Route 66," again with Wilkonski on vocals, and ended with Stevie Wonder's "Superstition." Of the Jazz and Pop Concert, White commented, "I felt this really positive energy on the stage. …When you look at the holistic set that we did, it was a really great, legit, high-level jazz set, and the energy was palpable." He added that improvisation is the "heart of jazz" and said, "We had some really good improvisations at the concert, too. …I would call it a very successful Jazz and Pop Concert; I was very proud…"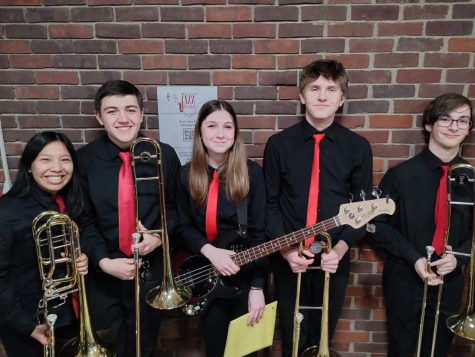 The Jazz Ensemble's next adventure took place later that same week, on Saturday, March 25. The students met up at LHS at 11 a.m. for an hour-long bus ride to Greenwich High School in Connecticut for the Essentially Ellington Jazz Festival. The festival "is organized through the support of Jazz at Lincoln Center" and took place from 8:00 a.m. to 7:30 p.m. (Patch.com), although spectators and performing bands are permitted to arrive and leave at any time. The LHS Jazz Ensemble arrived at around 12:30 p.m. After eating lunch upon arrival, the students split up by instrument into masterclasses. The 40-minute masterclasses were taught by professional jazz musicians who were featured as clinicians at the festival, with each clinician leading the class of students who played his instrument. Following the masterclasses, students and spectators alike gathered in the auditorium for a live jazz performance from the clinicians. Then, the bands began their performances. LHS's Jazz Ensemble was scheduled to perform at 3:00 p.m. White led the students in some warm-ups of their songs in a separate room, and soon, on the same stage on which the professional musicians had just performed, they played "Easy to Love," "Take Five," and "Carnegie Blues." The festival requires that each jazz ensemble perform one song by Duke Ellington, which, for LHS, was "Carnegie Blues." After performing, the LHS musicians met with one of the clinicians, tenor saxophonist Chad Eby, who provided constructive criticism and feedback regarding the three songs. With Eby's advice to take with them, the LHS students boarded the bus and departed for a rainy ride home back to Lynbrook.
Only five days later, the students were informed of the awards they had won at the Essentially Ellington Festival. On the Thursday after the festival, White showed the Wind Ensemble the email that had been sent to him by one of the festival's coordinators. "Outstanding Soloist" awards were given to sophomore trumpeter Aurore Baptiste, junior alto saxophonist Parker Sloan, and senior drummer Brian Mansfield. An "Outstanding Section" award was also bestowed on the trumpet section.
To conclude its March jazz season, the ensemble attended the Five Towns College Jazz Festival on Thursday, March 30. With only 20 minutes to warm up, the group delivered its final performance to a small crowd of judges with positive feedback. The set for the FTC festival consisted of "Easy to Love," "Take Five," and "Superstition."
After being instructed to focus on group balance and take more risks with solos, the ensemble was guided on a tour of Five Towns College, which focuses on music and media. Following their cafeteria lunch during which junior drummer Jake Schettini received only one chicken tender, the group triumphantly headed home, red ties and all.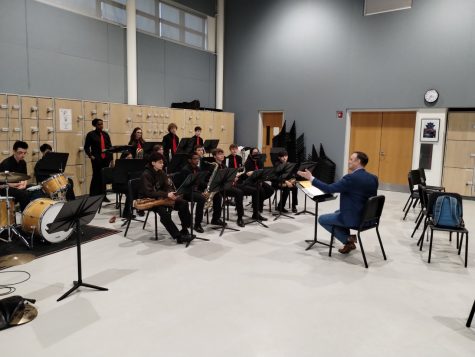 Of the ensemble's experience at the festivals, White expressed, "I think we have a great group this year. I felt a closeness, a tightness that I always look for. There was definitely a camaraderie. I could tell everyone was becoming friends and really having a good time, and ultimately, that's what it's all about, and getting that jazz education, hearing from the pros. I could also see the wheels turning, the gears turning; each time we heard something [from one of the professionals] …everyone's trying to do that better, trying to improve, and trying to just get the wisdom that's imparted." Regarding the festivals, he added, "Honestly, I wish there were a couple more. I feel like we could just keep performing for more and different people."
Although the jazz season's ending is bittersweet, the ensemble will have one final performance at the Music Awards Dinner on Thursday, June 8 to commemorate its jazzy year. 
About the Contributors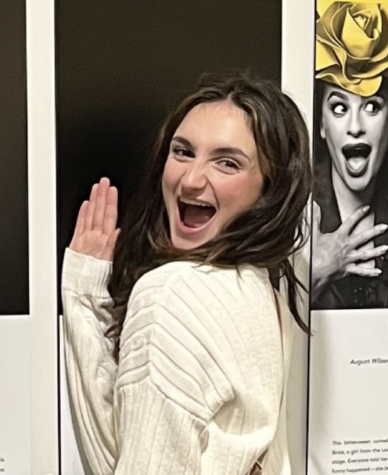 Gianna Longo, Managing Editor
Hey there! My name's Gianna, and I'm a member of the Class of 2025, along with many clubs here at LHS. In my spare time, you can find me on the stage,...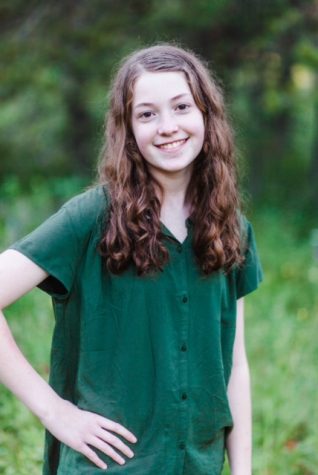 Madeleine Malinka, Managing Editor
Madeleine enjoys reading, writing, and being artistic and creative. She has one dog and 11 siblings. She is a member of the Class of 2024 and is excited...