"The Present of the Past": A Poem
Come to your senses. 
You don't want to grow old.
Stop and smell the roses, 
You slowly break the mold. 
Here's to the years of laughter
And play, tantrums, and time outs, 
All the birthday parties and field trips, 
Even the what if's and doubts. 
Each year brings new lessons 
And blessings to catch and release. 
With the clock still running, 
Is there time to reflect in peace? 
I figured out it wasn't all unicorns and rainbows, 
more like horses and rain. 
But there is something majestic 
About the extraordinarily plain. 
Childhood is full of epiphanies 
And soliloquies and asides. 
Now I'm about ready to open
A new act. What else will arise?  
I fell down many times
But learned to rise back up. 
The roses might have pricked me 
But the scars made me tough.
I blink my eyes, open my ears, 
Breathe in through my nose, 
Exhale the cool air out of my mouth,
And feel the warmth of eighteen bright candles dissipate all the way from my head to my toes. 
About the Contributor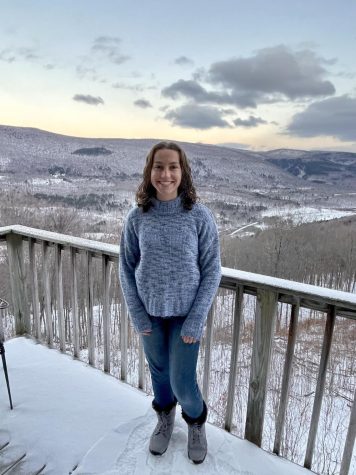 Alyssa Inserra, Driftstone Editor-in-Chief
I am a member of the Class of 2023 and the Driftstone editor-in-chief. Along with creative writing, I enjoy spending time with family and friends, getting...