Elon Musk Owns Twitter: "Let That Sink In!"
Elon Musk has owned Twitter for nearly two months. Since acquiring this position, Musk has made many large decisions for the company that have been both impactful and controversial.
The 51-year-old entrepreneur arrived at Twitter headquarters on Wednesday, October 26, a day before finalizing his $44 billion purchase of the social media platform, carrying with him a sink. As he strolled passed the front desk, he casually told employees, 'Let that sink in,' a pun he also tweeted on his Twitter account, which he had renamed to 'Chief Twit' at the time.
Musk had officially announced his intention to purchase Twitter in mid-April. In a Washington Post article entitled "Why Did Elon Musk buy Twitter?" (WashingtonPost.com), his means were discussed in a TED interview. "I think it's very important for there to be an inclusive arena for free speech," Musk said, as quoted in the article. "Twitter has become kind of the de facto town square, so it's just really important that people have both the reality and the perception that are able to speak freely within the bounds of the law." In other words, buying Twitter was not a money-making project for Musk; he plans to maximize freedom of speech guidelines placed on the platform.
While acquiring Twitter was an action Musk was certain of, during the midst of news spreading on his bid, it was reported that he spent months attempting to withdraw from the deal. This was due to concerns over Twitter's alarming use of bots on the platform and the outbreak of allegations made by a company whistleblower. However, the deal was still sealed on October 28 when Musk tweeted, "The bird is free."
Since obtaining the 16-year-old social media platform, Musk has made some significant changes and cuts to the company. He spoke about installing new features on the platform that pave the way for a "free speech" environment. Such installments include reforming content moderation policies, adding an edit button, eliminating the number of bots, leniency with permanent bans, and other alterations.
Within the staff, Musk fired CEO Parag Agrawal, Chief Financial Officer Ned Segal, and Head of Legal Policy, Trust, and Safety Vijaya Gadde. Along with firing and laying off many others, Musk has been making employees work strenuous hours and shifts, as he is trying to get the company rolling after a steady loss of a day before his $4 million acquisition. While many of Musk's implementations may make way for future legal battles, such is his attempt at reinventing Twitter.
While there are people who support Musk's initiative, there are also users and critics who do not. Adam Connor, a former Facebook employee and vice president for technology policy at an advocacy organization called Center for American Progress, shared his opinion in a CNN article entitled "Why Elon Musk Buying Twitter Is Such a Big Deal" (CNN.com): "His purchase of Twitter to take it private makes an essential service even less transparent and more unaccountable. Musk's Twitter takeover is a flashing red light on why the centralization of our online spaces in the hands of a select few billionaires is so dangerous."
The host of the podcast "Crypto 101," Bryce Paul, told The New York Times in an article entitled "For many, Elon Musk's Buying Twitter Is a Moment of Celebration" (NYTimes.com) that "Him buying Twitter is pretty awesome." The New York Times article went on to say, "Mr. Paul does not consider himself a Musk fanboy but believes the billionaire is a 'genius' and a 'modern-day da Vinci.' […] First Amendment scholars have cheered Mr. Musk's plans for less moderation on the platform, citing instances when Twitter banned users who had tweeted about pandemic policies or removed content, like a New York Post article about Hunter Biden's laptop, as censorship run amok."
LHS students also weighed in on this matter. Junior Colette Doyle opposes Musk buying Twitter. She explained, "I believe Musk's Twitter takeover is a means to expand his fortune and power rather than create a platform of free speech." Meanwhile, sophomore John-Paul D'Agostino sees otherwise: "I think he is running the company in a much more stable manner. He has been firing employees and cutting costs to sustain the business. According to Musk, the company was reportedly losing income because of unproductive employees," D'Agostino commented.
Sophomore Simon Yu agreed with Agostino and added, "I believe that Musk can take away some of the illegal activities that can occur on Twitter such as scam and trafficking websites. The Twitter experience would be better as you are scrolling through tweets. You would only be looking at authentic tweets instead of something that can harm you and your experience."
Over the course of two months, much has unfolded on the Twitter platform. American rapper Kanye West took to the social media platform in early December and posted a swastika following his anti-semitic remark made on a podcast. Musk suspended West's account and tweeted in response, "I tried my best. Despite that, he again violated our rule against incitement to violence. Account will be suspended." West had already been banned from Twitter before Musk became CEO and reinstated his account.
Moreover, Musk has been under heat for the majority of the alterations he has made to Twitter. This includes account reinstatements, mandatory verification fees, revising and relaunching Twitter Blue (a monthly subscription service on the Twitter platform), proposing and then withdrawing a policy to not link multiple social media platforms to Twitter, and multiple other changes made over the course of his ownership.
The Twitter owner created a Twitter Poll asking users whether he should resign as head of CEO of the platform. This poll dispatched by the SpaceX owner had a mixed response of 57.5% for 'yes,' and 42.5% for 'no,' according to an article on CNN's website (CNN.com). This contradictory response leaves many wondering what the future of Twitter holds.           
About the Contributor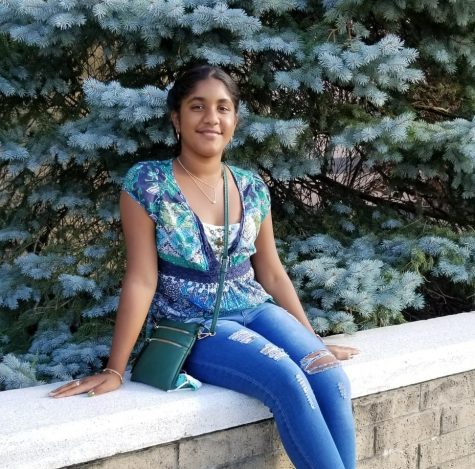 Miranda Mangru, Online Editor-in-Chief
Hi! My name is Miranda N. Mangru. I am a member of the Class of 2025 and an assistant editor for the Horizon newspaper. I take pleasure in listening to...