Diwali: The Festival of Lights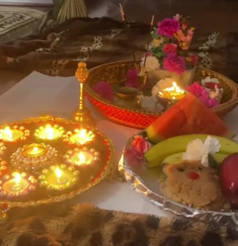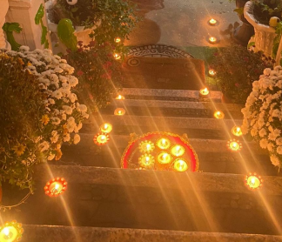 Diwali, an annual Hindu celebration, took place this year on Monday, October 24. Also known as "The Festival of Lights," the holiday was created in celebration of Lakshmi, the 
Hindu goddess of wealth. This festival symbolizes good triumphing evil, light conquering darkness, and the power of knowledge towering over ignorance. Not only do Hindus participate in this celebration, but Sikhs, Jains, and Buddhists do as well. It is on this very day when family and friends gather to fill their stomachs with tasty food, light up diyas (oil lamps), and pray for good fortune, happiness, and safety.  
Many families celebrate Diwali in their own unique ways. For instance, sophomore Sanehpreet Kaur's family goes to a Gurdwara, or Sikh temple. She lights diyas, paints a rangoli (a unique floor painting), and exchanges gifts with family. "Diwali is a special time for us because it's a day of joy where we get to celebrate and spend time at the temple," Kaur said. Other families celebrate with small gatherings. "My family comes over for a little while. We all eat and have a good time, then everybody goes home, and my sister,  mom, and I do our prayers together," said sophomore Isabella Melaram.  
Diwali is not just about the food and gatherings, however; it is also about slowing down and appreciating life and loved ones. "Our lives are so chaotic, and we always have different things going on at different times, so we do not really get to spend that [much] time together," explained Melaram. "I feel Diwali just brings us together." 
Celebrating Diwali is personally one of my favorite things to do. Usually, I go to my grandmother's house and arrive in a dining room that smells like Indian heaven. My grandmother and I then make our own diyas using miniature pots, ghee (clarified butter), and a cotton wick. I help her arrange the flowers, holy shrines, and sweets on a blanket spread on the floor. The way my grandmother taught my brothers and I to do our prayers is to take a small amount of parsad (an Indian sweet made from ghee and sugar) and place it on a flower. We then hold that flower in front of a picture of Lakshmi and say our prayers. Finally, we put a diya in every dark room of the house. We do our prayers at night so that the diyas shine through the darkness.  
Diwali is a very special celebration for Hindus, Sikhs, Jains, and Buddhists. Even other groups of people who do not celebrate often find this holiday special: Global history teacher Olga Zisel recounted how Diwali "celebrates the light in the world, the goodness in the world, and that good will always conquer evil."
About the Contributor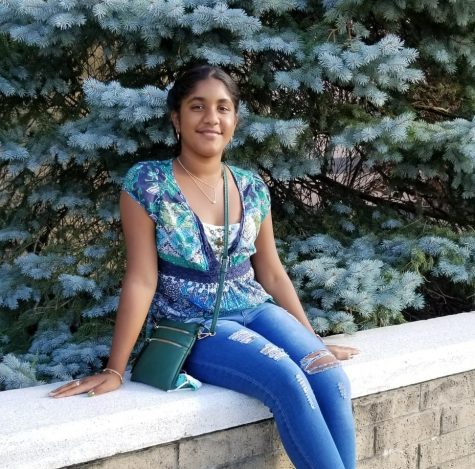 Miranda Mangru, Assistant Editor
Hi! My name is Miranda N. Mangru. I am a member of the Class of 2025 and an assistant editor for the Horizon newspaper. I am also a member of the Italian...