Key Club Elects New Student Board Members for 2022-23
    The Key Club announced its newly elected board members on Mar. 23. The new officers are as follows: Presidents Hailey Samelson and Dea Pulatani; Vice Presidents Nathan Santoli, Alexandra Spector, and Alexi Deninno; Secretaries Sean Krivitsky and Rocky Romano; Treasurers Juliette Bohn and Amelie Duch; Social Media Managers Kaelynn O'Brien and Biance Dublin; Editors Alyssa Inserra and Emily Franklin; Webmasters Julia Redash and Emilia Perri; and Board Representatives Erick Diaz, Kelsey Roth, Jessica Fowler, and Maria Hristodoulou.
   The Key Club is a student-led service program, and its members are LHS students that embody the core values of leadership, character-building, caring, and inclusiveness. The club has been run by teacher Benedict Tieniber for five years now, and he, along with the current members, plays a big role in selecting candidates for the board.
 "Our goal every year is to have all our members make a positive impact as they serve others in their schools and communities," said Tieniber.
    The new board members are excited to be part of an organization that gives back to the community. 
"I chose to run for president for many specific reasons, leadership being one of them," said Samelson. "I've always been an efficient leader, and I wanted a chance to continue to prove my skills and impact students at LHS in a positive way."
        New Vice President Spector said, "I chose to run for vice president because I have always loved to be involved and help out in any way I can. In the past, Key Club has participated in many fundraisers and events, and I wanted to be on the committee that helps these events run smoothly." One of Spector's main goals is to help the Key Club maintain its prestigious title.
    The Key Club conducts many service projects around the LHS community. The club's largest events include the DoubleGood popcorn fundraiser, during which tens of thousands of dollars are raised for various local charities. They also engage personally with the community, such as visiting senior citizens at Greis park this past December; they provided the seniors with a meal and played games with them to make for an impactful day.
    The Key Club is also known for its life-saving blood drives. Three times a year, a drive is hosted where students, staff, and community members can come to the LHS gymnasium and save lives via a blood donation.
   The club's new treasurer, Duch, said, "Although this service year was a huge success, and our board members and [current] presidents Emma and Sophie Ward did a phenomenal job, I cannot wait to see all the amazing things the new Key Club board accomplishes in this upcoming service year." 
About the Contributor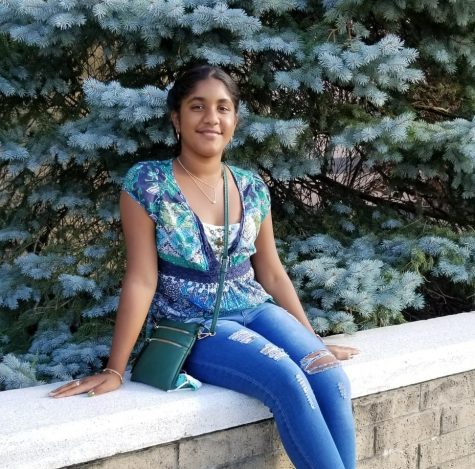 Miranda Mangru, Assistant Editor
Hi! My name is Miranda N. Mangru. I am a member of the Class of 2025 and an assistant editor for the Horizon newspaper. I am also a member of the Italian...