Celebrity Chitter Chatter
The media is always abuzz with the latest celebrity gossip. Fans seem to crave such news. Here is some of the most-recent celebrity relationship status chitter chatter.
First up in celebrity dating news are the costars of Spider-Man, Tom Holland and Zendaya. They finally confirmed they are dating after years of off-and-on rumors that they were dating. As stated by TMZ, "They've been playing love interests Peter Parker and MJ in the franchise since 2017 but met on set in 2016." Freshman Alexa Levine said, "I think Tom Holland and Zendaya together represent girl power because Zendaya is taller than Tom, which defies the stereotype that boys have to be taller than girls. Yeah, Girl Power!" Freshmen Peyton Leighley and Penelope Yaker also feel that the fact that Zendaya is taller Tom shows that height does not always matter.
Camila Cabello and Shawn Mendes announced their split on November 17, 2021, in an Instagram post that read, "We've decided to end our romantic relationship but our love for one another as humans is stronger than ever. We started our relationship as best friends and will continue to be best friends. We so appreciate your support from the beginning and moving forward." As reported by Hollywood Life, "On January 6, 2022, the former couple was seen walking in Miami with their puppy, Tarzan, heading through a local park. Fans speculate that the couple is back together but neither has come out and spoken about it."
Next up is the divorce of Kim Kardashian and Kanye West. Kim is well known for her role on the reality tv show Keeping up with the Kardashians as well as her multimillion-dollar business called SKIMS. Meanwhile, Kanye is popular for his rap music. According to Distractify (distractify.com), "The couple has been together since 2011, but have known each other since 2003 when they met through mutual friends. They tied the knot on May 24, 2014, after dating for three years, and filed for divorce on Friday, February 19, 2021, after six years of marriage." They share four children: North West, 7; Saint West, 5; Chicago West, 3; and Psalm West, 20 months. According to Distractify, "Kim and Kanye divorced due to growing apart and experiencing marriage difficulties. This is also because neither approves of each other's lifestyles or viewpoints anymore.  Kim wants to become a lawyer and work on prison reform, while Kanye declared he wanted to be president."
Kim and Kanye's divorce led to the new relationship between Kardashian and Pete Davidson. The couple officially first met when they crossed paths in January of 2019 at Kid Cudi's birthday celebration, which Kardashian attended with her now ex-husband, West. As reported by The Los Angeles Times, "Kim and Pete were first photographed holding hands on a ride at Knott's Scary Farm in California on October 29, 2021. Days later, they were seen on their first official date on the rooftop of Campania in Staten Island, New York, which is Pete's hometown. They were seen on a second date a day later at Zero Bond in Manhattan, and the new couple is still going strong." Although Kardashian and Davidson might be in love, they do have their differences.  Freshman Dylan Hincken-Kossow said, "Kim and Pete are complete opposites, and although they can work in certain situations, I think they're too different for it to work. Kim also seems too boring compared to Pete. I think they just did it so people will stop talking about Kayne and focus on this new relationship. I think their relationship might just be a PR stunt."
More celebrity news is that Meghan Fox and Machine Gun Kelly are engaged. As reported by Elle magazine, "On January 11, 2022, Machine Gun Kelly popped the question in Puerto Rico at the same location where they fell in love on the set of the movie Midnight in the Switchgrass." Freshman Peyton Leighley said, "I love Meghan's engagement ring." In Fox's post on the engagement, she wrote that they drank one another's blood to honor the occasion. Hincken-Kossow said, "It all happened too fast, and the way they post about wearing each other's blood is something you see young kids doing, but not older people."
In addition, Style Caster says, "Television talent host Simon Cowell proposed to Lauren Silverman on Christmas Eve 2021 while on vacation in Barbados with their son, Eric, and Silverman's son, Adam, from a previous marriage."
These celebrities have had some rocky relationships. However, with some, there may be hope of a happily ever after.
About the Writer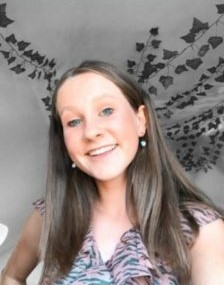 Katy Gottlieb, Editor
Hi, my name is Katy Gottlieb, and I am a member of the Class of 2025 as well as an editor for Horizon. I am also a part of the school soccer team and a...