"How Are You Doing?": Back-to-School Student Mental Health
The world was put on pause due to COVID-19, and students have experienced so many changes economically, physically, socially, and, most of all, mentally. A year and a half of remote learning and/or hybrid learning was not a walk in the park, and now that students are back in school, new challenges present themselves. As said by Mental Health America's "Get Ready for Back-to-School 2021 with MHA" campaign (mhanational.org),  "A lot of kids and teens haven't been able to feel safe or stable over the last year because of the trauma caused by the COVID-19 pandemic and the ways it has disrupted normal life." This goes to show that student mental health is a real concern, and it should be taken very seriously, especially now more than ever.
Since students have been back to school, there are some mixed feelings. Being back in the building affects all students differently. Some are anxious, and some are happy, like junior Jaden Moreno. "Something I've noticed is that since coming back to school after the pandemic, I'm definitely a lot happier to be back in school, which I'm sure is because I didn't have it for about a year and a half. But I definitely look forward to going to school a lot more than I did previously," said Moreno.
Besides the fears of coming back to school, students' mental health is also impacted by the fear of low grades, keeping up with assignments, trying to make friends, taking tests, and more. COVID-19 has added on to these factors in both negative and positive ways. For instance, freshman Cassandra Levinson said, "I think definitely before COVID I was perhaps a little more anxious about my assignments. As someone with anxiety, I was for a really long time anxious about my grades and how well I was doing in school. I think the fact that there was a pandemic really gave me some perspective on the vitality of our academic situation and how our grades, in reality, matter only for a specific period of time." In sum, COVID-19 taught Levinson grades are not everything, rather it is one's well-being that is most essential.
Being scared, nervous, and stressed out are completely normal feelings to experience coming back and while in school. All these feelings are normal, but how one goes about channeling them is what is important. The simplest way to handle such feelings is to reach out for help. Do not try to take on more than you can handle; reach out to somebody, anybody. LHS has a team of social workers, psychiatrists, and guidance counselors who can assist in almost every possible way. "Reach out if you need help. If you're struggling, whether it be little or small like a fight with a friend, whatever it is, reach out for help and know that we are here," said school social worker Julie Chaffee. Asking for help does not mean you are weak; rather, it means you care about yourself and would do anything to be the best "you" you can be.
This year marks a fresh start. To move on, everyone must communicate his/her feelings. The support staff plays a big role in helping students do so. The support staff has gone to various classrooms to talk to students about where and whom to go to whenever assistance is needed. In addition, numerous workshops are being held for students, teachers, and parents to guide them in surviving this school year. Chaffee reinforced, "[The return to school] is always on the forefront of our minds, knowing that this is not your typical year. Last year wasn't typical, the year before that wasn't typical, and so we're very competent in the fact that we want to make sure kids are adjusting back in okay, and if you're not, again, we go back to ask for help. Let us know that you're struggling or that you got so used to being in your room all the time that it is hard to get up in the morning." Student mental health is being taken very seriously.
About the Contributor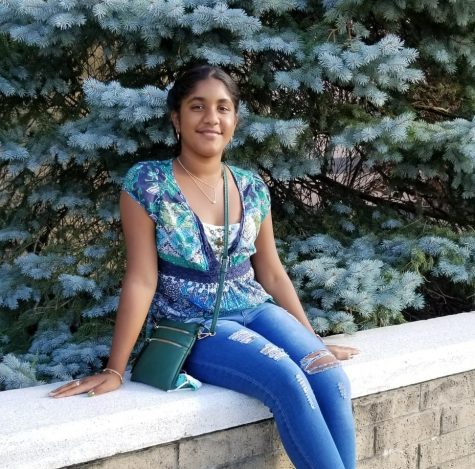 Miranda Mangru, Online Editor-in-Chief
Hi! My name is Miranda N. Mangru. I am a member of the Class of 2025 and an assistant editor for the Horizon newspaper. I take pleasure in listening to...