LHS Concert Choir Inducted into the Long Island Music Hall of Fame
 The LHS concert choir was inducted into the Long Island Music Hall of Fame's in September for its music video performance to the "The Sun Is Gonna Shine Again." The ensemble is ranked among 12 of the region's most-talented high school performing groups in the Hall of Fame's fifth annual High School Music Department Recognition Program. The performance was directed by chorus teacher Barry Wyner during the pandemic last year and features students from the Classes of 2020 and 2021.
     "The induction was a total surprise," Wyner said. "I didn't even know we had been nominated until the entire school did. So, it was a really wonderful surprise, just a boost of positivity to start the school year," he added. Senior concert choir member Danielle Vito said she was surprised and honored by the induction. "I am already so proud of the concert choir for everything we do," she shared, "but it was so gratifying to be recognized for the hard work we put into our performances."                                                                              
     Wyner came up with the idea to produce a music video with the concert choir when LHS's winter concert was cancelled due to COVID-19. "It's important to have an outlet to showcase your talents," Wyner said, "and I realized the best way to make a recording was to record outside." 
     Wyner first reached out to Grammy Award-winning musician Danny Weinkauf, a Lynbrook resident and father to LHS graduates, to inquire about utilizing his at-home recording studio. The next and most essential step was choosing a song to teach his students. "I wanted to choose a song that conveyed optimism, a very hopeful song," he said. For video editing, Wyner asked junior Max Cordes to get shots of the recording process and other scenes. Cordes also edited and produced the music video.
     For Wyner and the concert choir students, he said, working with Weinkauf was an "incredible" experience. Vito added that it was exciting to work with such a decorated artist. "He was very welcoming during the whole process," she said. "It was so generous of him to let us use his recording equipment. There were many COVID-19 restrictions in place, and Mr. Weinkauf was so helpful and respectful," Vito added. 
     Senior Rachel Edelstein shared, "[Weinkauf's] expertise was helpful to all of us, and all of the concert choir is incredibly grateful to him and his family." Wyner said he could not have been prouder with the result of this project. "It was really a blessed experience," he said. 
     For senior Julia Swerdin and many of her peers, it was her first experience recording her voice in a professional setting. "The way we were able to do it during the pandemic just showed Mr. Wyner's dynamic spirit and his ability to adapt to the times and still make it an amazing year for us," Swerdin said.
     The LHS concert choir was able to uplift not only the community, but also themselves during an incredibly challenging time.  
About the Writer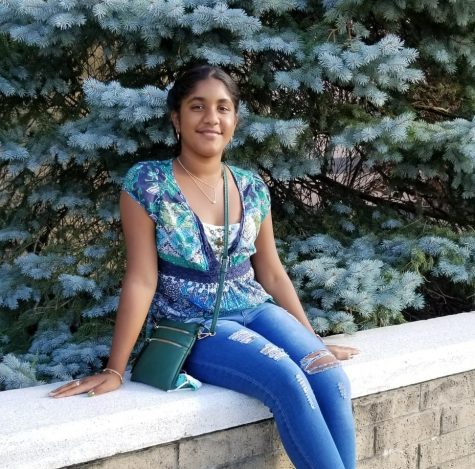 Miranda Mangru, Staff
Hi! My name is Miranda N. Mangru. I am a member of the Class of 2025 and a writer for the Horizon newspaper. I am also a member of the Italian Club. I...