Cabaret Night 2020 Recap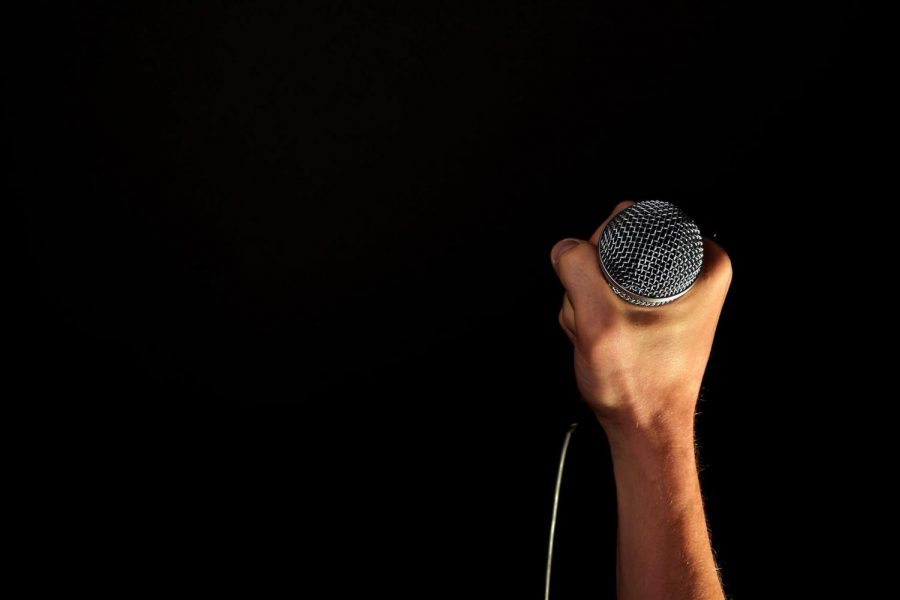 Students showed off their repertoire of talents at the annual Cabaret Night on Friday, Jan. 24. Cabaret Night is a program that is put together by the Tri-M Music Honor Society and is a fun night full of singing, comedy, and instrumental performances.  
As always, this year's show was full of phenomenal talent. Max Moscheni, a sophomore, said, "Every performance gave me the chills! Everything was carried out so professionally, and I am so happy that I went to Cabaret Night this year!" The night started with the brass ensemble welcoming guests as they entered the cafeteria, which created an exciting atmosphere for the rest of the night.  
Performing first was Jaden Harvin, Julia Swerdin, Manaka Ogura, and Mia Tetelman. They performed the song "Found Tonight," from hit Broadway shows Hamilton and Dear Evan Hanson. These four sophomores set the bar high for the other performers; nevertheless, all performers brought the same great energy to the stage.  
Alicia Villadiego, Tri-M board junior representative, explained how much work was put into the night and each performance. She stated, "There is a lot of planning that goes into Cabaret Night. After auditions, the board stays after and decides [who the] participants [will be] that day. We also have a meeting to assign a set list and then a dress rehearsal two days before." Villadiego also stressed, "All money from the tickets sold goes to charity, so you get to watch wonderful performances while helping people in need."  
One performance that truly stuck out to many viewers was Emily Bergin's "Irish Waltz." This act consisted of Bergin playing six instruments: accordion, harmonica, mandolin, piano, tin whistle, and the bass. Bergin expressed how much time she put into this act and revealed how she got the idea for the performance last year. She further explained that she started working on it over winter break and continued to practice and perfect this piece until auditions came. Even after being accepted to perform, Bergin kept working on the piece with Band Teacher Brian White and the Tri-M board to perfect all the kinks. Bergin's performance truly exemplified all her hard work and dedication as she went around the stage playing a plethora of instruments. "It was such a good environment of everyone supporting each other. I hope to come up with something even bigger and better next year," Bergin commented.  
Overall, the evening was full of hard work, laughs, and smiles. The night had a supportive and positive energy, which highlighted the joy music brings to all who listen. Cabaret Night revealed so much talent within the school and is a must-see event!