Must-Read Books for Summer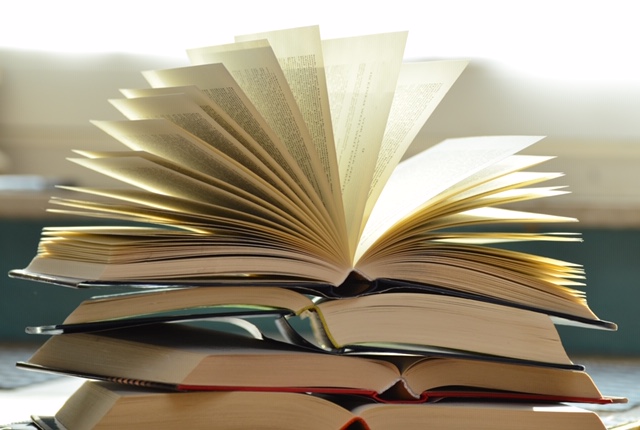 Whether relaxing on the beach or making the most of a rainy summer day, reading a book is the perfect activity to pass the time. Looking for something to read? Here are some great summer books you should dive into this summer:
The Hate U Give by Angie Thomas:
Taking place in modern times, the New York Times best-selling novel The Hate U Give is definitely worth a read. While it offers a fictional look into the Black Lives Matter movement, it addresses several real political and social issues. The dialogue and characters feel real and natural, while the plot is interesting. The main characters include Starr Carter, Khalil Harris, Maverick, Lisa, and Chris. Centered around Starr's best friend being murdered in a police brutality incident, the book shows how she deals with the loss and trauma, while bringing social awareness to the entire situation. It becomes especially complicated because Starr lives two lives, one at her wealthy white private school, and the other in her gang-ridden hometown. Overall, the book was entertaining to read, and I felt educated on social issues of today. The Hate U Give was recently turned into a movie by producer George Tillman Jr. and deserved all the praise and recognition it received. 
Where the Crawdads Sing by Delia Owens: 
As you open the book, prepare yourself to be whisked away into a cozy coastal North Carolina town. Where the Crawdads Sing is a beautiful, coming-of-age novel about Kya the "Marsh Girl" and her unusual life. After her entire family left her stranded at a young age, Kya learns to grow up and take care of herself all alone. The plot gets complicated when a popular local, Chase Andrews, is found dead in Kya's marshland, leaving her a prime suspect. Although it was slightly depressing, reading about Kya's life struck a chord in my heart. A coming of age novel mixed with a murder mystery creates the gripping story that is Where the Crawdads Sing, which is currently in production to become a movie. 
My Sister Rosa by Justine Larbalestier:
 Enthralling, creepy, and chilling are just some of the ways to describe the psychological thriller. After moving to New York with his family, the main character, Che, seems to be the only one who realizes his sister Rosa's unusual and dangerous behavior. After a series of events unfold, the reader finds out if anyone else will discover Rosa's secret, along with many other twists in the plot. Sophomore Nida Ajmal speaks highly about My Sister Rosa: "I thought the book was really good because it was thrilling and fast paced, making it difficult to put it down once you start it. I would recommend it to a friend because it was an entertaining read. It was one of the better books I have read because of the emotion it made you feel."
Reading over the summer is one of the best ways to relax. English Teacher Roseanne Mitchell agrees, saying, "There is something magical about reading a book for pleasure, knowing there is no deadline and will not be tested on it. That is why I recommend to read leisurely over the summer, especially these books."