NHS Hosts Annual Quizbowl
The National Honor Society's (NHS) annual Quizbowl was a night of friendly competition, tough trivia, and big prizes. Held in the auditorium on Wednesday, February 15, the tournament was run by advisor Lenny Bruno along with President Ava Schwam, Vice President Emilia Perri, Secretary Nicholas Condeleo, and Treasurer Juliette Bohn. 
Teams of four NHS members competed bracket-style to answer a series of trivia questions. Questions covered a variety of topics, including sports, science, pop culture, and geography. Perri explained that each Board member made some questions on their own, and then they worked together to combine them and create additional questions to ensure a good variety.  "We enjoyed putting everything together, and we tried to make the questions as fair as possible," she said. Each team used a buzzer app to submit its answer, and the first team to answer eight questions correctly won that round and advanced to the next. During the event, Bruno said, "I am so proud of and really admire the work of the officers who put everything together. The questions, buzzers, and the auditorium all came together. I feel like I am in a professional studio!" 
The teams had fun choosing their own creative names and raced to answer the questions as spectators cheered on and playfully teased the participants.The two teams that made it to the final round were Bubble Guppies (senior Riley Fowler and juniors Caroline Larow, Bianca Dublin, and Caiden Lung) and Iggy (Kiera Colon, Kayla Paxinos, Michael DeJoseph, and Stephani Neri, all juniors). For the finals, the first team to reach ten correct answers would be crowned the winners, and team Iggy did just that, beating the Bubble Guppies with a score of 10-8. Each team member received a $50 gift certificate to SaVino's Pizzeria. After the Bubble Guppies' win, Paxinos shared, "I feel really great; tonight was a lot of fun!" She added, "It feels great to win with my closest friends." Colon agreed and said, "It was very fun, especially when everyone would start fighting!" 
In addition to the tournament, NHS members enjoyed a pizza dinner and four opportunities to win raffles. The Board members put together four baskets: one of beauty items, one of board games, one of fitness items, and one of candy. Bruno was happy with how the evening went. "Everyone did a great job. There was a great sense of camaraderie and fairness, and there was certainly a lot of spirit! There is nothing like friendly competition," he said.
The NHS is currently working on putting on a second Quizbowl, open to both students and staff, for the spring.  
About the Contributor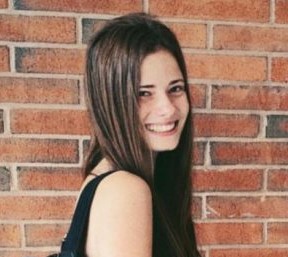 Abbey McManus, Print Editor-in-Chief
I am a member of the Class of 2023 and one of the editors-in-chief for the print edition of Horizon. Outside of Horizon, I enjoy running and spending time...