Sophomore Class Views Holocaust Documentary "The Barn"
In light of Holocaust Remembrance Day, which takes place every Jan. 27, members of the sophomore class viewed Rachel Kastner's documentary, The Barn. The documentary follows the story of Kastner traveling through Eastern Europe with her grandfather, Karl Shapiro, to journey back to the barn he hid in for 18 months during Adolf Hitler and the Nazis' regime.  
The sophomores viewed the film on January 26, from periods six through eight. In the documentary, Kastner and Shapiro travel from Long Island, to Germany, to Poland, and then to Ukraine to recount Shapiro's experience. Within those four countries, Kastner recalled that the best part about filming was meeting new people along the way.   
Kastner utilized the documentary as a means of storytelling to follow Shapiro's personal story of his Holocaust experience. Each person in Shapiro's story acted as a character for Kastner's documentary. Among these "characters" was Paulina, who, during the time of the Holocaust, was a young non-Jewish girl, also known as a righteous gentile, who wanted to help Shapiro and his family.  
The emotional retelling of Shapiro's story reached a climax when he reentered the trap-door bunker that he resided in for 18 months of his childhood. This moment invoked more of a reaction in Kastner than it did in Shapiro himself.  
"The film offered a glimpse into the struggles faced by Jewish people during the Holocaust, which was both unacceptable and grim," said Sophomore Class President AJ Berkowitz.  
 Kastner was 18 during the film, but she said the documentary spanned longer than that time period. "The production process was long. It took years between fundraising, filming, editing, and release, but I'm so glad that it's completed and that I will always have this story recorded for future generations to see," Kastner shared.  
She wanted to make the documentary relatable for others. "We're actually able to relate and see all the ways that his [my grandfather's] experiences affect future generations," Kastner explained.
The relatability aided in achieving a point of understanding. "It was important for us to know and understand what people went through during that time," Sophomore Class Vice President Cooper Schorr said.  
Although anti-Semitism is seemingly less prevalent today, certain celebrities have contributed to an increase in anti-Semitism. There is also no shortage of Holocaust deniers, who continue to promote the belief that the genocide of millions of Jewish people did not happen. The Holocaust did not target only the Jews; Romani people, the disabled, and others were killed as well, a fact that further emphasizes the importance of this film. 
"When it comes to Holocaust denial, the antidote is education and educating the masses," Kastner said. "Most people are not incredibly aware of the history of the Holocaust, unfortunately, and we have to do a better job in our school systems, and in our communities, and in our families, to teach this history," she relayed.
The documentary taught viewers about the concept of hate as well, and how future generations can combat it. "It's in our hands to make sure we don't spread hate anymore," Schorr said. Additionally, Berkowitz noted that the film served as a reminder to all, especially the students who watched it, of the value of equality and choices of judgment. "It is crucial that we judge people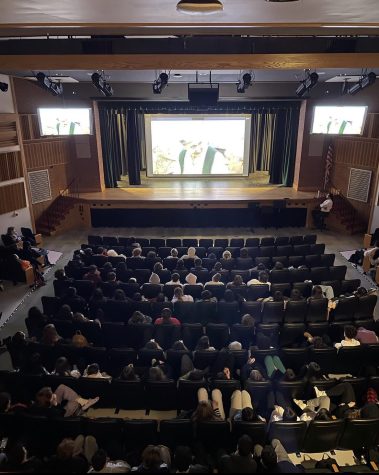 based on their actions and character, rather than exterior appearances," Berkowitz said.  
There is a plethora of lessons that can be learned from both The Barn and the Holocaust itself, such as perseverance and resilience, but Kastner wants views to focus on empathy. "Just because something is happening to somebody else doesn't mean that we should turn a blind eye, but that we should actually turn towards them and take care of them," Kastner explained.  
It means a lot to Kastner to continue to share Shapiro's legacy. "I'm so proud of this project," she said.  
About the Contributor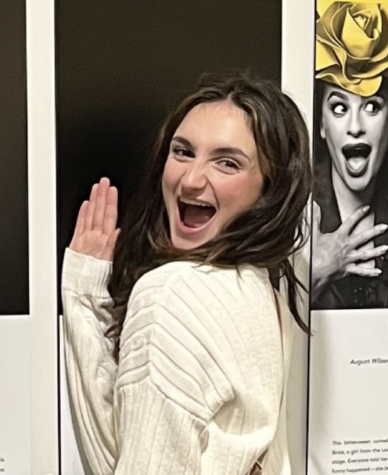 Gianna Longo, Editor
Hey there! My name's Gianna, and I'm a member of the Class of 2025, along with many clubs here at LHS. In my spare time, you can find me on the stage,...