Most-Wanted Gifts at LHS
While Christmas is the time of year for holiday spirit, spending time with friends and family, peace and goodwill on Earth, it is also the time for gifts! People of all ages have been thinking about or writing down their wish lists over the last few weeks. Here are some top items of wish lists this Christmas:
Clothes
No matter one's age, one is never too young or too old for new clothes. Whether it is that new jacket or that comic t-shirt with Wolverine on it, new clothes never get old. Sophomore Gianna Longo said, "Most of my friends have either asked for new tech or clothes, especially Lululemon." 
Electronic Accessories
Technology is at the forefront of everyone's lives on a daily basis. A new phone case, phone stand, charger, or headphones would surely be put to good use by almost anyone. "I think [people] would want some sort of technology product like Air Pods because many people like to listen to music," Stacey Krivitsky, sophomore, explained.
Beauty/Hair-Care Products
The newest products tend to go viral on the internet, leading to an eruption of consumers wanting to get their hands on those products. Many girls would not turn down a new fragrance or facial product. Longo believes that "[the] perfect gift for a girl is either a pack of claw clips or any Bath & Body Works body mist."
Video Games
One gift that continues to surface during the holidays is video game consoles. Many boys and girls get very excited over the newest video games being released. According to an article entitled "The 20 Best Video Games of 2022" on The Guardian's website (TheGuardian.com), top games include Elden Ring, Immortality, Stray, God of War Ragnarök, Norco, and many others.
Money/Gift Cards
Giving a person cash or a gift card to his or her favorite store or restaurant will definitely be used one way or another. Sophomore Catherine Christakos believes money is an easy gift the receiver will enjoy. "Kids especially [our] age just want money or clothes. They don't have really any gifts specific to ask for; they like to keep it vague. And the benefit of getting money is you can spend it on anything you like!" Longo added that Visa gift cards are especially great because they can be spent on an even wider variety of products.
Even though there are many other important aspects of Christmas, gifts are still a very thrilling and exciting part of the holiday. These gift suggestions are common, but there is still a multitude of items one can gift or get for Christmas. Even so, one dreadful gift should surely be avoided: coal.    
About the Contributor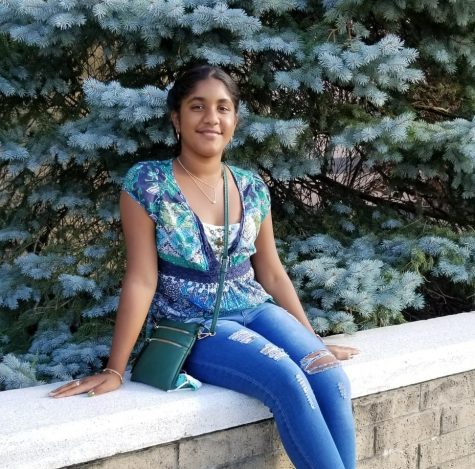 Miranda Mangru, Assistant Editor
Hi! My name is Miranda N. Mangru. I am a member of the Class of 2025 and an assistant editor for the Horizon newspaper. I am also a member of the Italian...