2022: The Year In Review
As 2022 comes to a close, it calls for reflection on the most notable and impactful events that occurred during the year. It is time to look back on the past twelve months and prepare for what 2023 will have in store.
The year began solemnly in January with the hostage crisis at Congregation Beth Israel. The synagogue, located in Colleyville, Texas, was invaded by a gunman who held four members hostage for over ten hours on Jan. 16. While all four hostages were safely rescued by the FBI, the fear and trauma caused by the blatant act of antisemitism shocked people around the world. In an interview with ABC News, congregation member Anna Salton Eisen said, "It was really terrifying…[we need to] Get together and show our unity for each other and find a way to heal."
On January 26, US Supreme Court Justice Stephen Breyer announced his plans for retirement in a letter to President Joe Biden. He wrote, "I enormously appreciate the privilege of serving as part of the federal judicial system — nearly 14 years as a Court of Appeals Judge and nearly 28 years as a Member of the Supreme Court." Breyer was appointed by Bill Clinton in 1994 and was 83 years old when he retired.
The world was shocked by tragedy again in February, when Russia launched a full-scale invasion of Ukraine. Missiles began raining on the capital, Kyiv, early in the morning on Feb 24. In the ensuing weeks, millions of refugees fled the nation and 45 countries launched sanctions against Russia, according to CNN.
In March, disaster struck the Middle East as violent floods wrecked homes, villages, and crops. Thunderstorms, hail, and mudslides ravaged Iran, Iraq, Syria, and Afghanistan for days. At least a dozen people died as a result, and hundreds more needed to be rescued from the rising waters.
Also in March, news about the hunger crisis in Yemen became widespread. According to UNICEF, 17.4 million people were in need of food assistance in the small Middle Eastern nation, which experienced the shortages due to long-raging internal wards that have left it in disarray. The attention brought to the crisis, spread largely on social media, prompted mass donations to UNICEF and agreements in the United Nations to resolve conflicts.
The US Pop Culture news cycle was dominated in April by the livestreamed defamation trial between actors Johnny Depp and Amber Heard. While jokes and gossip about the case spread like wildfire, important conversations surrounding domestic violence were also sparked.
Later in April, Biden restored parts of an environmental law struck down by Former President Trump. According to The New York Times, the regulations, which require developers to analyze the climate impacts of mines, roads, pipelines, and the like, were originally enacted by President Nixon in 1970.
The US reeled from two major shootings in May: one in a grocery store in Buffalo, New York, and one in an elementary school in Uvalde, Texas. In Buffalo, a white man killed 10 Black patrons and wounded three others with an AR-15-style rifle, according to ABC News. After the shooting, investigations revealed a long history of racist posts on the internet from the shooter who pleaded guilty in November. In Uvalde, 19 children and two teachers were massacred at Robb Elementary School, and the 18-year-old gunman was killed by police at the scene. It was later revealed that the gunman had purchased over $4,000 worth of guns and ammunition in the week leading up to the massacre, according to the Texas Tribune.
In June, the landmark Supreme Court ruling Roe v. Wade, first decided in 1973, was overturned. A dispute between the state of Mississippi and the Jackson Women's Health Organization (the only abortion provider in the state), Dobbs v. Jackson Women's Health Organization, was decided 6-3 in favor of Mississippi's law that bans abortions after 15 weeks. In doing so, the court overturned Roe v. Wade and reasoned that the right to an abortion is not implied in the Constitution, but rather is a matter that will be left to voters and legislators in each state.
United Kingdom (UK) Prime Minister Boris Johnson announced his resignation from his position in July. According to the British Broadcasting Company (BBC), Johnson, who won in a landslide in 2019, had a tenure riddled with scandal and party infighting that culminated in his resignation. He continued to serve as prime minister until a replacement, Liz Truss, was appointed in September.
Also in July, Justice Ketanji Brown Jackson was sworn in to the US Supreme Court. Nominated by Biden, Jackson previously served as a justice for the federal district court in the nation's capital and is the first Black woman to serve in the highest court. In a statement, she wrote, "With a full heart, I accept the solemn responsibility of supporting and defending the Constitution of the United States and administering justice without fear or favor, so help me God."
In August, former-President Donald Trump's Mar-a-Lago estate in Florida was raided by the FBI. Boxes of government documents that had been stolen from the White House, including those marked as classified and top secret, were found. According to ABC News, Trump and his legal team were aware of the investigation and had had civil meetings about missing documents with the FBI in the past. This raid, however, was a complete surprise to Trump, who described it as a violation of his fourth amendment right. Trump was not home at the time of the raid.
The world heard of the passing of Queen Elizabeth II in September. Her Majesty, having taken office in 1952, was the longest-serving monarch in the UK and lived to be 96 years old. Her death prompted a weeks-long period of mourning in the UK, and her son Charles was appointed king. Hundreds of monarchs and elected leaders from around the globe attended her funeral.
In October, Elon Musk officially purchased Twitter for $44 billion, causing mass controversy. Musk claimed to have bought the immensely popular platform to create an environment that welcomed free speech. Some of Musk's first decisions as owner were to reinstate formerly banned accounts, including those of Rep. Marjorie Taylor-Greene and Trump.
Also in October, the San Francisco home of then-Speaker of the House Nancy Pelosi was broken into. According to an account by her husband, Paul Pelosi, the intruder attacked him and demanded to know where Nancy Pelosi was (she was away in Washington D.C.). Paul Pelosi, who is 82 years old, underwent surgery for a skull fracture and serious arm injuries, but he made a full recovery, according to a spokesman for the Pelosis.
The World Cup began in November and was hosted by Qatar. The location of the Cup was controversial given Qatar's outspoken stances on women's and LGBTQ+ rights, as well as the country's alleged use of forced labor to build stadiums for the event. Notable moments from the Cup include Iran's players refusing to stand for their own national anthem in protest of their country, the German players placing their hands over their mouths in protest of FIFA and Qatar not allowing them to wear anti-discrimination armbands, and Morocco becoming the first African nation to reach semifinals. The event ended with a 4-3 win by Argentina. 
Later in November, Trump announced his official campaign for US presidency in 2024. In his hour-long speech announcing his bid, he said, "Anyone who truly seeks to take on this rigged and corrupt system will be faced with a storm of fire that only a few could understand."
In December, WNBA player Brittney Griner was released from a Russian prison after serving 10 months of a nine year sentence for being caught with marijuana. She was prisoner swapped with Russian arms dealer Viktor Bout, who had been serving a 25-year prison sentence in the U.S. Former Marine Paul Whelan, another American deemed wrongfully imprisoned in Russia, was not released. In a press release that occurred during the exchange, Biden said, "This was not a choice of which American to bring home." Biden added. "Sadly, for totally illegitimate reasons, Russia is treating Paul's case differently than Brittney's. And while we have not yet succeeded in securing Paul's release, we are not giving up. We will never give up."
About the Contributors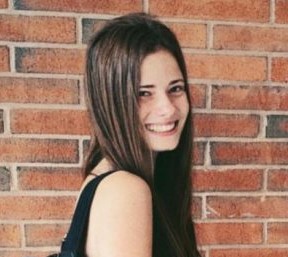 Abbey McManus, Print Editor-in-Chief
I am a member of the Class of 2023 and one of the editors-in-chief for the print edition of Horizon. Outside of Horizon, I enjoy running and spending time...