Get to Know LHS's Royalty
At the pep rally, seniors Max Cordes and Gabi Geller were crowned Homecoming King and Queen, respectively. Seniors Erin Hynes, Ryan Benvenuto, Sofia Yaker, Kaelynn O'Brien, Tyla Vuotto, Jacob Lunati, Nicholas Pugliese, Jimmy O'Hara, Jaiden Moreno, and Sean O'Brien served on the court. Get to know your King and Queen below!
Q: Tell us about yourself!
Gabi G. (GG:) Some of my favorite things to do are play tennis and golf, kickline, and art. I'm also involved in the science research program. I love volunteering in the community and am the president of SGA. 
Max C. (MC): One of my favorite things to do is play basketball, lacrosse, and other sports with my friends. I love to create videos, record, and edit; it's what I'm most passionate about! I also love spending time with my family and friends. 
Q: What is the best part of Homecoming?
GG: My favorite part of Homecoming was the parade. I loved seeing all of the grades' banners and everyone's family and friends lined up down Union. It was so nice to ride in the car and experience the small town spirit of Lynbrook!
MC: My favorite part is also the parade. I love the exciting energy and the serious emotions of the game itself. On that day, I filmed the game on the sidelines, which is extremely exciting for me because of the close up energy sprouting from the field. Overall, the whole experience was amazing!
Q: What is your favorite LHS memory so far?
GG: My favorite memory has been Class Night last year after not having experienced it for two years. So much effort and talent was put into the skit, dances, and art, and I loved seeing everything come together!
MC: My favorite memory is also our junior [year] Class Night win! I will never forget how our whole grade stood in a huddle as we were announced winners and we all jumped around, laughed, smiled, and had a great time!
About the Contributor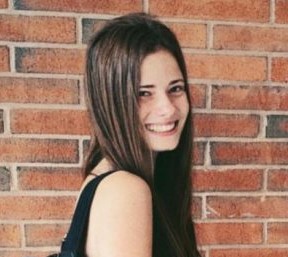 Abbey McManus, Print Editor-in-Chief
I am a member of the Class of 2023 and one of the editors-in-chief for the print edition of Horizon. Outside of Horizon, I enjoy running and spending time...