Girls Varsity Lacrosse Makes it to Playoffs
This year, the girls' varsity lacrosse team (LVL) made it to the second round of playoffs, finishing the season with a 14-3 record. The players experienced challenges and success throughout the season, which concluded on May 20 with an 8-18 loss to Manhasset.
The season began in March with two close losses – 17-16 against Seaford and 14-15 against Bethpage.  "Coming into this season there were a lot of questions on how good we would be after graduating so many key seniors," said junior attack player Sara Curley. "After two hard losses at the beginning of the season, we were able to pull together as a team and fill into new roles on the field."
LVL was able to turn things around, earning a twelve-game winning streak. "After our first two games, we went off and didn't look back," said junior Mimi Berkowitz, who also plays attack. Notable wins include their 16-4 win over Hewlett, 16-6 win over Our Lady of Mercy, and 12-19 win over Carle Place. Berkowtiz said of the Carle Place game, which took place at Greis Park, "It was a blackout-themed game under the lights, and we played super hard; everyone was extremely hyped. It was expected to be a tough game, but we scored a total of 19 goals and took the dub." According to Curley, the best game this season was against Syosset, a Conference-I team that they beat 11-10: "We really played as one that game and had each other's backs until the final whistle. That game gave us major confidence as we continued the winning streak and really proved to ourselves that we are just as good as a Conference-I team." 
LVL was in a more challenging playoff position compared to previous years due to the addition of South Side to their class (Class C); this pushed them down a seed, causing them to have to play against higher-ranked opponents in the initial playoff rounds. Nevertheless, they were able to come out on top against Friends Academy in the first round, beating them 7-15. Before the game, freshman attack player Penelope Yaker commented, "We have worked so hard this season. It feels so good to have 13 wins in a row. It all started with Port Washington, and we went on a winning streak from there. I couldn't have asked for a better season!" 
Their fateful game against Manhasset was scheduled for May 20, but after thunderstorms began mid-game, they had to finish the following morning. "We were down by four, and it just started pouring on us," said junior Teresa O'Neill, who plays defense. "It wasn't safe to continue in such a bad storm."
Despite the loss, the players still have a positive view of their season and are proud of how far they came. "Both on and off the field, this has probably been the most fun season yet. We are so lucky to have our first normal year back since COVID," said Berkowtiz. O'Neill agreed, saying, "It was a very fun season because of our 14-game winning streak and the friendships on the team. I'm proud of us, especially for beating Syosset and for the fight we put up against Manhasset."
In addition to the team's achievements, both Berkowitz and Curley hit 100 Career Points this season."To be able to hit a milestone like this with my right-hand-girl, Sara Curley, has been such an incredible experience, and I'm looking forward to putting in another hundred!" commented Berkowitz. For Curley, the milestone was rewarding because it reassured her that all the hard work she put in during the off-season to improve was worth it.
About the Contributor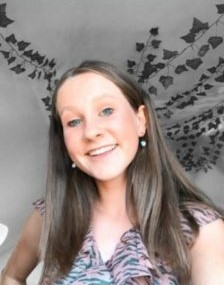 Katy Gottlieb, Editor
Hi, my name is Katy Gottlieb, and I am a member of the Class of 2025 as well as an editor for Horizon. I am also a part of the school soccer team and a...