Tri-M Music Honor Society Hosts Annual NYSSMA Festival
NYSSMA—something that strikes fear into the hearts of music students across New York—stands for the New York State School Music Association, and each year, this group hosts festivals across the state during the spring. One Nassau County sector of this year's festival was hosted by LHS's Tri-M Music Honor Society on Friday, April 29, and Saturday, April 30.
In order to participate in the NYSSMA festival, students from elementary, middle, and high schools alike must prepare a solo piece of music to perform in front of a certified NYSSMA judge. Each solo is assigned a level from one to six, one being the easiest and six being the most difficult. Students in groups of two or more may also opt to attend NYSSMA as an ensemble. Orchestra Teacher Alyssa White relayed that "many hours of preparation go into performing a successful NYSSMA solo." In addition to maintaining a "practice regimen that consistently builds towards mastering their piece," many students opt to hire a private teacher to help prepare.
Upon entry to the NYSSMA room, participants (excluding some percussion) are asked to play three randomly selected scales by the judge. After this, the solo is performed. Lastly, students must sight read a piece of music. This is often the most nerve-wracking part of NYSSMA, as students only have about a minute to look at a piece of music they have never seen before and then perform it in front of the judge. "It just becomes really stressful," explained junior Jaiden Moreno, who partook in vocal NYSSMA this year. "I'm not sure how much [NYSSMA] teaches kids about actually learning music as compared to learning music in chorus class, but I think there are definitely kids who enjoy doing it," he added.
Two to three weeks after the festival is over, participants are given their scores and judges' comments. Scores range from "needs improvement" to "outstanding," and if a student receives a perfect score, he/she may be nominated by his/her music teacher to perform at the Nassau Music Educators Association (NMEA)'s All-County Festival, in which students from across Nassau County perform together after an intensive week of rehearsal. "When I look back on [All-County], I have nice memories," Moreno said. "It was a good experience overall."
Returning to an in-person NYSSMA festival was an adjustment for many, as it was held virtually last year. Students were able to record their solos and scales as many times as they liked and submit their best take to the NYSSMA website. As an added bonus, sight reading was not required. Although these conditions, according to White, "gave students a unique opportunity to make sure they're submitting their best work," they did not allow students to experience what it is truly like to perform in front of a judge and receive feedback. "Many students get nervous about the idea of performing one-time-only in front of a certified adjudicator; however, it's much more of a real-world performance experience," White said. "It allows the student to make a connection with another human being and get constructive feedback for that exact moment in time."
As mentioned before, NYSSMA was hosted at LHS this year, and it was the Tri-M Music Honor Society's job to ensure it ran smoothly. Under the direction of the executive board, Tri-M Advisor Timothy Waldvogel, and Director of Fine and Performing Arts Adrianna Schaefer, over 50 volunteers clad in black Tri-M staff shirts were present to oversee the festival. 
The week before the festival, Schaefer and the executive board prepared the high school for the event. Chairs and music stands were transported to each room being used, and pianos were brought to vocal rooms. Signs pointing to rooms and registration were posted across the first and second floors, and the library was converted into an office for Schaefer, the NYSSMA zone representative, and Tri-M president Rachel Edelstein. 
On the days of the festival, the volunteers were assigned various roles, including registration assistants, who completed participants' paperwork; room monitors, who were assigned to sit outside of one of 16 rooms and assist the judges; form collectors, who collected completed score sheets from judges; office assistants, who uploaded scores to the NYSSMA database and prepared score sheets to be mailed to participants' schools; and floaters, who escorted participants to their rooms. By the end of the festival, Tri-M members had assisted hundreds of students that participated in NYSSMA. "I think it went pretty smoothly," said sophomore Tri-M member Kerry Cullen, who was present at the festival. "Everyone did their jobs, and it went quickly once everyone came." White agreed: "The Tri-M Music Honor Society students did a fantastic job. They acted responsibly and professionally in helping the festival to run smoothly."
Overall, this year's NYSSMA festival was deemed a major success. Not only did the Tri-M members ensure everything ran according to plan, but Lynbrook students who performed solos scored exceptionally well. 
About the Contributor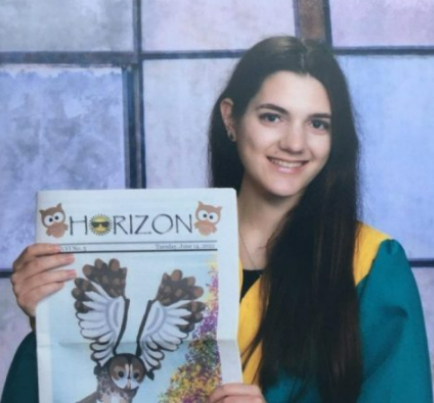 Kate Chiulli, Print Editor-in-Chief
I am a member of the Class of 2023 as well as one of the editors-in-chief of the print edition of Horizon. I enjoy reading, playing the violin, and using...