Farewell, Ms. Gentile!
This year, LHS will say goodbye to beloved English teacher Carla Gentile. In her 24 years at the school, she has made a profound impact on thousands of students with her dedicated, compassionate spirit. 
Known for her lovable and jovial nature, Gentile has always wanted to be a teacher. "I just felt it in my bones somehow," she said. As a child, she would often dress up in her older sister's work clothes and play teacher in her empty room. Her dream was realized in 1992 when she began teaching English at a junior high school in New York City. Six years later, she came to LHS, where she has since taught every English class aside from 10 Regents and 12 AP over the years. 
Throughout her career, she has strived to strike a balance between having fun in the classroom while still holding her students to high academic expectations. Her favorite compliment came from a student who told her that "you're so fun, but you're so darn hard!" Gentile expressed, "It doesn't get any better than that, the idea that I could challenge kids and still help them have fun while doing it."
As a lover of all things quaint and wholesome, Gentile has always wanted her classroom to feel like her own Norman Rockwell painting. "In here, it can always be happy no matter what the weather is outside. In here, I can be sure that there isn't any bullying… I can paint it happy."
Gentile's happy classroom is adorned from floor to ceiling with her students' "Gentictionary" placards (a system she created to help students learn challenging vocabulary words), her own colorful posters, and, of course, some Norman Rockwell pieces. Passersby may see her tap dancing around the room, singing her signature pre-test song, or rewarding her students with goodies from her overflowing prize basket. 
Gentile's students adore her caring personality. Junior Emilia Perri said, "She is the best teacher that I've ever had because of the way she cares for her students and takes the time to get to know everyone. She makes English at a high level so much fun." 
"There is no greater teacher than Ms. Gentile," agreed fellow English teacher and friend Roseanne Mitchell. "She's serious but soft, brilliant but whimsical. She brings such a charming nature and levity to a challenging course. It has been an honor to learn from her, work with her, and be her confidant."
As much as she loves the classroom and her students, Gentile is excited to be free of the massive amounts of grading and planning her job requires: "I don't think I would ever tire of the classroom, ever… [but] life is short; I think it's time for other things." These "other things" include reading, quilting, visiting her house out East, and being with her family. She already has plans lined up to begin a book club and is toying with the idea of selling handmade pillows at craft fairs with her sister. She looks forward to spending time with her husband, a retired LHS teacher and former assistant principal, and her sister, who will retire this year as well. Enjoy every minute, Ms. Gentile—Lynbrook will be missing you!
About the Contributor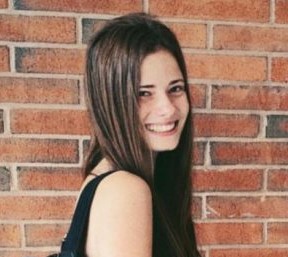 Abbey McManus, Print Editor-in-Chief
I am a member of the Class of 2023 and one of the editors-in-chief for the print edition of Horizon. Outside of Horizon, I enjoy running and spending time...