Exam Season at LHS: Are Students Really Prepared for AP and Regents Exams?
After over two years, school is finally starting to return back to normal. Prom, homecoming, musicals, concerts, sports games, and other fun events the school has to offer are back in full swing. However, with this, end-of-year testing is also back to normal, and students who would normally have had years of test-taking experience are taking APs and Regents for the first time this school year. How can students be prepared for major exams they have never seen before?
Advanced Placement (AP) exams, which have already taken place this school year, are notoriously challenging. Many students felt underprepared for these tests, especially the sophomores; many have taken an AP exam prior to having taken their first Regents. Sophomore Alexis Raynor wished she "had prior experience before taking [the AP]." Practicing in class might help a bit, but jumping into an AP exam without ever taking a major exam like that is very difficult. "The AP was the first 'real' test I took," Raynor stated. Some students, however, were not fazed by the lack of testing experience. "As for the AP, I thought it was easy," sophomore Olivia Lanteri explained. 
APs aside, the Regents are getting closer each week. The Regents are state tests that a student can start taking as early as eighth grade. However, due to the pandemic, the Regents were canceled in 2020 and 2021. Many freshmen and sophomores have never taken a Regents exam before, making them underprepared for the upcoming exam season. "I am really nervous about taking the Regents tests," said Raynor. However, after taking the AP, some students feel more confident. "Throughout much of the school year, I was nervous about taking both my first AP and my first Regents exams. After taking the AP, though, doing well on the Regents seems a little more achievable," sophomore Madeleine Malinka stated. 
As usual, LHS teachers have tried to alleviate any testing worries by holding AP and Regents review sessions outside of school hours. "My teachers have been doing some very helpful preparation and review sessions that I think will help me to succeed despite my inexperience with the Regents exams," said Malinka. Lanteri also "intend[s] to study hard and go to as many review sessions as possible to do well." She added, "I'm probably going to over prepare, but I think it's better to be over prepared than underprepared."
Even with teacher preparation, the exams will still be nerve-racking to many students. "Looking at the big picture, I'm still nervous about other tests in the future, like more APs and the SAT, because I have less experience than the usual student," explained Malinka. 
All and all, students and teachers are doing the best they can to catch up from the insanity the last few years. If students are putting in the work and effort to succeed even with their disadvantages, they will surely perform well on the exams. 
About the Contributor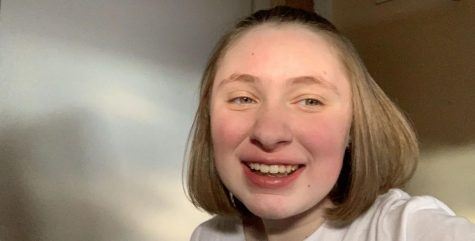 Kerry Cullen, Editor
I am a member of the Class of 2024 as well as an assistant editor for Horizon. I like to write, read, sing, and act. One fun fact about me is that I love...