Challenger Basketball Ends Season on Win Streak
The LHS Challenger basketball team recently ended its season on a high note, with a final 45-34 win against Baldwin on Mar. 27. Throughout the season, the team faced off against Baldwin, Garden City, Long Beach, and Oceanside. Unfortunately, just like many other school activities and events, the Challenger basketball season was canceled last year due to COVID-19 and was shortened to five games this year. Even with these limitations, the team exceeded expectations this year, ending the season 4-1.
"Watching the kids smile, score baskets, and seeing their excellent teamwork skills is what I love about this program," said social worker and Challenger basketball coach Rosanne Bogard. She shared that the students from LHS have formed friendships with Challenger players from other schools. "Their teamwork when they help each other out and make sure the other team gets a basket makes me so proud," Bogard added.
In addition to LHS students, the Challenger basketball team includes North Middle School students who are in the special education program. "The entire group of students from North really stands out to me on the court," said South Middle School teacher and Challenger basketball coach John Christ. "They joined the team at the last minute and have done absolutely amazing!"
Patrick LaBarbera and Michael Guggino are seniors who have been members of the team since their freshman year and are ending their Challenger basketball career on a bittersweet note. "I was extremely excited to return to the team, but I am sad that it's my final year," LaBarbera said.
Senior Sam Guggino, twin of Michael Guggino, has supported their brother since the very beginning of his time on the team. "I love seeing him grow as a person and becoming more comfortable with teamwork and communication," Sam proudly shared. "It's been such a valuable experience for him, and it definitely gives him a sense of similarity."
As this year's season wraps up, the Challenger basketball team hopes to welcome new members in the years ahead and would like to thank all its fans for coming to support them during the games. The team really appreciates all of the community's support.
About the Contributor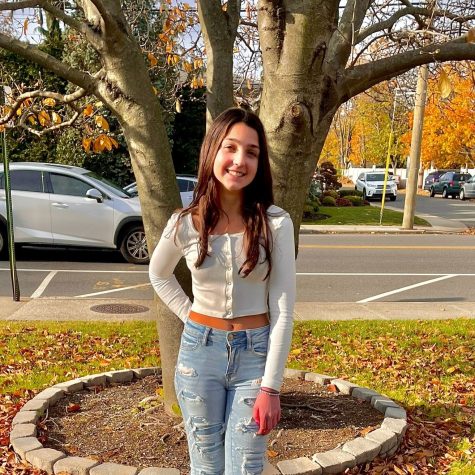 Emily Franklin, Editor
My name is Emily Franklin, and I am a member of the Class of 2025 and an editor for Horizon. I am part of the Key Club, Birthday Wishes Club, and Mathletes....