"A Familiar Beginning"
I can breathe again. 
The veil that stole my breath and beam
Cast off now, as I enter a new dream. 
I can see again. 
Wide awake and in awe of words now spoken clear 
As a bright spring sky, beautiful and sincere. 
I can hear again. 
Laughter of children running about
Wild and free, the world is their playground. 
I can feel again. 
My heart in full bloom for old things now new, 
We waited and wished for the miracle to come true. 
I can move again. 
Purpose and pride propel my every stride, 
As life goes on like the ebbing of the tide. 
I can live again. 
One breath, a new moment created
To see, hear, feel, and soar towards all that I've awaited. 
Every dawn a new day, 
Every breath a new moment, 
Why let this precious time pass? Arise, and own it. 
About the Contributor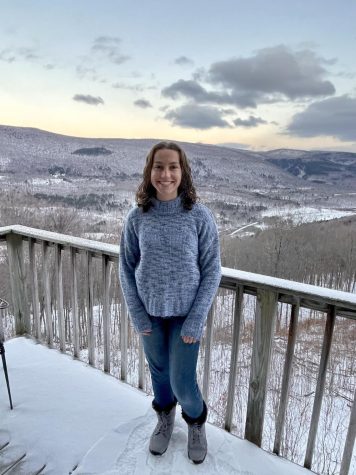 Alyssa Inserra, Driftstone Editor-in-Chief
I am a member of the Class of 2023 and the Driftstone editor-in-chief. Along with creative writing, I enjoy spending time with family and friends, getting...