Should US Institutions Cut Ties with Russian Performers?
     The Russian invasion of Ukraine has sent shock waves around the world. Ukrainians are fleeing their homes, leaving the country in disarray. Sanctions have been slammed on Russia by several nations, including the US, and a glaring question has arisen: Should American companies cut ties with Russian performers and officials in order to condemn the Russian government's invasion of Ukraine?
     Anna Netrebko is a well-regarded Russian opera singer who has performed at multiple institutions such as the Vienna State Opera, the Royal Opera in London, the Salzburg Festival, and, most famously, the Metropolitan Opera. Earlier this year, she announced her retirement after the Metropolitan and Bavarian State Operas canceled her appearances because she would not agree to publicly discontinue her ties to Putin in the midst of the Russia-Ukraine invasion. Netrebko is not the only artist who has been cut off. Conductor Valery Gergiev and Pianist Alexander Malofeev have also been barred from musical institutions, all because they did not denounce their home country for their present military actions. 
      Why must these artists be "canceled" because they proudly choose to work as Russians in the industry? Just because these artists are Russian does not mean they support the war. In a National Review article entitled "Russian Music and Musicians Should Not Be Canceled," Netrebko said, "First of all: I am opposed to this war, I am Russian and I love my country, but I have many friends in Ukraine, and the pain and suffering right now breaks my heart […] Forcing artists, or any public figure, to voice their political opinions in public and to denounce their homeland is not right."
     Putin's decision to go to war does not mean artists should be condemned from society because of their home country. America has its own bloody history of involvement in war, but Americans have not been shunned away from the world. Everyone is an individual with their own political beliefs, as well as love for their homeland. 
     "Russians should support their country because of patriotism, but they shouldn't support what Putin is doing," said freshman Stacey Krivitsky.
     Russian artists are not the only ones being impacted by this invasion. Other Russians have been banned from representing their country at places. Senior Isaiah Durandisse said many chess championships are not allowing Russians to play or represent their flag at the championships. 
     "What Putin is thinking and what the people are thinking are two different things, and it is not fair to characterize them as the same," said Durandisse.
     Some believe that if American institutions cut their relations with Russians, Putin will rethink his military motives. However, doing this punishes Russian citizens more than it does Putin. 
      "It is not fair because Putin is really the one doing this, not the people of Russia," said freshman Abigail Piazza. 
     Russia's invasion of Ukraine has not brought about anything good, except for people coming together in difficult times to help Ukrainians. Russians should not be targeted for this invasion as the war continues to harm both Ukrainians, as well as Russians.
About the Contributor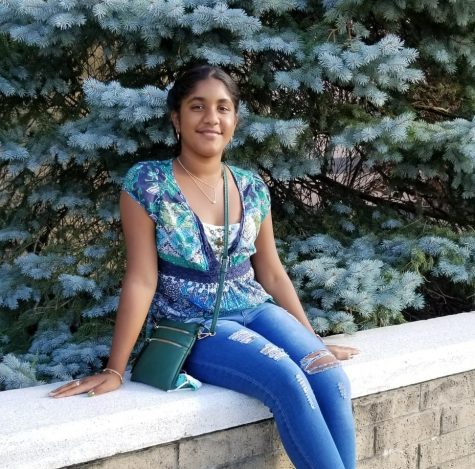 Miranda Mangru, Assistant Editor
Hi! My name is Miranda N. Mangru. I am a member of the Class of 2025 and an assistant editor for the Horizon newspaper. I am also a member of the Italian...