The Class Night "Games" Begin: It's All About the Journey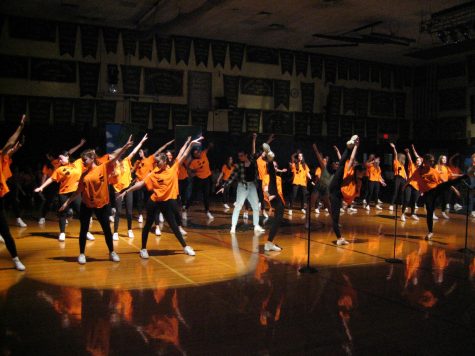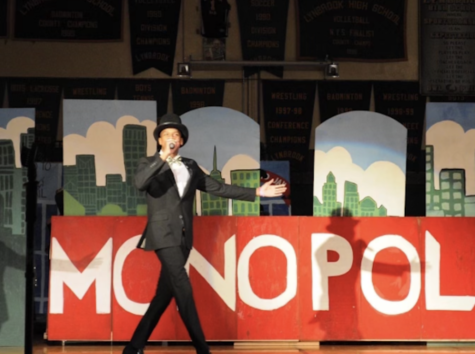 The 94th annual LHS Class Night took place on Friday, Mar. 16, and, as always, it was enjoyed by students, staff, and community members alike. The event, one of the school's longest-held traditions, had been carried out in a modified, socially-distanced fashion for the past two years, but this year, it was back in its full glory: a crowd of over 1,000 community members filled the gymnasium to watch the competition. Before the performances began, Assistant Principal Matthew Sarosy, who oversees Class Night, said "After two years of not having the full Class Night experience, that changes tonight… I can't tell you how great it is to have this place packed again."
Class Night consists of each grade performing an original skit with four dance numbers – girls, boys, couples, and Kickline – props, and elaborate handmade backdrops. Each grade also produces a three-dimensional display and a banner to go along with its skit. A board of anonymous judges, all of whom are LHS alumni, scores the skits, dances, and artwork; those scores are combined with points from the homecoming banner and Sports Night competitions to determine the winning grade.
This year's theme, chosen by the senior class, was "Board Games: It's All About the Journey." Seniors Emma Leighley, Jaden Harvin, Manaka Ogura, and Amelia Pollicino were elected by their peers as student chairs, and they were advised by social studies teachers John Cornicello and Eric Finder. Art Chair Pollicino said they chose the theme because they wanted to "do something different and new and break out of the 'Disney' loop that happens every year." 
The seniors performed a Monopoly-themed skit about the famous silver pieces learning an important lesson: friends made along a journey are far more important than the prize at the end. Their set included several handmade Monopoly board squares named after real streets, and teachers, in Lynbrook. In their dances, students posed as inmates from the jail, electricians from the electric company, money-throwing bankers, and tourists along the boardwalk. The seniors placed first for their banner, which depicted the pieces in a nighttime cityscape design.
The juniors were advised by accounting teacher Benedict Tieniber and English teacher Mary Kirby, and were led by student chairs Jaiden Moreno, Dylan Baltes, Gabi Geller, and Sofia Yaker. Their skit was about a family man who realizes he is trapped in the Game of Life when he loses his job for no apparent reason. After a failed attempt at confronting the authorities of his board game universe, he embraces being in the game because he loves his family and all that matters is that they remain together. The stage was decorated with 1950s themed furniture, including television and kitchen pieces. Students danced as lawyers, cheerleaders, marching band members, hospital patients, and board game pieces. Moreno, who wrote the skit, said, "I'm so grateful to the entire junior class for how much effort and love they put into this year's performance." The juniors placed first for scenery and costumes, dance, backboard, and skit.
The sophomores were advised by chorus teacher Timothy Waldvogel and substitute teacher Brian Jacobs, and chaired by Charles Reis, Dea Pulatani, Alayna Matern, and Keira Colon. Reis said they chose Clue because its unique characters allowed the actors to "make it come to life." Their skit portrayed teenage girls at a slumber party who play Clue as they argue about their real-life mystery of who stole a missing earring. By the end, they find the earring and realize that pointing fingers at each other is not what friendship is about. In keeping with the mysterious nature of Clue, they ended their skit on a cliffhanger, choosing not to reveal who the murderer was in their game. Their dance performances consisted of girls at a slumber party, detectives, murderers, and maids. Reis said he is impressed with his grade for their effort: "Everything moved quite smoothly, and I was really proud of how fast everyone picked up the dances," Reis shared.
The freshmen skit was a Jumanji-themed jungle adventure advised by English teacher Robyn Freiman and ENL teacher Karen Smith, with chairs Peyton Leighley, Jack Ceglie, Miles Sokolskiy and Ana Juarez leading the way. Ceglie said, "We chose Jumanji because we could show an exciting adventure based on a board game. I'm really proud of the work our grade put in in the end. Rehearsals went really well, and the outcome was better than expected." In their skit, two friends get sucked into the board game while cleaning an attic. In the scary jungle, they must join forces with two other stranded players to escape back to the real world, which they succeed in only due to their teamwork. Their dances featured tigers, safari guides, poison ivy, and love-struck movie goers.
The tension in the gymnasium was palpable as the judges deliberated. After 40 minutes, Sarosy announced the results: The juniors, after winning four out of five categories, placed first overall, with the seniors, freshmen, and sophomores placing second, third, and fourth, respectively. This marked the first time a junior class has won Class Night in five years.
Class Night was a long-awaited opportunity for students to connect with each other, express their artistic talents, and be creative. From rehearsals to the final performance, students made valuable memories and worked together to put on an incredible show. 
About the Contributor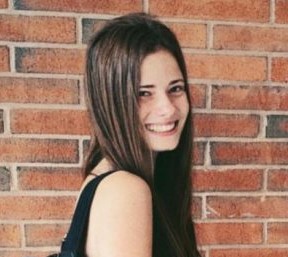 Abbey McManus, Print Editor-in-Chief
I am a member of the Class of 2023 and one of the editors-in-chief for the print edition of Horizon. Outside of Horizon, I enjoy running and spending time...