Homework: Too Much, Too Little, Just Right?
         A student wakes up, ready for the day ahead, and arrives bright and early at school for a day filled with learning. As the day continues, the work begins to pile up: a Deltamath, an EdPuzzle, five chapters of a book, pending projects, and the inevitable looming of tests soon to come. Many students at LHS find their nights consumed with work like this, leaving no time for extracurriculars, sports, or personal time. While homework is meant to stimulate and enhance learning in the classroom, many students wonder, "How much homework is too much?"
        Despite the opinion of some, there are many advantages to doing homework, such as helping students to develop time management skills and remain focused on a single task. Having lots of homework can prepare a student for upcoming exams, and teach them to stay engaged and on top of their responsibilities.
        Despite the advantages of a moderate workload, too much homework can negate all of these positive effects. Senior Kate Dooling, who currently takes several honors and AP classes, and is a member of two varsity sports teams, said she begins her homework the minute she gets home from school and does not finish until around midnight. 
"I try to get as much done as I can before dinner or an extracurricular activity," Dooling said. "Homework is not easy when you take challenging classes, so it takes up all of my after-school time." 
Too much homework can put immense pressure on students. Students are also discouraged from engaging in their work when they see the mountain of work ahead of them. Senior Isabella Sferrazza said, "There are some days I get slammed with work all at once, and then I get super stressed out. I wish teachers would communicate with each other more, so students don't get so stressed."
Many students feel that if teachers communicated their plans to each other, homework and studying would not be so congested in a short period of time. "I always end up having tests on the same day," said junior Ben Svartz. "I don't understand how every week that's how it happens."
According to a study conducted by Stanford University, the optimal amount of nightly homework is 3.5 hours. As an LHS student, there is too much homework given on the average school day. Teachers should consider adopting new methods to communicate with their peers and promote communication with their students, as well. Homework should not cause increased stress levels and sleepless nights for hard-working students. Rather, homework should return to being a positive reinforcement to learn, instead of another stressful task to accomplish. 
About the Contributor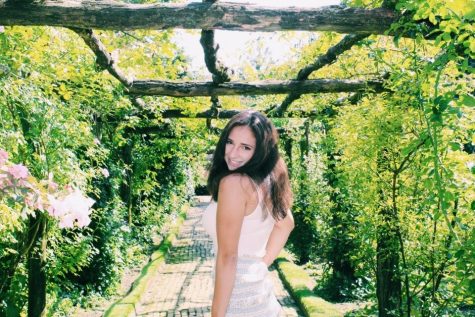 Elizabeth DiFiore, Managing Editor
I am a part of the Class of 2022. I am a news online editor and a managing print editor for the features section of Horizon. I am an avid reader and writer.