Another Rush to the Key Club Blood Drive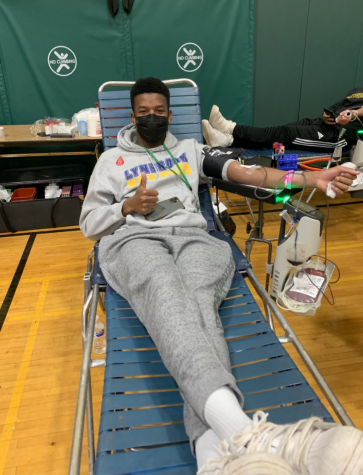 From selling popcorn to saving lives, the LHS Key Club shows no sign of slowing down its service to the community this school year. After an unprecedented DoubleGood popcorn fundraiser that generated over $60,000 in four days, the club hosted its annual blood drive in partnership with the New York Blood Center (NYBC). One hundred pints of blood were donated by various students, alumni, teachers, and community members to help save a grand total of 300 lives. 
     Several Key Club members volunteered in the days leading up to the blood drive to conduct sign ups during lunch periods and spread the word over social media using digital flyers. On the day of the drive, members arrived bright and early in the small gymnasium to set up tables, chairs, and equipment along with staff members of the NYBC. The doors opened at 7:30 a.m., and the last donors were taken around 1:30 p.m. Club members helped check donors in and directed them to waiting areas. After giving blood, donors could relax and refuel themselves with water, juice, pretzels, potato chips, and candy. 
     While recuperating, junior Giulia Lubrano talked about her experience as a first-time donor. "The staff members were very nice and funny," Lubrano said, "so it was a good distraction for me." 
     The upbeat music playing in the small gym echoed the high spirits of the volunteers, staff members, and donors. Senior and Key Club Co-vice President Chloe Moskowitz had a positive experience donating for her second time. "It felt good to save others' lives," she said. Moskowitz is an active member of Key Club and was happy to contribute to the blood drive. 
Fellow senior Jaden Harvin, one of the top-three sellers of the DoubleGood popcorn fundraiser, was also happy to donate again to the blood drive. "I don't like needles that much," he said, "but it was for a good cause, so I knew I wanted to help out." 
     Although it might not seem like much, one pint of blood has the potential to save the lives of people with various circumstances. According to its official website, the NYBC can use the donated blood to "meet the daily transfusion needs of cancer and surgery patients, accident and burn victims, newborns and mothers delivering babies, AIDS and sickle cell anemia patients, and many more." Blood can be separated to save multiple lives, so donors are helping several people through their single transfusion. Senior Madison Becker commented, "It seems like something so little, but it helps so many." 
     Key Club's first blood drive of the year was a success, and "the biggest one" Key Club advisor and Virtual Enterprise teacher Benedict Tieniber has seen in a while. It was so big, in fact, that "we'd probably need to use the large gym on a weekend in order to get everyone in here," Tieniber remarked. The large turnout was a sign of hope towards more normalcy after the COVID-19 pandemic disrupted the conduction of Blood Drives everywhere. 
"We can't wait for our next one!" Tieniber said.
About the Contributor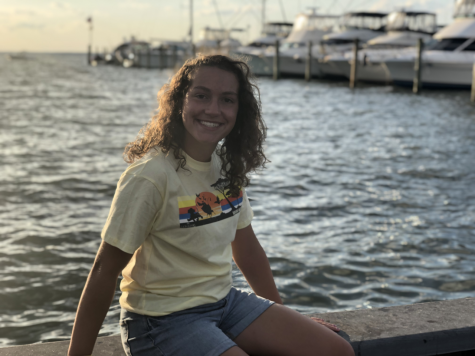 Alyssa Inserra, Managing Editor
I am a member of the Class of 2023 and the managing editor of Driftstone and assistant editor of Sports for the print edition. I enjoy singing, reading,...