Top-10 Holiday Movies
The holiday season calls for curling up on the couch with a cozy blanket and cup of hot cocoa to watch the best holiday classics. Everyone has their favorite holiday movie, but here are the top-10 holiday movies of all time.
Beginning in tenth place is Elf, a Christmas comedy starring Will Ferrell as Buddy the Elf. Elf, written by David Berenbaum and directed by John Favreau, tells the story of a baby at an orphanage who crawls into Santa Claus' sack on Christmas Eve and is accidentally transported to the North Pole to be raised by elves. Buddy is accepted by the elf community and grows up thinking he is an elf, but he then learns that he is a human. Feeling that he does not fit in, he travels to New York to find his biological father and save him from being on Santa's naughty list. The film is a holiday classic and teaches viewers an important lesson: "The best way to spread Christmas cheer is singing loud for all to hear!" Chorus teacher Timothy Waldvogel said Elf is his personal favorite holiday movie. "I will never get tired of watching it," he said.
In ninth place is The Bishop's Wife, released in 1948 and written by Robert Nathan, Leonardo Bercovici, and Robert E. Sherwood. This tells the story of a Bishop who prays for spiritual guidance to help him raise money to build a massive cathedral. His urgent plea is fulfilled when an angel comes to lend a helping hand. But, the angel's goal is to provide spiritual guidance and not to raise money. The Bishop eventually realizes that his aspiration for a new cathedral is not as important as his relationship with his family and the needs of those who are in poverty. The film relays the message that the holiday season is the season of giving back and to always be thankful. 
Number eight is National Lampoon's Christmas Vacation. This is the story of an obsessed Clark Griswold who wants to create the perfect family Christmas with the perfect tree and decorations. His plan does not follow through, and the movie takes a turn. This film is about what it takes to bring joy to others, and that family, not decorations, is what matters most. It is a perfect family movie that displays an important lesson for all. 
Coming in at number seven is Miracle on 34th Street, released on New Year's Day in 1947. It is written and directed by George Seaton and based on a story by Valentine Davies. This well-known film is about a young girl who doubts the existence of Santa Claus mostly because of her mother's pessimistic way of life. It teaches the audience the importance of being open-minded to new things and that being skeptical can rob people of tremendous joy and the Christmas spirit. 
Next, in sixth place, is White Christmas. This classic is about two WWII buddies who become Broadway stars after fighting in the war. When they discover that a Vermont Inn owned by their former commanding officer is failing, they decide to perform a show at the inn to raise funds. This film is about helping others, giving back, and using good fortune to help others in need. 
Number five is Scrooge, from 1951. This is the best representation of Charles Dickens' 1843 novella A Christmas Carol. The story is about a miser who hates Christmas and shuns family and giving but has a change of heart after he is visited by three spirits. It teaches the importance of giving, family, and second chances.
In fourth place is The Nightmare Before Christmas, which tells the story of Halloweentown's pumpkin king, Jack Skellington. Skellington is bored with his life and becomes obsessed with taking over Christmas by kidnapping Santa Claus and taking his place. After disaster arises, Jack realizes that he loves Halloween, after all. There is much debate over whether the film is technically a "Christmas" film, but it can be enjoyed throughout all seasons because of the lesson it displays. This story teaches that everything happens for a reason and to appreciate the present and not worry about the past or future. Senior Elizabeth DiFiore said, "I love this movie because it mixes my two favorite holidays: Christmas and Halloween."
In third place is Rudolph the Red-Nosed Reindeer (1964). This is the classic tale of a young reindeer who is rejected by his fellow reindeer pals due to his glowing red nose. He feels he is a misfit, so he departs on an adventure to find a place where he belongs, but he ends up saving Christmas by using his bright nose to guide Santa through a terrible blizzard. This story is about love, acceptance, and being the best one can be.
In second place: It's a Wonderful Life (1946). This is the story of George Bailey, who gave up his dreams to help others achieve theirs. After many years, he is falsely accused of a crime and responds by considering suicide. Then, an angel appears to show him what his town, friends, and family would have become if he was never born. This genuine story teaches that it is the little things in life that can have a major impact on one's life. It is also a story that recognizes mental health struggles and teaches many to be more aware of how they treat others. 
Last, but certainly not least, is How the Grinch Stole Christmas. It was released on Dec.18, 1996, and Jim Carrey plays the Grinch. Freshmen Lucas McNally said, "My favorite holiday movie is the Live-Action How the Grinch Stole Christmas because I started watching it when I was really young, and it's very nostalgic when I watch it now." Based on the Dr. Seuss book, this is the tale of Christmas Eve in Whoville, where the evil Grinch decides to steal all the town's presents and decorations for his benefit thinking he will decrease their happiness. Yet, in the morning, he discovers that the townspeople come together and are still celebrating, undeterred. This story teaches that Christmas is not about trivial gifts, but love and family. It conveys that everyone can change for the better, and that one's heart can grow two sizes when it is filled with Christmas cheer. 
Some other fan favorites include Home Alone (1990) and Good Luck Charlie, It's Christmas (2011). Freshman Peyton Leighley said, "My favorite holiday movie is Home Alone because it's an original Christmas movie and it gets people including me in the holiday spirit. Freshmen Penelope Yaker said, "My favorite holiday movie is Good Luck Charlie, It's Christmas! because it's the best way to spread Christmas cheer. I love watching it with my family every year, and I will forever have fond memories."
About the Writer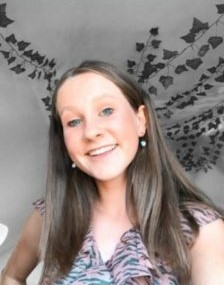 Katy Gottlieb, Staff
Hi, my name is Katy Gottlieb, and I am a member of the Class of 2025 as well as a staff member of Horizon. I am also a part of the school soccer team...