Artist Spotlight: Amelia Pollicino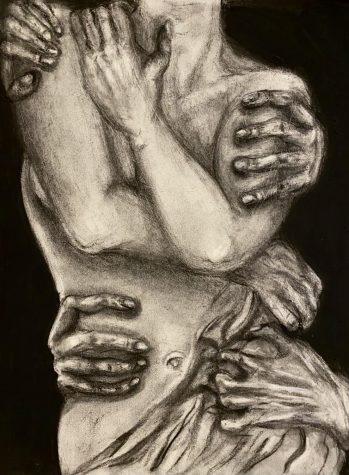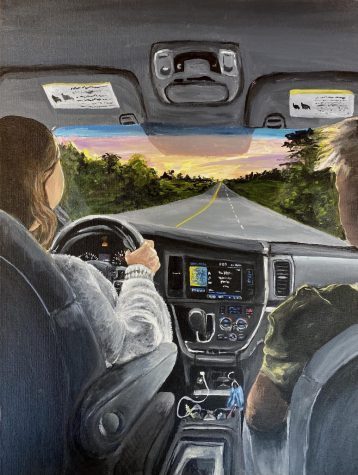 Amelia Pollicino is a senior and an artist dedicated to her craft. Pollicino has been creating art ever since she was little. She began with markers, as many children do, but by kindergarten, she began to try more advanced mediums, like painting and charcoal. Her favorite medium, she said, is charcoal: "I just like how moldable it is, and the range of values."
Pollicino is very involved in the arts department at LHS. She is the illustrations editor for Horizon, the senior class art chair for Class Night, and this year's National Art Honor Society president.
Pollicino often goes to art museums to seek inspiration; most of the time, however, she is simply inspired by the things around her. "I just begin to want to put them into a visual picture," she said. "I feel like I absorb so much art around me that I don't feel as though there's a specific artist that influences my work right now." 
Other art forms influence her art, as well. "I get a lot of inspiration from songs that I'm listening to," Pollicino said. Some of her favorite artists are Phoebe Bridgers, The Paper Kites, and Taylor Swift. Films are also a source of her inspiration. "When I was little, I was influenced by Disney. Now, [I'm inspired by] the environment in Studio Ghibli films."
Pollicino feels that her dedication and the many art classes she has taken over the years have led to a positive evolution in her work. "When I was younger, I preferred going over broader themes with my subject matter," she said. "As I've gotten older, I've delved into more specific themes. I started adding more photorealistic components into my art." 
There are many other fields and subjects that overlap with Pollicino's artistic creations. "I love the natural world, and I love incorporating that into my art," Pollicino said. "I love English, too, because it helps me with narration and expression in my art."
Pollicino noted that family and teachers have been very instrumental in encouraging her artistic development. She plans to continue making art as she goes to college next year. "I'm just continuing to improve my skills technically, as well as furthering my artistic voice with my pieces," she said.
"Amelia is highly motivated and extremely dedicated to her craft, and one of the hardest working students I have this year," said art teacher Thomas Sena. "She's very good at the traditional drawing and painting techniques, and I would like to see her further them in the future," he added.