A Meaningful Summer
Juniors Sammy Lehman and Liam Schorr spent their summer on a month-long mission trip to Costa Rica. They were joined by several other teenagers, all of whom worked to provide services to others.This experience, Lehman and Schoor said, left a profound personal impact on them both.
Despite the scenic landscape of Costa Rica, many people and animals there are struggling. The past two years have been especially difficult in the country; the COVID-19 pandemic meant an extreme decline in the tourist business, a major component of Costa Rica's economy. Specifically, Costa Ricans who work in the hospitality industries have been hit very hard by the pandemic. Natural disasters like hurricanes and floods have also damaged the local population. Costa Rican wildlife faces problems such as exploitation by tourists and loss of habitat due to industry and climate change. 
Lehman and Schorr aided multiple facets of Costa Rican society through several different jobs. The boys first helped a government-subsidized living facility prepare a garden for its grand opening. Their service group planted 100 trees and raked the garden with fresh topsoil, working alongside the future residents of the facility. 
Then, Lehman and Schorr spent a few days building a soccer field in a poor community. This entailed lots of physical labor, such as digging and applying soil, which they did in collaboration with local residents. After that, they took part in the painting of a community center with colorful murals for underserved populations. Lastly, they helped at a wildlife refuge. All of these jobs were done in the blistering Costa Rican heat and for many hours each day. 
Lehman said the animal refuge was his favorite part of the trip. "We got to feed sloths, which are endangered animals with threatened habitats in Costa Rica," Lehman said. "Some of them were injured or ill." 
Schorr found building the soccer field to be most rewarding: "We worked hand-in-hand with the native children to accomplish it, and it's something that I know they will all enjoy for years to come."
When asked about what sparked their desire to attend this trip, Lehman explained, "We wanted to experience something new while also helping the people there." Schorr added, "We took this trip to help people who are less fortunate than us." 
Though the boys were hard at work, they were able to have some fun, too. In between their service obligations, they participated in zip-lining, surfing, white-water rafting, canyoning, and relaxing in hot springs. Most importantly, they gained valuable lessons in serving others and being grateful. 
Schorr remarked, "I learned that less fortunate people are very thankful for the work and charity others do, and that it's always good to help people." Lehman added, "The people we were helping had almost nothing, and they were very grateful for any work we did for them. It was both saddening and uplifting to see that."
Both boys agreed that it would be great to return to Costa Rica someday to see people enjoying the projects they worked on and reconnect with the locals they met there. They will never forget this summer.
About the Writer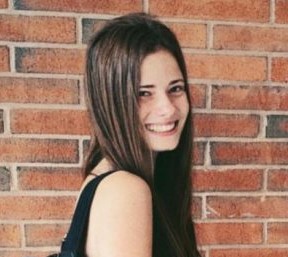 Abbey McManus, Print Editor-in-Chief
I am a member of the Class of 2023 and one of the editors-in-chief for the print edition of Horizon. Outside of Horizon, I enjoy running and spending time...