New LHS Wing Named for Beloved BOE Member Alicemarie Bresnihan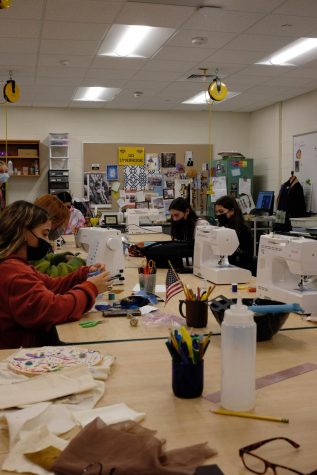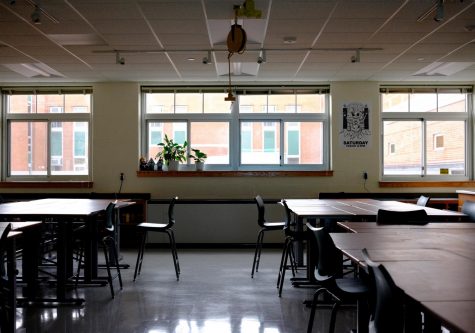 Alicemarie Bresnihan was a mother to many: her nine children, her 21 grandchildren, the members of the Board of Education (BOE), and every student in the Lynbrook School District. Now, she is being honored for her years of service to the community–her four-and-a-half decades of dedication and devotion–which made her one of the longest-serving Lynbrook BOE members and one of the longest-tenured trustees in New York State.
     "Alice made all of us better educators and Board members," Superintendent Melissa Burak said. "I don't think we'll ever have someone like her again."
     Bresnihan passed away after a battle with cancer at the age of 85 in May 2020. Her memory is survived by her loving family, and her friends and colleagues throughout the Lynbrook community. As a member of the BOE, she was known for her limitless devotion to the Lynbrook schools and her advocacy for education for all children.
     LHS's new wing, which includes improved art, music, and academic classrooms, opened to students and faculty at the start of the school year. Its official naming in honor of Bresnihan, however, was revealed at an intimate ceremony with family, friends, and Lynbrook administrators and Board members on Oct. 13. 
     Bresnihan improved Lynbrook from the "bottom-up," as she stated in her 1975 BOE campaign speech; she began as an involved parent in the school community, later joined the Parent Teacher Association (PTA), and finally, ran for a position on the Board. This speech was read aloud by Bresnihan's daughter Elaine at the ceremony, in which Bresnihan listed her goals and promises as a BOE candidate. 
     "I feel it imperative that an articulate expression of all schools of thought be made available for the school board to listen to and respond to," Bresnihan wrote. "I promise to bring an open eye, a sharp mind, to the meetings of the Board, and to keep an independent stature with my only responsibility being the wellbeing of the children within the framework of a responsible budget."
     Bresnihan accomplished each of these goals, agreed Elaine and Burak. Bresnihan also lobbied in Washington, D.C. and Albany as a member of the Board's Audit and Policy committees, and urged state legislators to reduce the administration of standardized tests.
     Throughout her years of service, Bresnihan earned many accolades for her work: an award for Academic Excellence and College Service from SUNY Old Westbury, the Silver Bullet Award from the Nassau-Suffolk School Boards Association, Woman and Citizen of the Year from Lynbrook village officials, and many more.
     In addition to her successes, Bresnihan's peers recalled her steady attendance at school and community events. "Alice attended every single event, whether it was sports, music, or an academic awards ceremony," Burak said. 
     "No one, almost in any entity you get involved in, puts in as much time as Alice Bresnihan did," added current BOE President William Belmont. 
     Bresnihan and Belmont's relationship began many years back when Belmont was the LHS Student Government Association (SGA) president in the 1980s. Belmont acknowledged his admiration for Bresnihan's relationships with local and state legislators, and her "historical perspective" and "full-encompassing" view on school board issues. Over their time together, Belmont said, she took on the role of a mother figure.
     "I really appreciate the relationship I had with her, for all that I learned from her, the perspectives she taught me, and the passion she had," Belmont said. He added that Bresnihan proposed an expansion of the LHS building over 15 years ago, so it was "extremely fitting" for the new wing to bear her name. 
     "She really fought hard for this," Burak said. "She was always a proponent of making Lynbrook a better place."
     The new wing of LHS will stand as a reminder of Bresnihan's love for and commitment to the Lynbrook schools for many years to come.
About the Contributor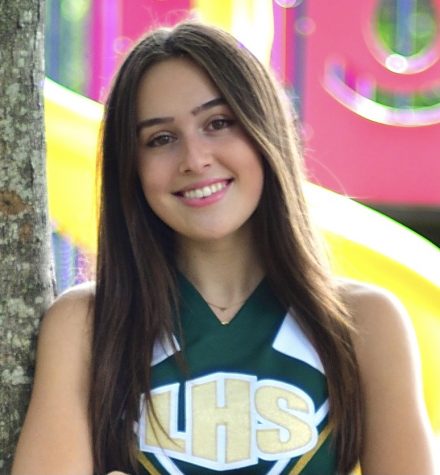 Julia Swerdin, Editor-in-Chief
I am the editor-in-chief of the Horizon newspaper and a member of the Class of 2022. I am also the captain of the LHS Speech, Debate, and Model Congress...