Vaccine Passports, A Necessary Safety Measure
Each day, more Americans get the Covid-19 vaccine. As of early June, 64 percent of adults have received at least one shot, and as the number of vaccinated people rises, there is new controversy surrounding the idea of vaccine passports. A vaccine passport is a document and/or phone application that certifies someone's immunization; lawmakers have proposed that people need a passport in order to gain entry into crowded concert venues or sports games, or to travel to foreign countries that require being vaccinated.
     Despite the claim that vaccine passports pose a constitutional challenge, they should be used for crowded, non-essential activities based on the decision of the business or venue owner at hand. I understand why requiring a passport for institutions such as public schools would be infringing on people's rights, but I do not see why requiring people to be vaccinated to attend a concert or baseball game is wrong. They are optional events, and venues should have the right to only want vaccinated individuals in attendance. If someone does not want to receive the vaccine, then they must accept the fact that certain activities are not safe for them. Large-scale events such as concerts, sports games, and festivals are simply not safe if they are filled with crowds of unvaccinated people. 
       Furthermore, requiring proof of vaccination to travel to foreign countries is not a violation of people's rights. This is because proof of other immunizations, including chickenpox, polio, and measles-mumps-rubella, have long been required to visit foreign countries. Also, there are plenty of foreign countries that do not have the resources to handle extreme Covid-19 outbreaks. It is perfectly reasonable for countries to not want to suffer outbreaks caused by unvaccinated tourists. 
     The federal government should not pursue a national vaccine passport. Instead, they should leave it up to states and private businesses to determine which systems will verify vaccination. New York is the only state that currently has a vaccine passport system, known as the Excelsior Pass. This pass certifies the holders' vaccination or recent negative test to allow them to enter sporting events. Governor Andrew Cuomo said to the press, "The Excelsior Pass will play a critical role in getting information to venues and sites in a secure and streamlined way, allowing us to fast-track the reopening of these businesses and getting us one step closer to reaching a new normal." 
     In some states, vaccine passports have already been banned, even though they have not yet been made available; Texas Governor Greg Abbott banned them in early April, and Florida Governor Ron DeSantis banned businesses from requiring customers to prove their vaccination.       Their argument against vaccine passports, that they infringe on people's rights to privacy and freedom, is absurd. After all, choosing to get the vaccine is a personal choice.  
      The decision to get vaccinated remains a personal choice. If someone chooses to do so, a record of their inoculation in the form of a vaccine passport can help to ensure everyone's health and safety at large-scale events, and if the person chooses to travel. It is not an invasion of privacy, nor does it mean that people will be forced to get vaccinated if they do not want to. It is simply a way to contain the virus so that people can enjoy the activities they have been missing for far too long.
About the Writer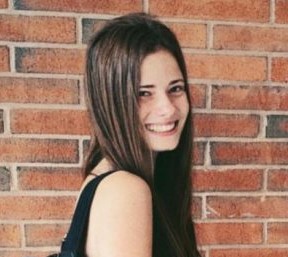 Abbey McManus, Print Editor-in-Chief
I am a member of the Class of 2023 and one of the editors-in-chief for the print edition of Horizon. Outside of Horizon, I enjoy running and spending time...