Athlete Spotlights: Isabelle Gaudet and Anthony Campos
Isabelle Gaudet
The varsity girls' volleyball team had a very new look coming into this season. After battling in the Nassau County playoffs for the past two seasons, including a trip to the County Championship in 2018, the team lost eight seniors from the previous season. And, after losing a lot of experienced players, this year's squad is relying on some key returning players to lead the team.  
Senior Isabelle Gaudet is one of the returning players looking to make a major impact this season. Gaudet totaled the second-most assists on the team last season with 65. The many new faces on the squad proved to be a challenge that Gaudett and the seniors had to overcome.  "Coming off two very successful seasons, it's very difficult to walk on the court with girls you've never played with before," Gaudet said, "but this year's team is energetic and always willing to learn."
As a senior and a returning player, Gaudet has risen to the occasion of being a leader on this relatively younger team. Playing the libero position, she is almost always on the court and gets a great read on how the team is executing. "It's exciting to get to lead the team and court this year," she said. "With all the younger players that we now have, working with them…is a very new process that we are quickly adapting to," she added. Transitioning from one of the youngest players on the team to one of the most experienced leaders in just one season is a tough task, but Gaudet is up for the challenge. "I always like to lead whenever I can, so this season will be both challenging and fun," said Gaudet.
New members of the team have embraced having Gaudet as a teammate. "Isabelle is a great teammate on and off the court. She is a very talented player, and she is a natural leader. Isabelle is such a positive person, and she knows how to keep us motivated on the court," said teammate Amanda Larow.  
Lynbrook started the season 0-2, with both losses going to the fifth and final set. In her first two games, Gaudet had recorded 30 digs, along with two assists and an ace in a match against Manhasset. Gaudet's volleyball journey will continue after her senior season; she has committed to play Division III volleyball at Virginia Wesleyan University.
"Isabelle was an amazing player and a great asset to the team," said teammate junior Kate Dooling. "She was so fun to play with, and I learned so much from her. She always had great pointers to give and had knowledge about every position on the court. I couldn't ask for a more positive and kind team captain."
Anthony Campos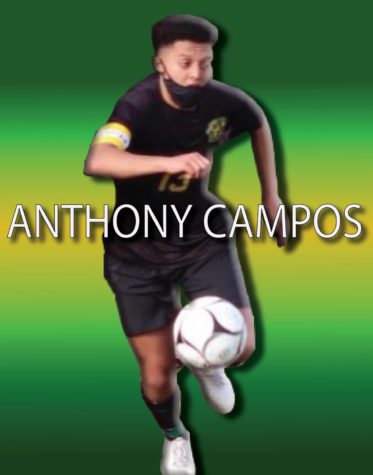 Boys' varsity soccer snapped a five-year playoff drought last season, knocking out Mepham, the defending Nassau County Class-A champions, in the opening round. With a group of returning seniors and other starters, the Owls look to return to the playoffs and make some noise this season.
In an interview with the Long Island Herald, head coach Josh Berlin noted that this team's strength is in the midfield; leading the group in the midfield is senior Anthony Campos.  Most of the midfield is made up of returning players, and its experience can be a major difference-maker in games. "I feel our biggest strength is our knowledge of the game and the speed at which we play," Campos said. "The team has many players that know how to position themselves on the field and use their speed to an advantage to help us get goals on the board," he added. Lynbrook started this season with losses to Bethpage and Roslyn and a draw against Roosevelt. The Owls end their regular season with home matches against these same three teams, and Campos will be leading the way. 
Being a senior and having great experience at his position, Campos has adapted to the leadership role and has worked to elevate his teammates along with himself this season. For him, it is not just about playing well, but rather building a strong connection with his team. Campos' teammates acknowledge his presence on the field and recognize his importance to the team's chemistry. "I had a good time playing with Anthony. He's supportive of his teammates, and he leads by example," said teammate and junior Max Casares.  
"On the field, I've been a leader by helping every player on our team gain trust and chemistry with each other," Campos said. "Being a leader on our team isn't all about just playing; it's about building a bond on the field that not anyone, or any team, can break, which will help us go and win games," he added.
The varsity boys's soccer team benefits immensely from Campos' skills on the field and leadership off the field.