The New York Knicks Return to Success
For the first time in a long time, the New York Knicks have exceeded people's expectations. Currently sitting at the fourth seed in the Eastern Conference, the team, led by Julius Randle, was 33-27 as of April 23. While there are still questions regarding their postseason status, it is safe to say that the potential of this year's team is remarkable.
In two of their recent games, the Knicks faced the second-best team in the entire NBA, the Philadelphia 76ers. In both games, they took the 76ers down to the wire and even forced their second matchup to overtime. In both matchups, Randle, RJ Barrett, and Alec Burks led the Knicks in scoring. Randle averages 23.0 points per game, along with 11.0 rebounds and 6.0 assists, reaching career highs in every category this season. Senior and Knicks' fan Andrew Goldstein said, "The Knicks are exciting to watch, and Randle is a big part of that." 
Barrett has been the second-best player on the young Knicks' roster this season. In his second season, Barrett has drastically improved his consistency and has established himself as a leader. He currently averages 17.3 points per game, 6.1 rebounds, and 3.0 assists. Barrett has increased his production all over the floor and has shown his potential: he can be a top player in the league. Senior and varsity basketball player Michael Frank said, "Barrett can score from in the paint and outside, so you need a guy like that on your team."
Rookie point guard Immanuel Quickley has been a pleasant surprise for the Knicks, proving to be a critical part of their offense. Quickley averages 12.7 points per game and is part of a very productive group of point guards. He sits behind veteran Derrick Rose, who has only played 10 games for the Knicks this season due to Covid-19 protocols. Rose has been a strong acquisition since returning to play for New York for the first time since the 2016-17 season. Rose has averaged 12.5 points per game, along with 4.9 assists. Junior and Knicks' fan Malachey Cavassa said, "It will be good to get Rose back because he is a leader on the court." Frank Ntilikina brings a defensive presence to this point guard group. His skill on the defensive end complement Quickley's ability to score from anywhere on the court.
Burks has been an under-the-radar scoring asset for the Knicks, averaging 12.3 points per game. His production has contributed to several Knicks' wins, including their most recent win against the Orlando Magic. He scored 21 points, leading the team, and added 10 rebounds as well. As a forward, he plays alongside veteran Reggie Bullock, who has been a valuable contributor, despite trade rumors that he will be leaving New York soon. He is a great player for the Knicks as he offers strong defensive play and three-point shooting. Rookie Obi Toppin has been a bit underwhelming. Toppin averages only 4.3 points and 12.0 minutes per game. At only 22 years old, it is clear there is room for growth and development in Toppin's game.
Nerlens Noel and Mitchell Robinson have played most of the minutes at center for the Knicks. Noel averages 6.0 rebounds per game and scored 13 points in their most recent game against the 76ers. Noel also boasts a career-high 2.0 blocks per game. In his third season as a Knick, Mitchell Robinson, coming off a hand injury, is averaging 8.3 points per game, 8.3 rebounds, and 1.5 blocks. This tandem has been relatively productive on both ends of the floor.
While there is much room for improvement, the Knicks are proving to be a playoff contender in the 2020-21 season. Led by Randle and Barrett, they have given New Yorkers an exciting basketball season. Unlike most Knicks' teams of the recent past, the Knicks this season have the talent and depth to make a playoff run. Their season continues through mid-May, so whether or not their success will continue is yet to be seen.
About the Writer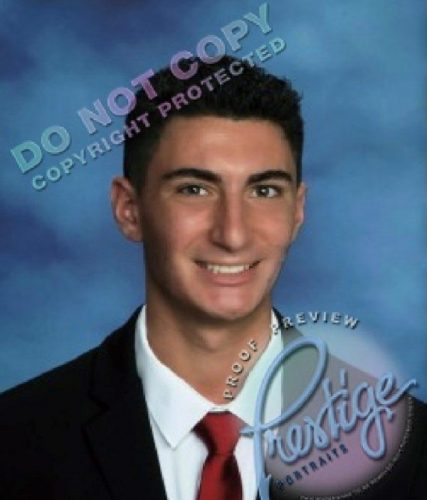 Joseph Giovinco, Editor
I am a member of the Class of 2021. I play football, lacrosse, and run track. I am in Key Club and student government.