New CDC Mask Guidelines are Reasonable and Necessary
The coronavirus pandemic has been ongoing for over a year. During this time, it was recommended that people quarantine and wear masks around others to avoid spreading the virus. As time progresses, medical experts and scientists continue to research and work to find solutions to fight the virus. Vaccines made by many pharmaceutical companies, such as Pfizer and Moderna, have been deemed safe by the FDA and are now being taken by large numbers of people. New York State Governor Andrew Cuomo has decided to adopt new policies approved by the CDC regarding mask wearing beginning Apr. 27. As of April 27, people in New York are no longer required to wear masks when they are outside. People who are not vaccinated are still required to wear masks at outdoor gatherings and restaurants. Because of the widespread success of the vaccines, these guidelines are reasonable. The return to normal life must occur step by step, and Governor Cuomo's decision was a step in the right direction.  
COVID-19 vaccines were created to lessen the spread and severity of the virus. If an individual is vaccinated, it is reasonable that he/she would not have to wear a mask around other vaccinated people outside.  Teacher Loraine Sabio shared, "I love [the new mandate] because I exercise outside. Not having to wear a mask makes walking from the parking lot to the school building a lot more convenient." Individuals who are vaccinated are less likely to spread Covid-19 to those around them; therefore, it is safe for them to spend time outdoors without a mask. 
The CDC guidelines also extend to those who are not vaccinated. If a person is not vaccinated, he/she does not have to wear a mask outside recreationally; however, he/she is required to wear a mask at outdoor gatherings, outdoor restaurants, etc. Junior Joseph Ingerman chimed in, "These guidelines make sense. People who are vaccinated should be able to go out and interact outside without a mask." 
Although these new mandates seem "freeing" to some, others may be apprehensive about the increased potential spread of COVID-19 with loosened mask rules. Junior Scarlett Kreit commented, "I disagree with [the new CDC guidelines]. I believe that everyone should have to wear a mask at all times because even if you are vaccinated, you are putting others at risk by being reckless."  
These guidelines are reasonable. Slowly, and with caution, life must return to normal. New rules that loosen the reins aid in the continuation of normal life.
About the Contributor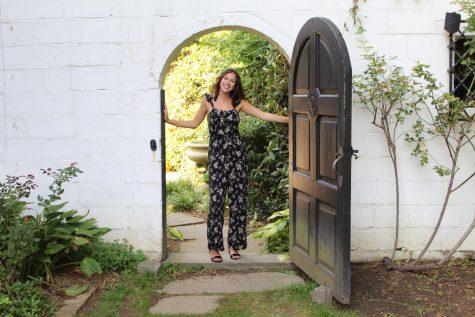 Emily Paladino, Managing Editor
I was previously the opinions section editor for Horizon (2020); currently, I am the managing arts and entertainment editor. I am a member of the Class...