Artist Spotlight: Ronan Mansfield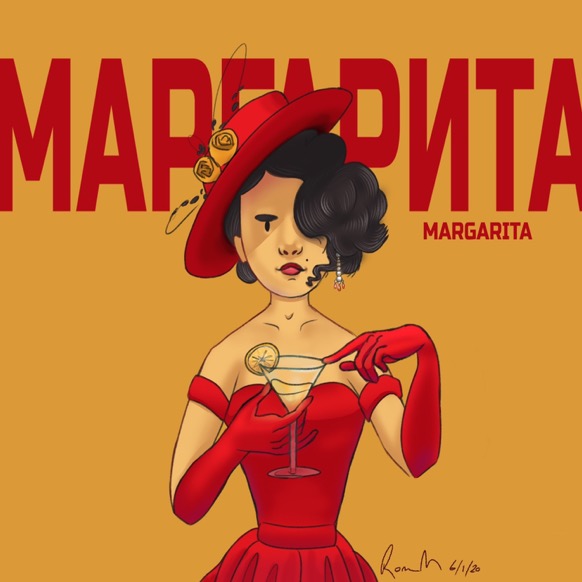 Ronan Mansfield, a junior, is one of the many talented artists at LHS. Mansfield started art at a young age and first discovered his passion for it in the third grade during an after-school program. "I used to draw comics in the YMCA program after school. I spent the  most time drawing penguin comics when I was younger," he shared. Throughout the years, he has gained valuable knowledge and advanced in his artistic abilities. He has been doing art as a hobby for at least eight years and does not plan to pursue art as a career. "I will always do it for fun," Mansfield explained.
Mansfield shared, "My parents are my biggest supporters. My dad has even printed out some of my favorite works and framed them." Mansfield's parents, friends, and teachers support him as an artist. Junior Emily Paladino commented, "Ronan is a talented artist. I love how colorful all of his works are; he has a cool, distinct, cartoony style that is unique to him." Joe Ingerman, a junior, shared, "What isn't there to say? Ronan is a unique artist. He has a very distinct art style; I can always tell when a piece is made by him." Michael O'Connor, a junior, added, "I think Ronan has made crazy improvements in his art. Some of his pieces are surprising and different. They are all excellent."
Mansfield has also had help from his teachers. They helped him gain skills he could not have easily acquired without their guidance, and they helped spark his creativity. "My Lynbrook High School teachers, Mr. Sena and Mr, Lentini, have taught me techniques for more traditional mediums such as painting and paper sketching. In Ms. Ehrlich's class, I made some impressive portraits. I enjoyed having access to all of the software. I have also started using some of the programs at home to create animations," Mansfield said. Vincent Lentini, art teacher and department chairperson, stated, "Ronan is a great student all around. He is one of the kindest students I have ever met. He is also very competent in every aspect of his art. He is meticulous in how he goes about creating his art, which I believe is inspired by his playing of a musical instrument. He also has a way of solving visual problems that is very unique."
Mansfield has learned art techniques by teaching himself, learning from teachers, and watching YouTube videos. He also uses reference images to learn and practice. To get better, he looks back on old pieces and tries to find mistakes or things he could do better, and he practices improving upon these things.
"Some artists that inspire me are Cameron Mark and Max Ulichney. I like their style and use of colors. My preferred art style is a kind of cartoony style. It resembles comic book art. I stick to using solid colors and defined lines. I also use a technique called cell shading, which is adding shadows without blending them. I prefer to do my drawings digitally using a drawing tablet that plugs into my computer. This is what I am most knowledgeable on, but recently, I have just been drawing with pencils and ink pens on paper," Mansfield explained. He also wants to start improving on his painting skills, as he does not paint often.
Mansfield is an incredible artist in the eyes of his teachers and students at LHS. He has gained many supporters through the years and looks to continue his journey with art.
About the Contributors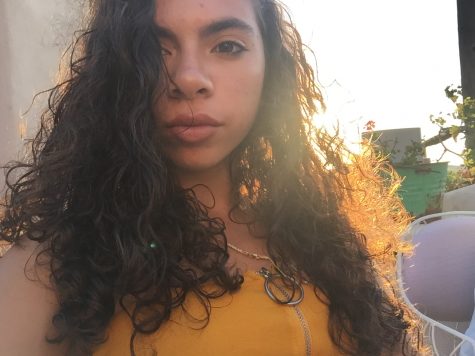 Amintta Ragavanis, Editor
I am a member of the Class of 2022 at LHS. I love to draw and paint. I look forward to contributing and writing articles for Horizon.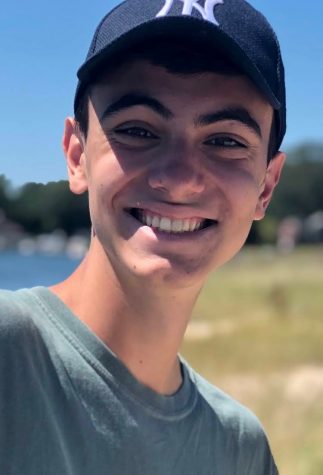 Ronan Mansfield, Illustrator
I am an illustrator for the LHS Horizon. I am a member of the class of 2022. I was awarded third place at Adelphi University's Press Day for the individual...