Partying in Quarantine: Pandemic Birthdays
"Happy Birthday!" is a phrase said countless times throughout the course of a normal year. However, during the pandemic, there may have seemed to be no choice but to cancel birthdays. However, it would be terribly sad if all the brainstorming, planning, and excitement of birthday celebrations went to waste. People have come up with some incredible and inspiring methods of celebrating and carrying out birthday traditions that were lost during the pandemic. An article on UC Berkeley's website (berkeley.edu) entitled "How to Make Birthdays More Meaningful During a Pandemic" stated, "Research suggests that [birthdays] can be a special opportunity to nourish positive emotions and fortify our relationships." It is certainly more difficult to hold a party amidst a new, rapidly spreading virus. How did people celebrate their birthdays over the past unpredictable year? It involved lots of thinking, creativity, and despite the changes, fun! 
Of course, there were sentiments of "missing out," as people would not have access to the usual birthday places or activities. One disappointment for many people was the lack of guests whose company they otherwise would have enjoyed. Francesca Palumbo, a freshman, explained, "Last year, for my birthday, I was supposed to have a movie party with my friends since we redid our basement." However, she continued, many considered such an event unsafe. Senior Kate Anemone shared that one of her birthday traditions, going to a special restaurant with loved ones, could not happen last year. "Unfortunately, the restaurant was forced to close down, and social distancing regulations prevented me from spending the day with my friends and extended family," said Anemone. Freshman Lucia Palumbo adds that the pandemic inhabited her desired birthday celebration with friends and the usual big parties her family holds. Kerry Cullen, also a freshman, related, "My birthday was the same day that schools were closed for the first time, so it was a pretty weird day in general. We had the news on and listened to the 'new COVID-19 pandemic.'" Sadly, the festivities that people expected underwent some changes due to the recent pandemic. 
However, people began to get creative and came up with some amazing makeshift birthdays. The UC Berkeley article describes stories of Zoom-meeting birthday parties and car parades, where people get into their cars and drive by the house of a loved one, honking their car horns and waving colorful banners to send their wishes for a happy birthday. Recipients of these birthday parades feel much gratitude and love from their family and friends. People can feel even more adoration from others who thought of them despite the craziness of lockdown, as the article explained.
Celebrating outdoors is one way to safely include guests and friends in a celebration. Francesca Palumbo commented, "I had an outdoor party with less people, so we weren't all so close together." Lucia Palumbo added that her party "was still very fun, even though it was not what was planned." In addition to being safer, a smaller birthday celebration can still be quite enjoyable! 
In finding new ways to celebrate birthdays, people can also discover new traditions that they will keep for future years. Anemone explained that since she could not go to her usual birthday restaurant, she and her immediate family went to Sands Point Preserve. They spent time at the beach and had a picnic and a cake baked by her sister. Anemone included that these events have inspired her next birthday celebration: "I had so much fun on the hike last year, so I'd like to continue the tradition. If social distancing regulations permit it, I hope to bring along my aunts, uncles, and cousins this summer." Lucia Palumbo also has hopes for this year's birthday party: "As places open back up, I would like to go somewhere warm with a few friends." She said that she has "been stuck at home because of Covid, so I would like to go somewhere else and have a great time!" 
Looking back on the past year and recent birthday festivities, many can agree that though they did not happen as planned, they were still joyful celebrations and were quite worthwhile. After all, doesn't a pandemic birthday celebration make it all the more memorable? The article on Berkeley's website also reminds people that within difficult circumstances, the mental or emotional health of one can struggle, and the affection shown to each other during festivities can benefit everyone. So, let's still smile fondly at even the pandemic-adapted birthdays, and blow out the candles with a wish for even better birthdays to come!
About the Contributors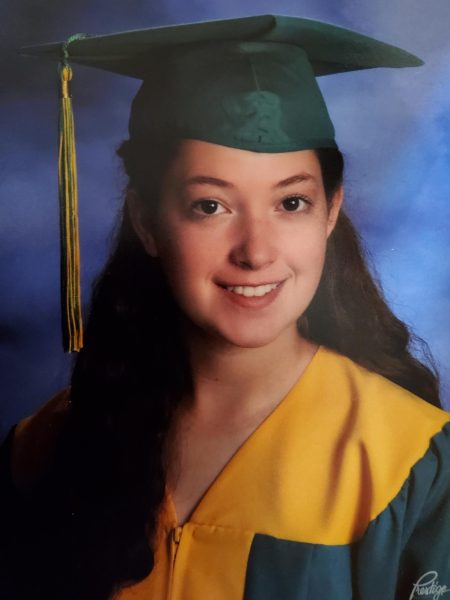 Madeleine Malinka, Online Editor-in-Chief
I am a member of the class of 2024 and a co-editor-in-chief of Horizon's online publication. I have one dog and eleven siblings, and I love to read!