Anatomy Class Watches Live Heart Transplant
LHS was one of the many schools that participated in the Liberty Science Center's Live From Surgery Program on Jan. 13. The experience gave students the opportunity to watch a heart transplant surgery and interview a heart transplant surgeon, asking questions about the surgical field as well as careers in medicine. It was completely virtual, with participation from both in-person and virtual students.
In-person students streamed the presentation from the LHS library, while remote students logged into an integrated Webex meeting with the Liberty Science Center. Before meeting the heart surgeon, students were informed about the need for organ donors and the importance of transplants in America. Jan Hines, spokesperson from the New Jersey Sharing Network, introduced statistics about organ transplants in the U.S. "Living donation is made possible by selfless individuals who offer an organ to someone in need of a life-saving transplant. Becoming an organ donor could mean saving up to eight lives," said Hines. 
Students were also able to speak and interact with a heart transplant recipient named Kim, who was diagnosed with a heart condition in her teenage years and was not supposed to live past 40. After receiving a heart transplant, Kim was slowly able to regain her strength and has lived to reach 60. When a student asked what Kim's favorite hobby is, she replied, "I love doing anything I wasn't able to do before receiving my new heart. My new heart gave my life a sense of adventure and purpose."
After the organ transplant speakers, heart surgeon Margarita Camacho was introduced to the students. She is the surgical director of the heart transplant program at Newark Beth Israel Medical Center in Newark, New Jersey. Students were shown two cardiac procedures, one being an insertion of a ventricular assist device (VAD) and another being a heart transplant surgery. Leading students through two of her countless heart surgeries, Camacho answered students' questions about becoming a doctor and being a surgeon in today's world. 
"Being a doctor definitely takes a long time and requires a lot of hard work," Camacho said. "I have done over 600 heart surgeries in my career and have never lost a patient on an operating table. Yes, I have an unpredictable work life and sometimes wake up in the middle of the night to rush to the hospital to perform surgery. But if you have a passion for medicine like I do, you will love it. Working in the medical field is one of the most rewarding careers you can have because you are actually saving lives."
Typically, the anatomy and physiology classes partake in many pre-recorded and live surgeries throughout the year. However, this particular surgery was different since a majority of the students took part in the presentation remotely. Senior Olivia Erndl, a full-remote student in the anatomy class, was happy to be a part of and engaged in such a presentation: "It was nice to have this presentation virtual for every student. I felt as though I was in a real assembly in school, but I was sitting at my desk in my bedroom. Since many of us are not in school, it was extremely engaging to talk to a heart surgeon about her job and learn many things remotely about the medical field, in general."
Anatomy teacher Jon Zaccaro said, "I am so excited that the students and I were able to have this amazing experience for an anatomy course. Everything worked perfectly, and the students seemed to have been engaged and enjoyed learning more about the medical field." Many of the students who take the anatomy course are interested in pursuing biological and medical science careers. For many, this experience was a unique look into a potential future career. 
Senior Madison Crofts, an aspiring nursing student, said, "The heart transplant surgery was incredibly fascinating to watch, see, and learn about. I am very passionate about pursuing a career in nursing and appreciate every chance I get to see medicine in action." Students of the anatomy course truly revelled in the opportunity to see a live surgery; they were able to gain more knowledge about the anatomy of the heart, learned surgical procedures are operated, and get a glimpse into the medical field.
About the Contributor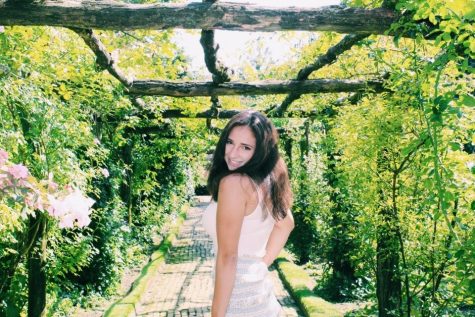 Elizabeth DiFiore, Managing Editor
I am a part of the Class of 2022. I am a news online editor and a managing print editor for the features section of Horizon. I am an avid reader and writer.