Thanksgiving Gatherings: Risky Reunions or Safe Celebrations?
When autumn begins to say goodbye, when the trees look emptier than they did a few weeks ago, and when November begins to come to an end, a holiday recognized throughout the United States is nearing: Thanksgiving. Leaves scatter and disperse, but plans begin to form for family members, close friends, and loved ones to gather. However, "gather"' and "COVID-19′" do not seem to be compatible. For some, this year's Thanksgiving plans may be quite different. Is it safe enough to hold a Thanksgiving gathering normally? Or is COVID-19 an excellent reason to change our Thanksgiving plans? 
There are certainly dangers of holding Thanksgiving gatherings. Gathering with family, friends, and loved ones for a massive feast is a traditional way to celebrate this holiday. However, despite its popularity, this is dangerous in the time of COVID-19. In an article on Vox (vox.com), Brian Resnick wrote, "We know there is a risk in bringing together people from different generations, from different regions of the country, with different risk factors, to one location, …"  Is there any way to safely celebrate this momentous and well-loved holiday?
Resnick continued, "There is no truly safe holiday with guests this year in the US." I agree with this because the COVID-19 pandemic is raging, with case numbers increasing in many places; there is always a chance that the virus will spread. Carriers can pass it along, and some may unknowingly have the virus and spread it. As senior Sheen Alfred put it, "By gathering, one family can give it to the other, and when they go to work or school, they can spread it with their coworkers and peers." Even though Thanksgiving often involves many people from different places coming together, there is a way to make a Thanksgiving gathering just as safe as any other type of in-person interaction. However, many precautions would need to be taken. First, anyone visiting from other places, especially places that are experiencing an increase in case numbers, should get an accurate test. If test results come back positive, perhaps plans could be altered, and risks could be avoided. With a negative test result, a much safer Thanksgiving gathering could be ensured. 
To further the safety of Thanksgiving festivities, gatherings can also be held outdoors. As senior Sarah Denker pointed out, "Weather in recent years has been crazy, and I can remember recent Thanksgivings/Christmases where it is hot enough to be outside." I think an outdoor Thanksgiving would be a relaxed experience. As the weather cools and trees change, it might be nice to hold a gathering and enjoy festivities outside. Resnick said, "We know outdoor spaces are vastly safer than indoor spaces and should be considered." Referring to an outdoor gathering, Alfred added, "…even though families are together, the air will be flowing, there is room to spread out, and everyone can keep their masks on." Besides, along with a feast, other activities could also be done outside, such as group games.
However, in general, I do not think a large feast around a table is the safest option. At a dinner table, people are hardly distanced, and eating involves removing masks. There would be a lesser chance of spreading germs if diners at a gathering had their own spaces to eat. Different tables would likely be safest, but sitting at chairs 3-6 feet apart would be a beneficial alternative because everyone having his/her own table is not a very feasible precaution.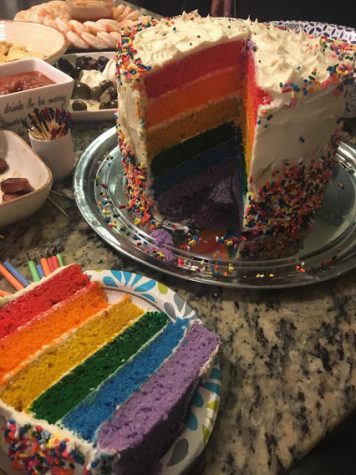 For some families, Thanksgiving gatherings do not usually involve more people than immediate family or close relatives. A Thanksgiving with in-house family members is safer than one with those from other states or areas. According to the Center for Disease Control and Prevention (CDC), "Celebrating virtually or with members of your household (who are consistently taking measures to reduce the spread of COVID-19) poses the lowest risk for spread." I would feel safer attending a Thanksgiving gathering if it includes only those I am frequently around. This way, I can be sure that I will not get COVID-19 from newcomers. Jaiden Moreno, a sophomore, agreed: "The people that I am gathering with this Thanksgiving are all people that we have already been in contact with, so I do believe that this is safe." Perhaps all that is needed for a Thanksgiving gathering is to gather people from the different rooms of a house around the table.
No matter how Thanksgiving plans are taking place this year, whether they are different from past years or not, the important thing is that people are safe. To someone who is disappointed about altered plans or is unsure about holding a Thanksgiving celebration, my advice would be to keep safety a priority this year. Hopefully, as we take precautions to reduce risks, we will all remain safe, and future Thanksgivings will be able to be celebrated to the fullest.
About the Contributors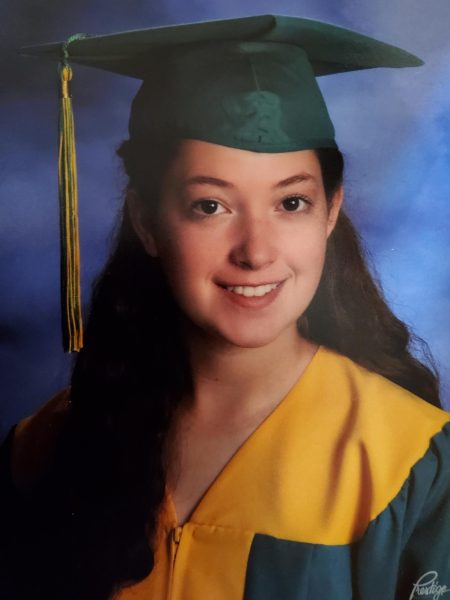 Madeleine Malinka, Online Editor-in-Chief
I am a member of the class of 2024 and a co-editor-in-chief of Horizon's online publication. I have one dog and eleven siblings, and I love to read!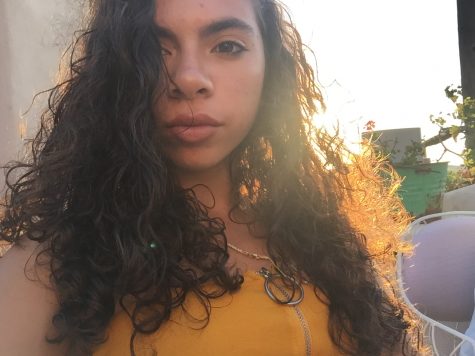 Amintta Ragavanis, Editor
I am a member of the Class of 2022 at LHS. I love to draw and paint. I look forward to contributing and writing articles for Horizon.