Research Students "Go Green" with Annual Project Green Challenge
This October, four students in LHS' Science-Research class competed in the annual Project Green Challenge (PGC). Since launching in 2011, PGC continues to build a movement of young leaders in local communities, engaging over 120,000 high school and college students. It features 30 days of environmentally-themed challenges worth points towards daily and final prizes. Throughout the challenge, PGC hopes to touch lives, shift mindsets, and equip students with knowledge, resources, and mentorship to lead change on campuses and communities around the globe.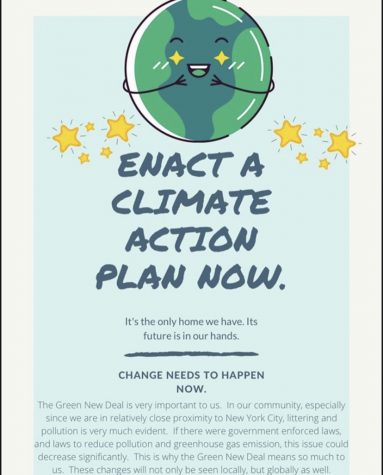 Juniors Manaka Ogura, Kate Dooling, Victoria Martorano, and Elizabeth Di Fiore decided to face these challenges as a team. Having named themselves the Research Owls, the team proudly represented LHS on the competition leaderboard. There were three challenges each day, called Green, Greener, and Greenest, and they were each worth a certain amount of points. The points were collectively counted throughout the 30 days towards the leaderboard, during which time the team completed over 90 challenges, pushing their intellect, leadership skills, and initiative to spread environmental awareness in the Lynbrook community.
Each day, the students were asked to interpret and inform themselves on a variety of topics pertaining to environmental awareness. While completing each daily challenge, the team worked to spread social media awareness for their ideas, hoping to empower other students to join in on the challenge. 
Science Research Teacher Kathleen McAuley said she greatly enjoyed watching her students take part in the challenge. "With each competition and challenge that my students enter," she shared, "I'm impressed with what they can accomplish. It was exciting to hear about days our team won and to see The Research Owls tackle each challenge professionally and creatively. Whether it was creating a piece of artwork, designing a brochure highlighting governmental actions, or creating a song (which continues to be stuck in my head), I had a great time watching our team tackle each challenge."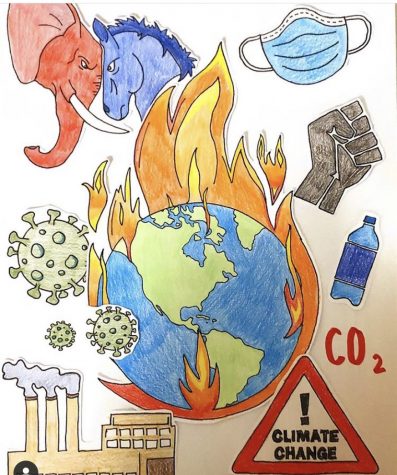 "Project Green is a lot of work, but it was so worth it," team member Martorano said. "By participating in the challenge, I learned so much about environmental science and expanded my knowledge of environment policy. Working as a team definitely helped build our communication and teamwork skills. I hope to use what I learned in the challenge and apply it to my work going forward." 
Towards the end of the month-long challenge, The Research Owls began their final project: organizing a school committee dedicated to spreading environmental consciousness and pushing for eco-friendly practices at LHS. The committee's president, Ogura, stated, "We have worked so hard over this past month and do not plan on stopping. With Vice President Kate Dooling, Secretary Victoria Martorano, and Executive Director Elizabeth Di Fiore, we plan on educating our peers on environmentally-conscious choices and advocating for environmental rights and regulations. Project Green has given us the opportunity to become knowledgeable on these principles and we cannot be more grateful for the experience."
With hard work and dedication, The Research Owls won numerous daily prizes from participating in the challenge, including a gift card and various eco-friendly beauty products. LHS placed 30th on the school leaderboard while the team earned 18th place out of 50 teams; it hopes to win a spot in the finals for a trip to San Francisco. 
Teammate Dooling shared, "I loved working on Project Green. While the coursework had its ups and downs, I learned about how impactful each individual's role is in preventing global warming and climate change. I also learned more ways how I could 'go green' in my everyday life and help the planet. I strongly recommend that students, even if they are not interested in science, participate in this challenge next year."
About the Contributor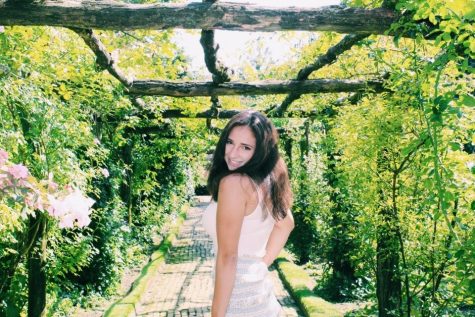 Elizabeth DiFiore, Managing Editor
I am a part of the Class of 2022. I am a news online editor and a managing print editor for the features section of Horizon. I am an avid reader and writer.