Congratulations, Ms. Careccia: A Heartfelt Goodbye to a Beloved Staff Member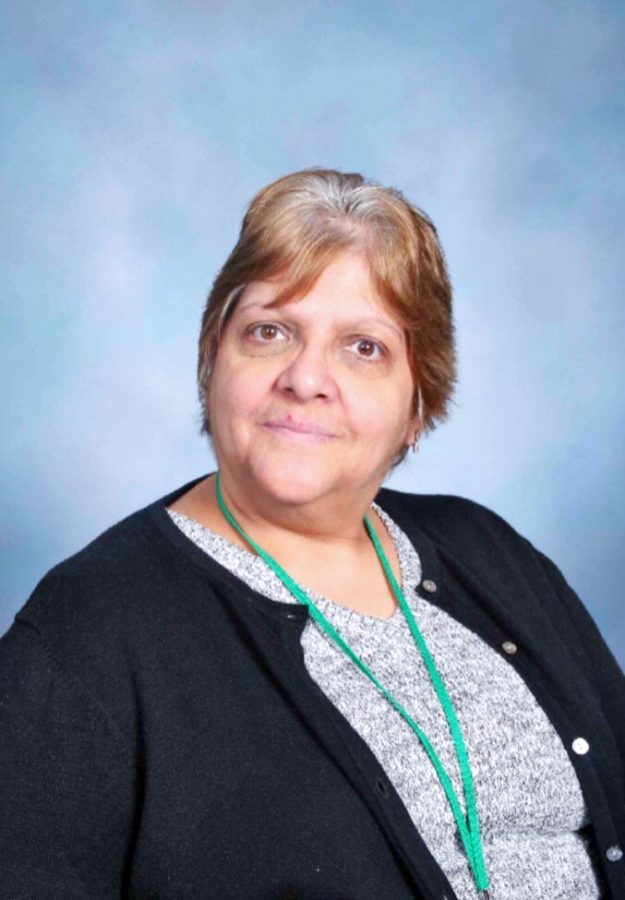 After 27 years in Lynbrook, the beloved high school nurse, Raffaella Careccia, is retiring. While many may not have seen her daily, Careccia worked diligently, with love in her heart, to make sure that everyone was safe and happy at the high school. This year may not have ended the way many people thought it would; however, it is still important to honor the retirees who have made LHS so special, Careccia being one of them.
Careccia joined the Lynbrook staff in 1993, and throughout her career, she was able to work at all of the schools in the district. She has also been working at the Lynbrook summer program since she began working in Lynbrook. She has absolutely adored her time here, and she believes "Lynbrook is a special community." Careccia joined the high school staff full time in 2006, and she has worked as the athletic nurse, so she has done a lot of paper and computer work for the school. She explained some of the highlights of her job as athletic nurse: "Working with Mr. Graham, the athletic director, and the student athletes. It was always a pleasure to watch them grow during their four years of high school."
Careccia shared that one of her favorite parts of her job was "the camaraderie with the other nurses in the district." She has worked closely with Cathy Hetrick; the two are both nurses at the high school, so they work in the same room. Hetrick explained that she loved working with Careccia. She shared how helpful Careccia was when she entered the district: "I also learned a lot from Ms. Careccia as I came to LHS from being a labor and delivery nurse. She was very patient and helpful my first year, educating me on New York state laws and practices that we were responsible for as school nurses." The two worked side-by-side for a long time, and Hetrick shared that she "cannot pinpoint a favorite memory because we were laughing all the time." She added, "[Careccia is] like a lifelong friend you could just look at and know what the other is thinking, and we would just crack up." Hetrick wished Careccia the best, especially because "Mrs. Careccia is always putting other people first." She shared her hopes for Careccia in her retirement: "I would love for her to have time to do the things she loves and has been postponing for years. Her favorite way to spend time is with her three children, their spouses and her three grandchildren whom she adores. Being with them is a perfect day to her. I hope she's able to do that often."
Principal Joseph Rainis shared that Careccia has always been a wonderful staff member. He explained, "Her calm demeanor, care, and communication with families soothed many. She has a huge heart and always said yes when asked to do a little bit more. She had insight into the background of students; she knew their families and was always thinking about what was in the students' best interest." Throughout her 27 years in Lynbrook, she has always worked hard. Rainis shared that not only is Careccia a great asset to the high school staff, but she is also "a wonderful professional and a gem of a person." After working so hard for so long, Careccia deserves a wonderful retirement. Rainis shared his hopes for Careccia's future: "I hope that she has plenty of time for her family and three grandchildren. Each of this year's retirees has left a mark on the hearts of many."
Careccia has adored her time in Lynbrook; she "Loves the entire staff and student body." She worked hard day in and day out to be a great staff member and nurse, and she succeeded in doing so. She has always made the students at the high school feel at ease and cared for. Though she loved her job and "watching the students grow and mature during their four years of high school," she definitely will not miss "The alarm clock at 6:00!" In her retirement, she plans on relaxing and spending time with her three grandchildren. Careccia explained that she will miss "the students, administration, and [her] colleagues," the most. We will all definitely miss her, too!
About the Writer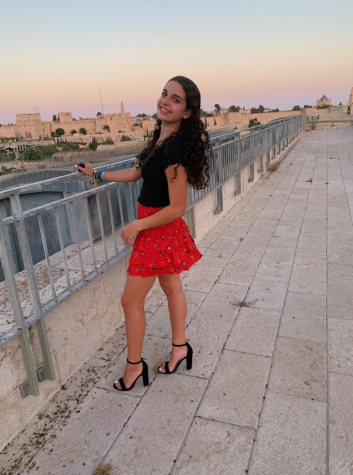 Sophie Ward, Editor
I am Sophie Ward, and I am a News editor for Horizon. I am a member of the Class of 2022. I love playing tennis and lacrosse. I also enjoy spending time...