The Soundtrack of Life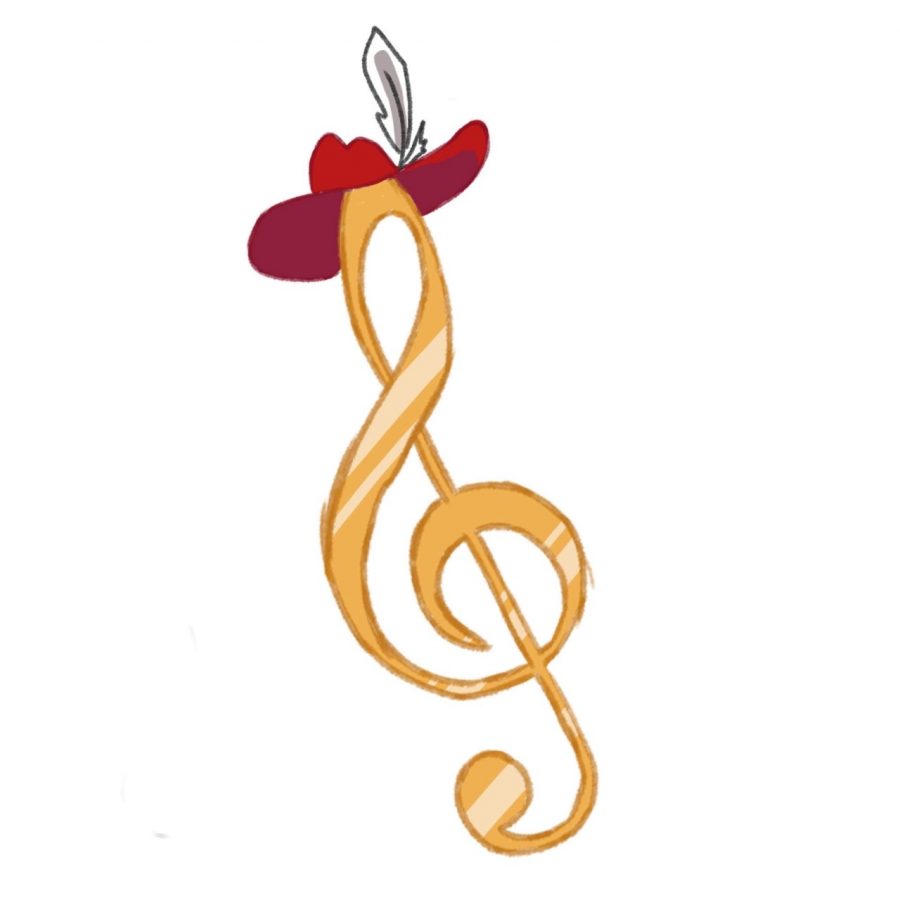 Whether it is an upbeat pop song blasting from the speakers at a roller rink, or a somber instrumental piece symphonized by an orchestra, music is an essential component in making memories and uniting people in harmony. Throughout time, the popular genres and artists that define music have changed drastically, but the way music has impacted people and their lives has remained consistent. 
In order to truly realize how music has changed over time, it is important to analyze music through the decades. The 1920s is the perfect place to begin. The Roaring Twenties was a time of innovation; the music industry began to present itself to the world and new technology improved the making and circulation of music. Electrical recording processes and radio allowed for the popularity of recorded music to increase, as people could listen to artists at home and with clear sound quality. Recorded versions of Broadway musicals gained popularity, allowing for the emergence of genres such as jazz and blues. The early 1920s featured artists such as Ben Selvin, Al Jolson, and Paul Whiteman. The mid-to-late 20s included musicians such as Louis Armstrong, Duke Ellington, and Nick Lucas. Iconic songs from the 1920s have a bubbly sound, dense with harmonies and quick melodies played by instruments. Some of the most iconic songs were "West End Blues," by Louis Armstrong, "Makin' Whoopee," by Bing Crosby, and "My Man," by Fanny Brice. The music in the '20s fostered iconic dances such as the tango, the waltz, and the jitterbug. Music influenced individuals in the 1920s to have fun when dancing in the newly opened dance halls.
The 1930s was a similar musical era to the Roaring Twenties, with popular artists being Duke Ellington, Count Basie, Benny Goodman, and Glenn Miller. Big bands and swing music were prevalent, which featured blasting loud melodies with brass trumpets and mellifluous saxophones. Music was used as a coping mechanism in the 1930s. The Great Depression caused hardships for almost all Americans, causing food shortages and lack of work opportunities. People enjoyed the optimistic and fast-paced jazz music that was popular at the time and would dance their troubles away. Being an instrumentalist in a big band was a paying job that allowed salvation for people. Some popular songs in the 1930s were "Sweet Jazz O'Mine," by Duke Ellington, "Nice Work If You Can Get It," by the Andrews Sisters, and "A Big Bouquet for You," by the Ed Lloyd Orchestra.
The 1940s was still a jazz era, but new artists such as Frank Sinatra, Ella Fitzgerald, and Charlie Parker became more well known. Frank Sinatra produced songs such as "Luck Be a Lady" and "Fly Me to the Moon." "Fly Me to the Moon" has recently become popular again on a social media platform called TikTok, proving the influence of older music on pop culture today. The 1930s-40s was an era of jazz and permitted the spread of ideas of collaboration and tolerance through music. 
Doo-wop and rock and roll defined the 1950s. Artists such as Elvis Presley, Paul Anka, Ray Charles, and Buddy Holly became wildly popular. These emerging genres of music drastically contrasted the smooth jazz and big band sounds that dominated the music industry for decades. Elvis Presley, nicknamed "The King of Rock N' Roll," redefined the music of  the 1950s.
The 1960s presented groups/individuals that still rock the world today with their immense influence: The Beatles, The Rolling Stones, Jimi Hendrix, The Doors, and many more. The 1960s were a time of change and experimentation in the music scene. Groups invented creative means of making unique sounds in recording studios. For example, The Beatles would take tape recordings of organ music, cut the tape into random pieces, and would rebuild the tape in a random order. Culturally, the rebellious '60s music brought a rock revolution into society, forcing gender roles and family dynamics to change. Idealistic families with stay-at-home wives, and breadwinning fathers were changing into more equal households, due to the progressive attitudes presented in 1960s rock.
Bell-bottoms, tie-dye, and disco music were defining characteristics of the 1970s. Elements of rock and roll were still prevalent with well-known bands such as The Ramones, Pink Floyd, and Led Zeppelin, but new disco artists began to grow. Songs such as "Stayin' Alive," by Saturday Night Fever, "Boogie Oogie Oogie," by A Taste of Honey, and "Turn the Beat Around," by Never Gonna Let You Go, are just a few of the disco tracks that made the '70s popular for its groovy-ness. 
The 1980s led to singers such as Michael Jackson (also known as "The King of Pop"), Whitney Houston, and Cyndi Lauper to appear and produce music with an upbeat feel. The '80s were a decade full of neon outfits, spandex, and big hair, so eupeptic music was a must! The transition between the '70s and '80s resulted in the emergence of  a more positive and cheerful style of music. 
The 1990s and 2000s brought a combination of feminine pop, the rise of boy bands, and angsty rock groups. In the early 1990s, bands such as Nirvana, Radiohead, and The Smashing Pumpkins created famous songs such as "Smells Like Teen Spirit," "Creep," and "1979." The 1990s also allowed for the emergence of a rap, hip-hop, and R&B scene, with artists such as Snoop Dogg, 2Pac, Dr. Dre, and 50 Cent leading the way. These artists created funky beats that led to dances such as the Prep, the Cabbage Patch, and the Running Man; these moves are still used in dances today. Singer Britney Spears was an icon in the late 1990s-early 2000s, producing hit songs such as "…Baby One More Time" and "Toxic."  Boy bands like The Backstreet Boys, *NSYNC, and Boyz II Men made songs that are still popular today such as "I Want It That Way," by The Backstreet Boys, and "End of the Road," by Boyz II Men. The mid 2000s-2010s announced the arrival of alternative groups, such as Panic! At the Disco, Evanescence, My Chemical Romance, and Fall Out Boy, creating an edgy music scene commonly known as "emo."
Modern music revolves around social media and what the younger demographic deems popular. Apps such as TikTok, Instagram, Spotify, Soundcloud, and YouTube make sharing, creating, and hearing new music and artists extremely easy. Popular music in 2020 is no longer smooth jazz, hard rock, or doo-wop. Music in 2020 is heavily influenced by the early 1990s rap, 2000s pop, and even a combination of the two. Artists such as Justin Bieber, Billie Eilish, Post Malone, Drake, Ariana Grande, and Ed Sheeran regularly populate the "Billboard Hot 100 List" and are just a few musicians who are very popular with children, teenagers, and young adults. Popular tracks in 2020 are "Yummy," by Justin Bieber, "Physical," by Dua Lipa, "You Should Be Sad," by Halsey, and "No Time to Die," by Billie Eilish. These songs demonstrate an attitude of confidence and excitement about life that is prevalent among young people today. 
There are many factors that make a song popular in 2020. As Sophomore Olivia Gonzalo explained, some of these factors include: "how catchy the song is, whether the beat is fast or slow, and also, if the words stand out a lot. I feel like people appreciate meaning, but it also depends on the audience and their preference." Likewise, Sophomore Lexi Capitali said, "I think the meaning of the lyrics, and definitely the beat makes a song popular in 2020. It is hard to say exactly what makes a song popular nowadays because everyone has a different music taste." Sophomore Victoria Artz believes prevalence plays more of a factor: "If a song is played on the radio a lot, most people know what song it is. People are influenced by the culture around them and having a song constantly played on the radio is bound to make a song stick in someone's mind."
Music has certainly evolved over time. It began as simply a background beat for dancing the Jitterbug in a dance hall, but over time, music transitioned into an essential part of our culture. Music is everywhere: it is on the long road trip in the car with your families, it is blasting through headphones during homework time, and it is even in the background of Super Bowl commercials. Music is the soundtrack to life. 
About the Contributor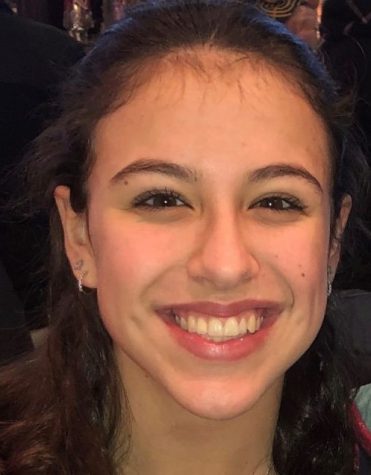 Emily Paladino, Editor
I am the opinions editor for Horizon. I am a member of the Class of 2022. I swim, play the saxophone and piano, and I love to write!