LHS Chorus "Stands By" Essential Workers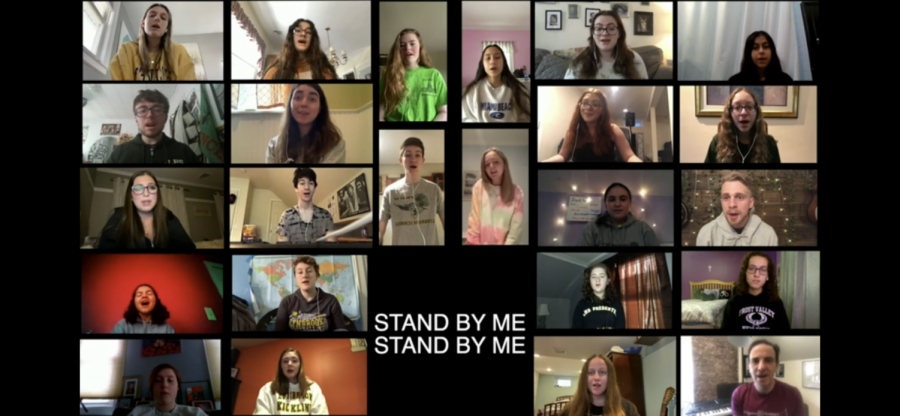 In a time when so many people are scared to turn on the news, a time when people are distanced from their friends and family, the LHS chorus uses music as a reminder that we will all overcome this together. 
The choir made national news last week with a tribute to essential workers. Nearly 70 students contributed; some read a heartwarming message, some held up signs of gratitude, and others sang an emotional rendition of Ben E. King's 1970s classic "Stand by Me." The song was chosen by the students themselves, its melancholy yet uplifting arrangement setting the tone for their message.
"
Music is such a unifying force, especially at a time like this. "
— Brennan O'Grady
The video was produced by Chorus Director Barry Wyner and Chorus Teacher Timothy Waldvogel. Wyner shared that he was inspired by his students that he misses dearly and the catharsis of music: "This project was something we could do for the community to uplift people or just to provide them an emotional release. It was a way for our students to use their voices for something positive, rather than feeling powerless. Chorus is so much about community, and forced isolation goes directly against that. While nothing compares to the rush of singing side by side with someone, a virtual performance seemed like the closest approximation—a way to perform together without really being together." Senior Brennan O'Grady agreed with his teacher: "Music is such a unifying force, especially at a time like this." 
The performance was especially meaningful to senior Kara Vito because it may be one of her last opportunities to sing with the group since, as she said, her "LHS chorus career unfortunately ended prematurely." Vito continued, "I thought it was a great idea to sing this song dedicated to the essential workers because, right now, they're the ones on the front lines with the most at stake. I just have so much respect for them and want to honor them in any way I can."
"
To be able to bring a little bit of joy into people's day, I think is really important."
— Kara Vito
Students were awestruck at the response to their video and how far its impact traveled. Wyner himself was ecstatic to see the story reported on a nation-wide network. "I was hopeful that our community would appreciate the video, but I never suspected it would end up on ABC Eyewitness News. Not in my wildest dreams! Even as I type it now, it is hard to believe it happened," explained Wyner.
The chorus will continue to uplift the community through the power of music. They are hopeful that next year, they may be able to stand next to each other on the risers once again.
About the Writer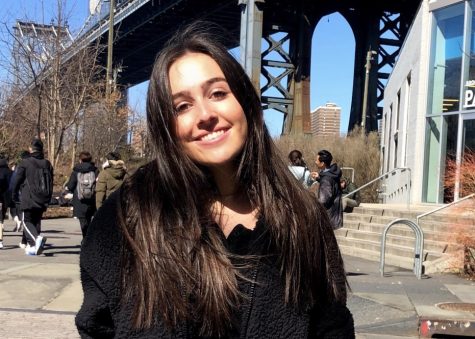 Julia Swerdin, Print Editor-in-Chief
I am the editor-in-chief of the Horizon print edition and the managing editor of our online features section. I'm a member of the Class of 2022, and I...