Does LHS Need a Wellness Room?
High school can be stressful for many; it is a time of hormone imbalances, puberty, and the making or breaking of friend groups. Lynbrook North Middle School recently gathered as a community and created a new space for students to relieve pressure, resentment, and any other emotions that environmental factors at school or at home can be causing. What they came up with was a wellness room for all students in grades six through eight. Students can go there during the school day to restore their emotional health.
The project was supervised by School Psychologist Marie Toscano. The purpose of the wellness room is to create a safe space where students can feel welcomed and that can be used whenever necessary.
As of now, LHS does not have a wellness center, and due to recent news of the wellness room at Lynbrook North Middle School, some students have requested one at LHS. "Yes, I think we do need a wellness room, because sometimes when I get really stressed I need somewhere to just be able to calm down and have a quiet space, not like the cafeteria," stated Victoria Artz, a sophomore.
The benefits of a wellness room in the high school greatly outweigh any downfall. Wellness rooms help students get their mental health in balance after stressful events. This year alone, many widespread stressful events have occurred around the school. Students need a place to relax and focus on themselves. "I do not see why we should not have one. It could be a cool place to hang out and relieve stress," commented senior Madelyn Colonna. High school is one of the most stressful places for teens, and teachers and staff can help them by giving teens a room that is judgment-free and private, with no fights, no gossip, no tension, just relaxation and balance.

Loading ...
Wellness rooms have been implemented in numerous schools, not just in Lynbrook. Newton High School has unveiled its own wellness room, as described in the New Jersey Herald (njherald.com), so why not have one at LHS? Wellness rooms are not for just one purpose, they can benefit staff members and students in many ways. Instead of teaching a small class in the same dull classroom, teachers can bring their students to a calm, energetic environment to teach a lesson; students will find more enjoyment in it.
The question of whether it is in the budget and where the finances would come from have arisen. School bake sales are an excellent way to gain profit and money by getting students involved in the community. School car washes can also gain some benefit.
Future students would appreciate and reap the benefits of a wellness room. "As far as the wellness room goes, I support anything that can help to support the mental health of our students and staff," stated Jennifer Kramer, a health teacher. A wellness room is not just for one-time use; it is a necessary need for all students. LHS could benefit significantly from this kind of space, and it could create a new sense of family and safety.
About the Contributors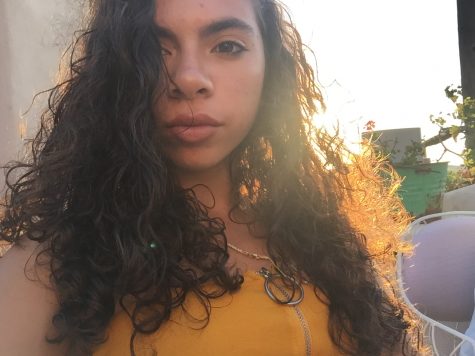 Amintta Ragavanis, Editor
I am a member of the Class of 2022 at LHS. I love to draw and paint. I look forward to contributing and writing articles for Horizon.