Trump's Impeachment Hearing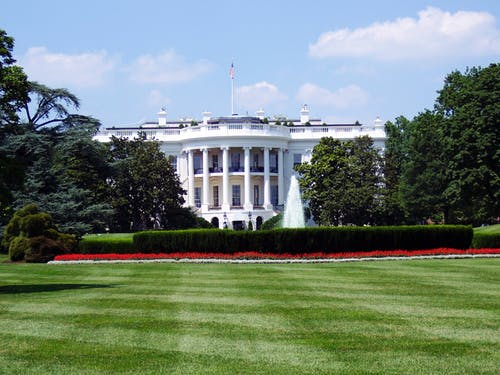 It is alleged by House Democrats that a few months ago, President Donald Trump pressured Ukraine President Volodymyr Zelensky to investigate former Vice President Joe Biden. Trump officials released the transcript of the phone call between President Trump and President Zelensky in an attempt to dismiss the controversy. However, the released transcripts did not calm the storm. According to Vox's (vox.com) article "Impeachment, Explained," the phone call reveals Trump using American foreign aid to have Ukraine investigate Joe Biden's son Hunter Biden.
Hunter has become a large part of the scandal because of his personal life. According to Business Insider (businessinsider.com), in the past, Hunter used his connections and his father to his advantage politically. Joe threatened to refuse one million dollars in loan guarantees to Ukraine if the Ukrainian prosecutor Viktor Shokin was not removed from his job. The article stated, "The move raised questions about a possible conflict of interest, and Joe Biden was trying to shield his son from an investigation into the company, whose founder faced multiple investigations into allegations of tax evasion and money laundering." However, Ukraine's top prosecutor, Yuriy Lutsenko, claimed there was no evidence supporting the reported offences of Joe.
Trump and Zelensky did speak on a phone call. This call was accessed through official White House phone records. Zelensky wanted an increase in military aid from America because of the Ukraine's conflict with Russia. According to Vox (vox.com), Trump asked for a favor in return. He wanted an investigation of a rumored theory about Ukraine having possession of a democratic email server. Trump also wanted Zelensky "to smear the Biden family's dealings with a Ukrainian prosecutor as corrupt." Trump attempted to further convince Zelensky by continuing to mention the benefit of American aid. As Zelensky became more specific with his requests for aid, Trump pushed for an investigation into the server he believed Ukraine possessed. However, it was reported that the Ukraine had no connection to the email server, and Trump's beliefs were untrue. Trump reportedly planned a follow-up meeting between Zelensky, Trump's personal attorney, Rudy Giuliani, and Attorney General Bill Bar in hopes that the men could plan the investigation of Hunter Biden.
The phone call between Trump and Zelensky is one of the major factors in the attempt to impeach Trump. According to BBC (bbc.com), Trump's impeachment depended "on whether or not he improperly sought help from Ukraine to boost his chances of re-election in 2020." The President's bargaining with Zelensky for an investigation in exchange for military aid is being considered an "abuse of presidential power." Trump has denied all allegations and blamed Democrats and the media for trying to have the public believe in his misconduct. Social Studies Teacher Bill Leighley said, "If [Trump] did what they say he did, then, yes, it is an abuse of power. I am still waiting to hear all the evidence. I would like to know for sure if what he did was true."
According to NBC News (nbcnews.com), "The congressional power to remove a president from office through impeachment is the ultimate check on the chief executive." Since the House of Representatives is controlled by Democrats, it was expected to and did vote to impeach the President. However, the Republican-dominated Senate is then obligated to hold a trial where the President will most likely not be convicted. In order for this trial to be held, the charges that were brought up against the President must be physically delivered to the Senate, but Speaker of the House Nancy Pelosi has not yet delivered these charges, and it is unknown when or whether she will. The Democrats have pushed for impeachment because they believe that Trump has conducted himself unethically. Senior Bradley Greissman stated, "I don't watch any of the hearings because I already know what's going to happen. That's the sad part about partisan politics. The Democrats are all in favor of impeachment and will pass it in the House, and the Republicans oppose it and will vote against it in the Senate. I didn't really change my view on the President. I'm just condemning partisan politics. As a conservative, I wish that the two parties would someday agree to disagree. I am confident that they can put their differences aside and work together for the people of America."
According to USA Today (usatoday.com), "70% of Americans say Trump's Ukraine actions were 'wrong,' 51% want him removed." However, the majority believe he will not be removed, even if he is impeached. Senior Ethan Renz commented, "If the Democrats in Congress pursue impeachment, it could definitely hurt their chances of winning the 2020 election and help Trump's chances." The actions taken by Democrats will infuriate Republicans and likely help rally support for Trump in the 2020 election. The upcoming weeks will be very pivotal in the landscape of American politics. While there are many opinions on the subject, only time will tell how these impeachment proceedings will impact the 2020 election.
About the Writer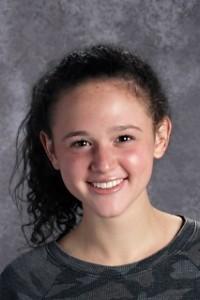 Rachel Belmont, News Editor



I am a member of the class of 2022. I have a brother, Jake, who is two years older than me. I enjoy playing sports such as soccer and lacrosse.