A Cole in the Stocking for the Yankees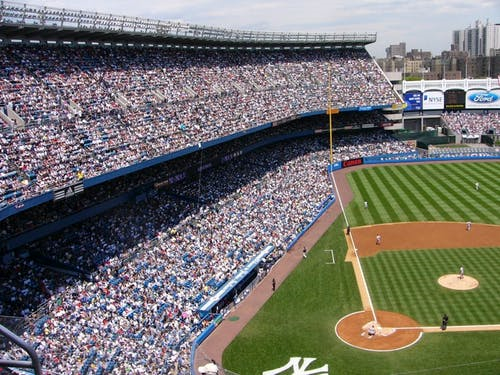 Major League Baseball has signed, sealed, and delivered an unforgettable holiday gift for Yankee fans this offseason. The New York Yankees have signed Houston Astros right-handed pitcher Gerrit Cole to a record-breaking deal. It was an enduring process for the organization, but it was all worth the wait. The New York Times (nytimes.com) stated, "Sent to recruit Gerrit Cole included General Manager Brian Cashman, Manager Aaron Boone… and Andy Pettitte, the five-time Yankee champion (and former Astro) who thrived in pinstripes." Sophomore Jessica Healy gave an estimate of what she would consider to be a normal salary for a Major League pitcher: "I'd guess about $450,000." A good guess, but nothing in comparison to this contract. Cole agreed to a $324 million deal over nine years, making his average annual salary $36 million, which is the largest contract in baseball history for a free agent pitcher. 
As the Bronx waits in anticipation for the star on top of its Christmas tree, the story of Gerrit Cole before this historic signing is eventful. Ironically, the Yankees tried signing Cole in the MLB 2008 Draft, but they did not get what they wished for, as he decided to stick to his commitment to education and playing baseball at the college level at UCLA. Cole grew up in Santa Ana, California. As a young boy, he was a Yankees fan, but he attended lots of LA Angels games, since the stadium was near where he grew up. It is no surprise, then, that the Angels also eyed Cole as an addition to their team. In 2001, he attended Game Six of the World Series in Phoenix, Arizona. There, a photo was taken of his eleven-year-old self holding a sign that read, "Yankee Fan Today, Tomorrow, Forever." Cole was always a natural at the sport; he was ranked the top high school prospect in his class of 2008 by Perfect Game Crosschecker. In his senior year, he went 8-2 with a 0.46 earned run average (ERA) and 75.2 innings pitched. After finishing his college years at UCLA, Cole was drafted first overall by the Pittsburg Pirates in the MLB 2011 Draft. Six years later, he was traded to the Astros in 2017 in exchange for four other players from Houston.
Once Cole joined the Astros, it was nothing short of a miracle for folks down South. Cole was a fierce competitor in strikeouts, opponent batting average, winning percentage, and ERA, all in his first season with the team. MLB.com states, "[Cole] struck out a career-high 276 batters, the fifth-most in a single season in franchise history." Cole's strikeout (K) rate in the 2018 season against left-handed hitters was the highest by a starting pitcher, and he recorded eight double-digit strikeout games, with at least eleven K's per game. On average, through nine innings with starting, relieving, and closing pitchers, the number of strikeouts is 8.6, three less than Cole alone. To top it all off, in his first three games with Houston, he set a record for the most strikeouts by a pitcher over his first three games, with a staggering thirty-six K's. That's enough to get anyone off the naughty list!
When Cole arrived in New York, he was spreading some joy to the baseball world and the Bronx. "What doesn't excite me? The history, the fans, the city, competitiveness," Cole remarked for his first public announcement since signing the Yankees' monstrous deal, making his pockets bigger than Santa's sleigh. Freshman Brian Mansfield shared his thoughts about Cole's contract: "I think he is being paid too much, he's still young, but I think it's worth it, and I believe the Yankees will go all the way to the 2020 World Series." Unlike the big guy, Cole did not have his beard around much longer, as the Yankees have an enforced clean-shave policy that has been in effect since the 1970s. His most recent press conference, where he first put on pinstripes, was memorable. He started off by reminiscing to his childhood: "I can remember as a little boy dreaming about being a Major League Baseball player, specifically a Yankee." To everyone's shock, Cole had kept his poster from the 2001 World Series, revealing it to the public saying, "I'm here, I've always been here." He continued to thank his family, former teammates and coaches throughout the years, and the Yankees organization for all that they have done to make this deal possible. When asked about his projections for Cole this season, freshman Daniel Votano answered, "Stats-wise, I'd say good performance, no more than two losses, and an ERA under 3.0." Cole was glad that he got a second chance to chase his dream and make it a reality. It really has been an incredible offseason for Yankee fans thus far, bringing tidings of hope for the future of this team.
About the Contributor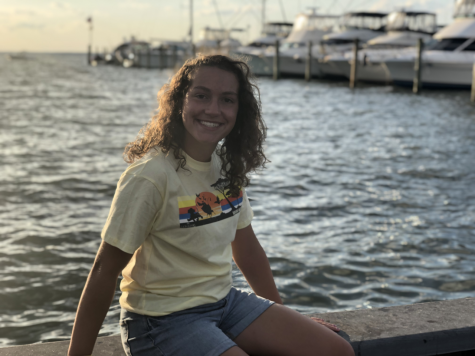 Alyssa Inserra, Editor
I am a member of the Class of 2023 and the section editor of Arts and Entertainment and Driftstone for the print edition. I enjoy spending quality time...