Staff Spotlight: Valerie Russo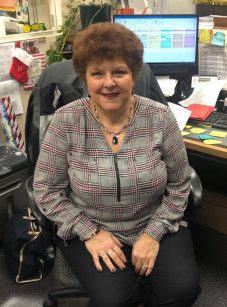 Valerie Russo is known at LHS as the voice that greets each student as soon as he/she enters the guidance office. She is sometimes heard on the intercom and occasionally makes phone calls to students' homes. But Russo is loved by students and staff not just for her voice, but for her kindness and friendly personality.
Russo grew up in Franklin Square, and she currently resides in her childhood hometown with her husband. The two also own a vacation home upstate. "My husband and I bought a vacation home upstate, and in the shed, the snakes like to hang out; they're garden snakes. My husband, who is from Italy, and he is used to catching salamanders and stuff, so he took these pet snakes home where we keep them in a big tank. We also used to have birds," Russo explained.
Family is a big part of Russo's life. She grew up with 2 siblings: a sister, who is 18 months older, and a brother, who is two and a half years older. "[My brother's] a special needs adult with emotional challenges, but he comes over every week and he has dinner with us," stated Russo.
Growing up, she wanted to become a waitress, but her mother was not too fond of the idea. So, Russo eventually decided to pursue a college degree. She attended Nassau Community College (NCC) to study psychology and to become a special education teacher, but did not finish her degree. While going through college, Russo worked in a catering hall as a waitress for 12 years. "It didn't pay much money, but it was a fun job, and I learned a lot," Russo said. 
Despite never finishing her schooling to become a teacher, Russo says she is still able to use her knowledge of psychology every day when interacting with kids, especially when they come down to the office upset. She also says she has no regrets about not becoming a special education teacher because she is still able to work with students and use the skills she obtained from her two years at NCC.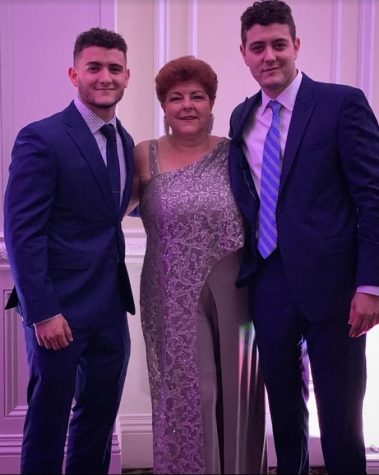 Russo has been at LHS for 13 years, but before joining the staff of LHS, she worked at Locust Valley High School for three years. "She's very sweet and is willing to help you with whatever you need," says junior Victoria Medina. Russo shared her daily tasks at LHS: "[This includes] taking community service and posting it to the student's records, mailing out transcripts to colleges that the students' are applying, and writing passes for students." Russo added, " I call down students for counselors or social workers, I make announcements over the PA on the colleges that are here, and sometimes I have to speak Italian if I call in the Italian room or Spanish if I call in the Spanish room. Luckily, I took three years of Spanish and married an Italian!" In her free time, Russo loves to walk, play volleyball, and she loves sports. "I watch all the sports on TV and I go to baseball games. I love to cook. I am a people person, so I love to talk," explained Russo. 
Guidance Secretary Diane Toscano says, "[Russo] is one of the friendliest people you'll ever meet. She's a great coworkers. I love working with her. She's a great team player, and the students love her." Russo admitted, "It is a rewarding experience for me to work in Lynbrook. The students are fabulous, and the parents are just as great. I miss the students in the summer when they're not here. I wish more students would come to visit me in the summer." 
Principal Joseph Rainis says, "Mrs. Russo truly cares about everyone at the high school, particularly the students, and it is demonstrated by how she goes about helping them every day; it shows in her attendance at many outside school events outside of the school day, like at athletic events and so forth. Mrs. Russo is always willing to help out when it is needed. All you have to do is ask, and her answer is always 'yes.' She is a most beloved member of our staff." 
Favorite color: brown, in the brown family and red
Favorite song: "I Will Survive" by Gloria Gaynor
Favorite movie: Young Frankenstein
Favorite TV show: Chicago shows. "I love all of them, especially hospital shows," says Russo.
About the Writer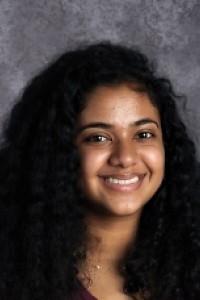 Faith Singh-Koobial, Contributor
I am part of the class of 2021 at LHS. I am in Key Club. I have a dog named Bandit, and I went to elementary and middle school in Queens.