Lynbrook Volleyball Continues to Dominate
The Lynbrook varsity volleyball team has started its season off with a bang. After earning its place in the conference finals
last year, the tram is back to its winning ways. The team this season consists of eight seniors, five juniors, a sophomore,
and a freshman. Led by Coach Sue Amberge, the Owls are prepared for another strong season.
The team's current record is 7-1, including a 5-set win against reigning conference champions, Wantagh. The team also won Copiague's Varsity Volleyball Tournament. The tournament named senior Natalie Rosiak an all-tournament player and junior Christina Franco the MVP. Coach Amberge explained, "It has been a very exciting season so far. Not only the varsity, but the JV team are doing amazingly. The varsity girls are tied for first in the conference."
The team also possesses some outstanding volleyball players. Newsday recognized seniors Ami Carey and Kate Foley for their win against Manhasset. Carey had 26 assists and 11 digs throughout the game, and Foley had 10 kills and 14 digs. Newsday applauded the team for its athleticism, teamwork, and trust within the team. Seniors Sara Bahri, Ami Carey, and Kayleigh Stalter were also named in the "Top 50 Girls Volleyball Players for 2019" list by Newsday. Carey says, "It's such a great honor to be recognized as one of Long Island's top volleyball players. My only wish was that more of my  teammates were recognized for their hard work, too, because we are a team, and, as a setter, I would not be successful without them."
As the girls themselves explained, their chemistry goes beyond just the volleyball court. Sara Bahri details the team's bond: "I feel so lucky that we are cohesive on the court together because not every team has that. Being friends can only help us with game strategies and allows us to move as one." Their tight-knit bond is what makes them a successful team and a "family" for each other.
Given their recent success, the Lady Owls appear to have a bright future ahead. Coach Amberge encourages fans to come and support the girls on what she hopes will be their exciting ride to victory.
About the Contributor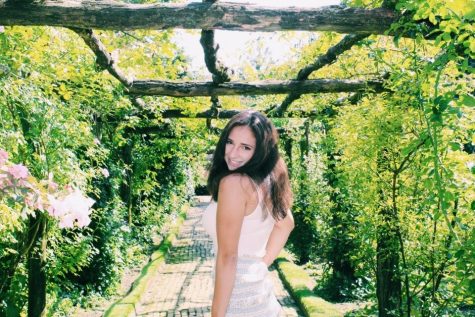 Elizabeth DiFiore, Managing Editor
I am a part of the Class of 2022. I am a news online editor and a managing print editor for the features section of Horizon. I am an avid reader and writer.