What's Up with the Low, Loud Planes over Lynbrook?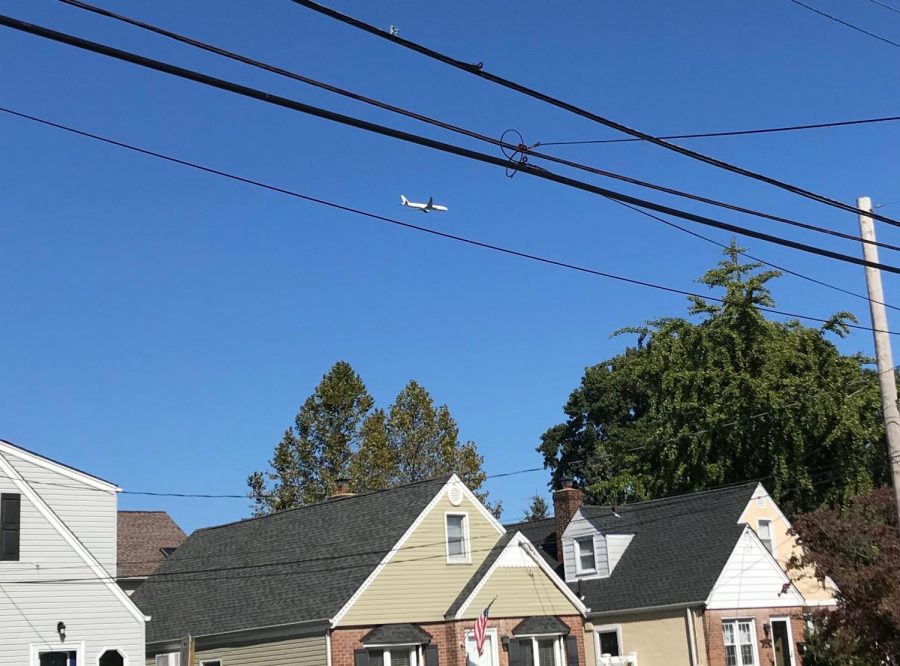 Flight patterns from John F. Kennedy Airport have recently changed and caused a large increase in noise pollution from low flying planes over certain areas of Long Island, including Lynbrook and the rest of Nassau County. Construction is being done to repair a deteriorating runway, causing an increase in flights going over Valley Stream and Lynbrook. The issue has been ongoing since April, when the project began; however, Nassau County is coming closer to beginning action to resolve this. 
There has been much discussion throughout the community about the issue and what can be done to solve it. The Nassau County Aviation Committee met at Nassau Community College on Sept. 5, 2019. Citizens came together and shared information about the problem and how they could work to solve it and discussed their individual complaints.  
Bill S5585 A7710 is a bill that would call for an environmental study to observe the environmental and health impacts of flights from John F. Kennedy and LaGuardia airport and report the results so that action can be taken accordingly. The project on the runways at John F. Kennedy international airport was started without any environmental study, which many find frustrating because as a result, the effects it would have were not known beforehand, even though they could have been. The bill has been passed by the New York Senate and Assembly. The next step for the bill to be set into action is for it to be presented to and signed by Governor Andrew Cuomo. Residents are being urged by organizations to write letters and complain to the state so that the bill will attain more priority and be seen by the governor. 
There are several groups and resources dedicated to helping Nassau residents lodge their complaints and sharing information about the issue in hopes of successfully getting the bill to pass to decrease the airplane noise. Plane Sense 4 LI (planesense4li.org), Flight Radar 24 (flightradar24.com), and the Port Authority of New York & New Jersey Port Authority Noise Management Office (aircraftnoise.panynj.gov) are a few of them that were present and had been discussed at the Nassau County Aviation Committee meeting. These websites can be used to track flights, discover more about airplane noise, and submit noise complaints. 
These groups opposing airplane noise cite health problems and environmental concerns caused by the noise pollution as their main motivator. Aircrafts are supposed to reach a certain altitude once they are a certain distance from the airport, and they are supposed to fly on a certain path to minimize the effect on residential areas and people in them, but people worry that since the flight paths have changed and different runways are being used, these safety precautions are not being followed, resulting in aircrafts flying lower than wanted over residential areas. They also discussed the effect that low-flying aircrafts may have on 9/11 survivors, and the concern that the frequent loud noise and the sight and sound of airplanes so close to the ground can trigger bad memories and post-traumatic stress for these survivors. Another largely shared complaint is the general disturbance the increased aircraft noise creates. 
Lynbrook, especially, has had a noticeable increase in low-flying planes overhead throughout the day and night. On some days, they can be seen and heard as frequently as every few minutes, and they are usually extremely close to the ground. Many residents feel that it is disruptive to their everyday lives and is a disturbance to the peace. Senior Kiera Derrig commented, "It's a constant interruption that can get very annoying. Recently, I have been more aware of it, especially at night or when at swim practice after school." Junior Erin Quinlan agreed: "It's disruptive at night when people are trying to sleep." Junior Mary McGuire also finds the increased noise disturbing: "It has increased, and I've noticed it. When I'm trying to listen to something like music or TV, I can't hear it, and it gets annoying." Parent and resident Amy Curley found the change significantly perturbing: "I have lived in Lynbrook for 17 years. I moved here from only a few towns over in Baldwin. When I first moved to Lynbrook, I noticed a difference in the planes from Baldwin in that they were a little more visible, and at times on foggy days, you would hear them more often and they flew a little lower, but I was never bothered by them. Recently, however, things have drastically changed. The airplane noise has increased significantly. The planes fly much lower now, and they are very frequent. The more recent airplane noise has had a negative impact on me. The noise really bothers me. I find it uncomfortable, distracting, and a real nuisance. When the planes are flying over our house, they come about every minute or two. On those days, you can't sit outside to relax. You can't have a barbecue. To escape the noise, I turn on my air conditioner and stay inside." 
People all over Nassau County and Long Island have been affected by increased aircraft noise over the past year. They have made progress through getting the bill to be passed by the senate and assembly to propose a study to investigate the effects of aircraft noise. Now, leaders of groups combatting the issue are encouraging community members to write letters and file complaints as much as they can so that the bill can be seen and signed by Governor Cuomo. 
About the Contributor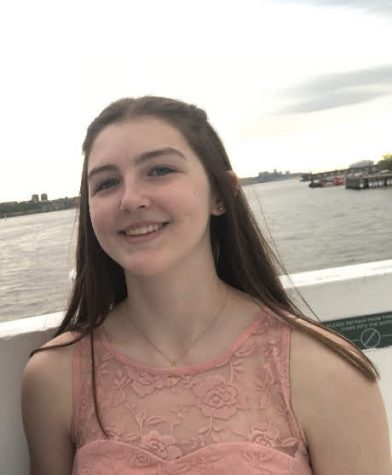 Emily Bergin, Editor-In-Chief
I am the editor-in-chief for Horizon.com and a member of the Class of 2021 at Lynbrook High School.  In my free time, I like to swim, run, and play music.