Athlete Spotlight: Kate Straub
"Opposing pitchers always get nervous when Katie Straub steps up to the plate. When she makes contact with the ball, she crushes it," junior and varsity softball player Katie Sharkey said. Senior and varsity softball player Katie Straub gave her all during her final season at LHS. 
After playing baseball for her entire life, Straub eventually switched to playing softball, and has played for the past five years. She has played on the varsity softball team for the entirety of her high school career. Beyond the field, Straub enjoys listening to music, watching baseball, spending time with friends, and even building Lego sets. While playing Lynbrook softball, Straub has made incredible memories. As a senior, she is sentimental about leaving her team behind. "I think the best memories were whenever I was just spending time with my teammates, especially during practices," Straub said. As she prepares to leave Lynbrook, she will begin a new journey at SUNY Purchase, where she is committed to further her softball career and study photography. 
Straub's coaches and teammates can attest to the fact that she has proven to be an asset to the Lynbrook girls' softball team throughout her career. She has proven to be a leader on and off the field, and she thoroughly emphasizes the importance of being a team player. By Straub's definition, a team player is "someone whom you can trust." She explained that if one does not trust her teammates, there is no way the team will be able to be successful on the field together. "I've learned as a pitcher that I need to trust my team behind me to make their plays and vice versa; they need to have trust in my pitching," said Straub. 
Her teammates can agree that she possesses all the qualities of a team player, and she fills the mold of a well-rounded athlete. Sharkey affirmed, "[Straub] is an amazing pitcher. For the last three years, she's pitched almost every game, and she goes through rough innings and is always able to get [the team] out of it. She's also the most enthusiastic person I've ever met in my life. She lights up the whole team, and she's always talking and making everyone laugh." Sophomore and varsity softball player Emily Franklin agreed: "[Straub] constantly brings positive energy to the team. No matter the score of the competition, she always steps up and brings her all to the mound." Straub is known for her positivity and is always working to motivate her teammates toward victory. 
Combined with her positive nature, Straub demonstrates dominant leadership skills and determination, contributing heavily to her character, "Katie has always taken the role of 'captain.' She is someone whom all the players look up to and go to when they need advice. She is very approachable and will do her best to help her teammates. She has such a huge heart and a great sense of humor, always making the team and coaches laugh, no matter what the situation is. As Katie takes the mound every game, she has a smile on her face, and she continues to stay positive," varsity softball assistant coach Elizabeth Famigletti passionately said. 
Alongside the support from her coaches and teammates, Straub receives overwhelming support from her family, especially her parents. "My dad has always brought me to the cages or the field whenever I needed to take some extra swings. He even built a batting cage in my backyard so I could go out there whenever I needed to. I think my mom has probably been to every game I have ever played, even outside of softball. She has brought me to every tournament, every practice, every game; no matter how long the drive was, she was there," she explained. Straub is extremely appreciative of the support from her parents and said that they have shaped her career. 
Lynbrook varsity softball will be seemingly incomplete without Straub's presence on the team next year according to her coaches. She has worked to make her impact on the team and has persevered. "Katie is not only a great player, but she is the vocal leader on our team. She has the ability to rally a team with her bat, arm, and voice. It is important to have players like this who can lead a team. This will be one of the many ways we miss Katie next year," varsity softball head coach Peter Toscano sentimentally shared. Famigletti agreed: "As Katie continues to dedicate herself to her team and the sport of softball, we will miss her greatly, but we know that she will continue to do great things in the future." 
About the Contributors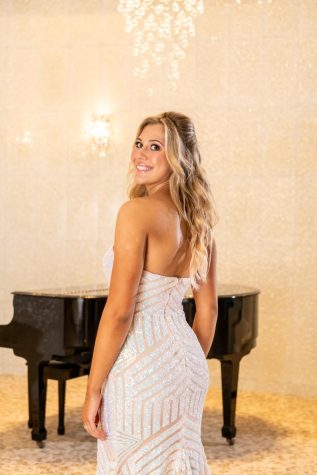 Alexis Raynor, Managing Editor
Hi! My name is Alexis Raynor, and I am a member of the Class of 2024 and a managing editor for Horizon. I love to dance and hang out with my friends. I...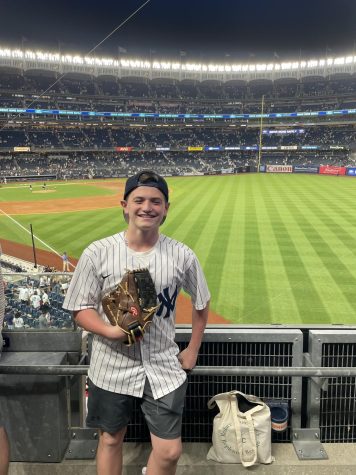 Sean Strohofer, Managing Editor
My name is Sean, and I am a member of the Class of 2025. I have a deep desire for sports and writing, so you might see me at sports events around town!