Athlete Spotlight: Mia Ciociano
Varsity kickline captain Mia Ciociano began dancing at the age of five. "My mom signed me up because my older sister danced, and she found it easy to keep us in the same activity; however, I didn't love it, and I wasn't that good," Ciociano recalled. After an attempt at softball, Ciociano returned to dance at seven years old, and her skills have blossomed ever since.
Being presented with her first solo was the catalyst that led Ciociano to train vigorously. "I would dance seven days a week," she shared. "My dad even created a home studio for [my sisters and me]. I took no days off and made many sacrifices because I wanted to dance."
Many years later, Ciociano approached her freshman year of high school. "I knew the one school activity that I would be interested in was the kickline team," she said. After missing out on middle school kickline due to her rigorous dance schedule, Ciociano made the Lynbrook varsity kickline team as a freshman. 
Although Ciociano's dance career initially began as a soloist, joining the kickline team taught her how to dance with a team. "Being on the kickline team made me a stronger athlete," she said. Dancing both a kick and pom routine, as is characteristic of kickline, improved her stamina. 
At some kickline competitions or clinics, Ciociano has performed more than just the competition dance. "We love watching Mia perform lyrical routines," kickline coaches Stacy Benson and Danielle Goodwin noted. 
Ciociano has made many memories in her years on the kickline team: "Homecoming week is my favorite. It began with a sleepover at my house with the entire team. Marching in the parade and being able to perform our routine when the stands were full was a great feeling."
Benson and Goodwin, along with Ciociano's teammates, can attest to her character on the team. Goodwin related, "Mia always has a positive attitude. Her talent, numerous awards, and acceptance on a D1A dance team is due to her strong work ethic and attitude." Varsity kickline captain Alexi Deninno agreed, adding, "Mia is an outstanding, hardworking member of kickline. Mia will go over sections of the dance, counts, and certain skills until they are perfect. She doesn't allow anyone to settle for anything less than the best they can give." 
Ciociano is an extremely well-rounded dancer who practices every single day in order to achieve new heights. "Take all styles of dance even if you feel out of your comfort zone," she advised. "I train in all different genres, such as ballet, tap, hip hop, contemporary, jazz, and lyrical." Of all these genres, her favorite is lyrical. 
Ciociano will continue her education after high school at Rutgers University, majoring in exercise science. As mentioned by Goodwin, Ciociano was recruited for the Rutgers University Dance Team, which competes in the D1A Division at the UDA National College Dance Team Championship. Ciociano explained, "The team also performs at every home football game and men's and women's basketball games. In addition to game performances and appearances, the team appears on local and national television broadcasts, and they are involved in many community charity events." 
Coming from a dance-oriented family, it is no surprise that Ciociano's biggest sources of inspiration are her two sisters, Nicolette and Adriana. Ciociano's parents have always been there to support her as well. "They would provide me with so many opportunities to learn and improve. We would have acro privates, summer ballet programs, and many trips to NYC to take class at Broadway Dance Center," Ciociano said. In addition, when she was 11, Ciociano had the opportunity to be cast on the show Dance Moms, which she filmed in Los Angeles for about a month. "The experience allowed me to make so many connections in the industry, and it's an experience I will never forget," Ciociano recalled. 
Ciociano's biggest piece of advice to younger dancers is to care for their bodies. "Stretching every single day is a must," she said, "and taking lots and lots of ballet is also very important. This is where your technique will come from." She reminded dancers that there is always room for improvement: "Practice really does make perfect. You just have to put in the time."
About the Contributors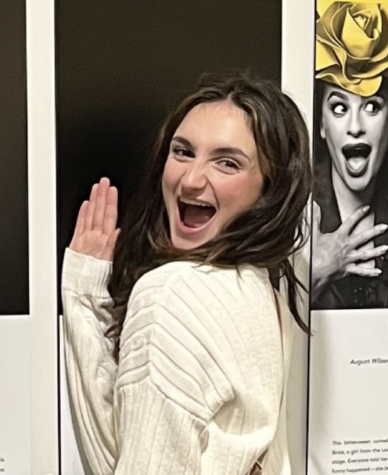 Gianna Longo, Managing Editor
Hey there! My name's Gianna, and I'm a member of the Class of 2025, along with many clubs here at LHS. In my spare time, you can find me on the stage,...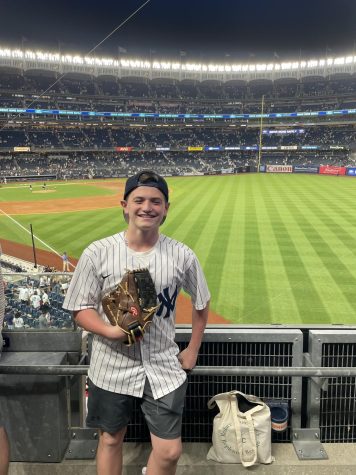 Sean Strohofer, Managing Editor
My name is Sean, and I am a member of the Class of 2025. I have a deep desire for sports and writing, so you might see me at sports events around town!